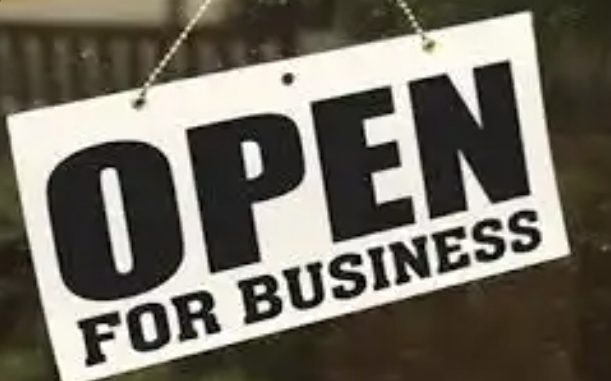 With the increasing competition today, we need to devise new means of standing out. One of such is by identifying businesses that are in demand. So, to stay afloat in business, it is crucial to find that best-selling niche and keep your eye on the prize.

That's the sole purpose of this article which will eventually help you to make more profit. These businesses include:
• Fashion & Style
This is a business that involves the design, manufacturing, distribution, marketing, advertising, and promotion of clothes. It is also the sales of all styles of clothing and accompaniments that can be worn by different kinds of people.

The business of Fashion is broad. It can be specifically tailored around men/women, adults/babies, etc. It can even involve the selling of jewelry, belts, watches, underwear, handbags, jewelry, shoes, or simply clothes.

The online fashion business is a new age development. This is due to the huge need for fashion products from billions of people who are always ready to keep up with the latest fashion trends. You can look into creating a website where you advertise your clothesline.
• Electronic or Gadgets
The latest electronic devices are highly sought after by people of a different classes. They look out for quality and durable products, like the best electronic goods that are in high demand. For example, tablets, television sets, radio speakers, television, DVD players, fans, ovens, washing machines, printers, radios, and other goods that meet their needs.

The sale of laptops, laptop cases, hard drive, USB drive, printer, laptop charger, hard disk, flashcards, mouse, keyboard, monitor, cable, speaker, headset, e.t.c. can be added to this catalog, depending on what you want.

Again, you can offer repair services or the installation of computer software. Whatever you decide, you are sure to make your profit.
• Cosmetic Products
Cosmetic products are substances for enhancing the appearance and odor of the human body. It is used for beautifying and promoting the attractiveness of the body of all age groups. It comes in different kinds and can include; body, skin, or facial care products; anti-aging products, aromatherapy, beauty spa, beauty salon, makeup, etc.

Cosmetic products have become a basic and daily need for people. Similarly, it has become a high-demand product, especially from the fashion-conscious population. It is a popular niche and profitable business endeavor with several opportunities you can explore.

Also, if you have the skill, you can start manufacturing your product, brand them, and advertise it online. Fragrances, perfumes, personal care, and toiletries, makeup, skincare cream, hair removal cream, are some products in this field of cosmetology you can venture into.
• Hair Wig And Extensions
You will agree with me that Hair is a coveted commodity with extensive usage among women of all ages. It is a common business and very lucrative too.

Hair extensions, wigs, human and synthetic hair are high in demand and they are sold both online and offline in Nigeria and abroad. Some of the hair you can work with are our virgin hair, pure Mongolian hair, finest Remy hair, sleek European weaves, Peruvian hair, etc.

Also, you can sell hair products like shampoos, relaxers, and hair lotions, brushes, products for healthy natural hair, and other items that are complementary to wigs and extensions.
• Food And Groceries Shopping
To show how lucrative this business is, you understand how we can not live without eating healthy food. They are the basic needs for human survival.
Nowadays, consumers are now modifying their shopping behavior and depending on the internet because of the stress of grocery shopping. As a result, the trend has created an opportunity for food vendors to supply packaged food items for immediate consumption, especially in big cities.

The business may vary from selling cooked dishes and delivering to clients to creating a package plan where customers contact you with their shopping list for raw materials and have them delivered to them.

Because food is for consumption and affects our health, one must ensure proper hygiene and quick delivery services, even as it concerns perishable food items. Some of the fast-selling food products to sell include; rice, cakes, snacks, chicken, egg, beef, potato chips, cookies, pizza, milk, cheese, fruit, etc.
• Kitchen Equipment
You can be sure that some food items must be cooked to make them good enough to eat, and also you certainly can't eat without kitchen utensils. This is why they are fundamental needs for the kitchen. Most persons also invest in two or more and newly improved kitchen utensils to make the cooking of a meal easy and quicker.

Some basic kitchen utensils that are in high demand include; blenders, toasters, hot plates, microwave, gas cookers, oven, fruit juicer, deep fryer, knife, cutting board, pots, stove, spoon, cutleries, plates, bowls, Also, measuring tools, preservation equipment, cutting and slicing appliances, blending utensils, baking equipment, are included.

You can also sell cookery books or videos to those who are interested in learning how to prepare new dishes, or perhaps serve as an online instructor if you have a passion for cooking.

• Baby Accessories
You can never go wrong with selling baby essentials. Whether you are expecting a baby, you already have a child, or you are related to a parent or caring for children, you have to think about feeding, clothing, shelter, education, safety, and other areas that contribute to the well-being and full growth of a child.
At each stage of a child's growth, some needs have to be met which could be in the form of toys, educational books, clothes, baby food, games, shoes, furniture, etc. All are profitable if you do it well.
I hope you get a great business idea out of these listed above. There are some more businesses in high demand, you can share with us in the comment section.