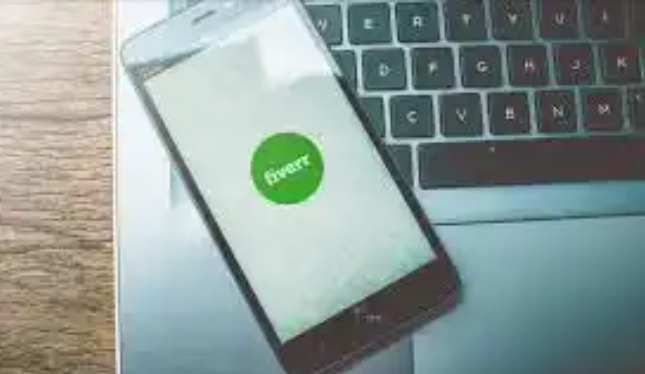 One of the ways you can make money is by advertising your skills as a freelancer on apps like Fiverr, Upwork, etc. Fiverr is one of the online platforms where you can easily sell your skills and make money. Advertising your skills as a Freelancer is better than getting involved in any false get-rich-quick scheme, trust me.

Fiverr is international. This means that you can create an account and sell your skill from anywhere on the globe. You get paid by Paypal, Fiverr Revenue Card (supported through Payoneer and powered by Master Card), Bank Transfer, or Direct Deposit depending on the country where you reside in.

I understand that some of us are beginners in this topic so I'll go ahead to get you informed on how to make money using Fiverr.
What you need to do…
1. Create your account;
2. Set up your profile;
3. Create and offer your gig to sell your services;
4. Use some keywords; and
5. Investigate your client to see which gig you can offer.
Examples of services you can render on Fiverr include Writing/Editing, Transcription/Translation, Digital marketing, Graphics/Web design, and lots more.
CREATE YOUR ACCOUNT
Your first port of call should be to create an account. You do this by signing up with your e-mail address and following up the steps to complete your profile, after which you have to verify your account.
Let's do this together!
• Go to Fiverr.com and click on, .'become a seller'.
• Click Join Fiverr and input your email address. You can either join with Google, Facebook, or Apple, the choice is yours. Then click continue.
• Choose your username and password, and click join.
Here they'll make you go through a CAPTCHA test to see if you're a robot or not. Next, you'll activate your account using your email.
What makes a successful Fiverr profile?
You have to take your time in creating your profile because it's what your buyers will see before they can contact you. You also have to be careful enough not to be banned from Fiverr. To avoid this:
~ DON'T provide any misleading or inaccurate information about your identity.
~ DON'T open duplicate accounts. Remember, you can always recreate a gig, but you can only have one account.
~ DON'T solicit help from other members of the Fiverr community
~ DON'T request to take payment or communication outside of Fiverr. This is very important because Fiverr wants to take a 20% commission because they've helped you get work. This is their most important rule.
SET UP YOUR PROFILE
To set up your profile, you have to put a face to your name and fill in the necessary details in your info.
To fill in your professional info, you can add more than one. You only need to add skills relating to each of the occupations. For instance, if Graphics designing design occupation, you have to choose 2 to 5 skills that you are good at, like game design, banner ads, illustration, package design, invitation cards, etc.

Then add your experience level (beginner, intermediate or expert,), add your professional qualifications, personal or professional website and proceed.

Click continue to link your accounts like Google, Facebook, or Twitter. Then verify your email or phone number.
NOTE that a minimum of 65% completion of profile setting is required of you before you can continue at this stage. Once that is done, and your profile is complete, you're ready to move on. Go ahead to create your first gig.
CREATE YOUR GIG
To do this, you have to follow the steps: overview, pricing, description, and FAQs(, Frequently Asked Questions), requirements, and the g, gallery of your work or your portfolio. Then you can publish your gig.
If you are not sure of which category of the gig to create, you can:
• Research on different niches where you think you could offer a service. You have to think of what you are good at. Take a look at several categories of gigs and see how other sellers have done theirs. An example of a transcription gig:
"I will transcribe your audio, video files fast and accurately".
Please take note of the keywords as you take a cue from this example and create your gig.
For scope and pricing, you can offer 3 different packages e.g Basic, Standard, and Premium. But you have to set your price to be an extra cost at a faster delivery than your basic delivery time.
Next is, you briefly describe your gig. Here's an example to guide you:
" I will create and design a unique logo for your business.
What I will include:
• Use your custom brand colors
• Design in the style of your choice
• Use images from my library to provide a unique design
• Use JPG or PNG format"
Then you add the FAQs that you think your buyer will ask. Adding requirements help you inform your buyer about all you need to get started. They can even attach a sample of what they expect you to work on.
Next, you then build your gig gallery by uploading only what is related to your gig. Upload only content that you either own or you have the permission or license to use.
Once you are done with this, you have to verify your phone number (country code + phone number) rig. +234 for Nigeria. Then save and publish your gig.
You are finally ready to sell your skill. Go ahead to share your gig to other social media platforms like Facebook, Whatsapp, etc.
I hope this helps!