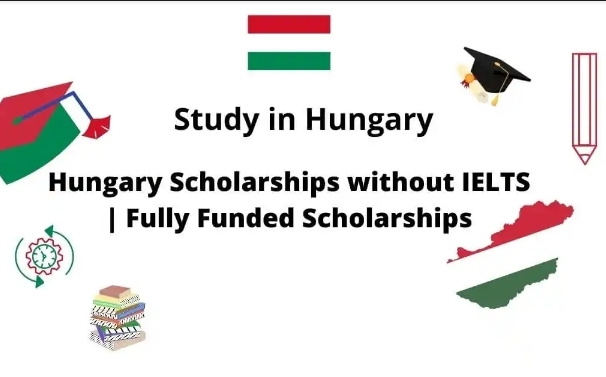 Online applications for the Hungary Government Scholarships, otherwise known as the Stipendium Hungaricum Scholarships are now open for Bachelors, Masters, One-Tier Master, Non-Degree, and PhD. Degree Programs.
All International students are highly encouraged to apply for the Government of Hungary Scholarship as IELTS is Not Compulsory. You will also be happy to know that there is no required Application Fee.

The aim of the Stipendium Hungaricum Scholarships is to increase the number of foreign students in Hungary and to encourage Hungarian higher education institutions to attract top foreign students. If this is synonymous with your objective, then you've just gotten to the right place.
The Hungary Scholarship covers all higher Education fields at all degrees offered at 31 Hungarian higher education institutions.
DURATION
• Bachelor's Scholarships: 2-4 Years
• Master's Scholarships: 1.5-2 Years
• One-tier master: 5-6 Years
• Doctoral Scholarships: 4 Years
• Non-degree Programs: 1 Year
FINANCIAL COVERAGE
The Hungary Government Scholarship is an all costs covered Scholarship Program. The financial benefits of Stipendium Scholarship 2022 are given below:
• Full Tuition Fee Covered for BS, MS, PhD
• Monthly Stipend: 43,700 HUF/Month which is enough to cover your food and other expenses.
• Full Accommodation will be provided.
• Health Insurance.
• Round Airfare Tickets will also be provided to selected students.
AVAILABLE FIELDS OF STUDY
Agriculture Programs:
• Animal Husbandry Engineering
• Agricultural Environmental Management Engineering,
• Agricultural Water Management Engineering,
• Food Safety and Quality Engineering,
• Plant Protection,
​• Rural Development Engineering.
Business Program:
• International Economy and Business,
Engineering Programs:
• Engineering Management,
• Environmental Engineering,
• Mechatronics Engineering,
​• Mechanical Engineering,
• Urban Systems Engineering.
Health Programs:
• Complex Rehabilitation,
• Public Health,
• Social Work in Health Care,
• Social Work and Social Economy.
Humanities Programs:
• English Studies,
• American Studies
Science Programs:
• Applied Mathematics,
• Biology,
• Chemistry,
• Environmental Sciences,
• Geography,
​• Hydrobiology – Water Quality Management,
• Molecular Biology
Computer Science Program:
• Computer Science Engineering
Law Program:
• European and International Business Law- LL.M.
Music Program:
• Classical Musical Performance
REQUIRED DOCUMENTS
These documents must be prepared before applying for this Hungary Government scholarship:
• Certificate of Education (High school diploma, University or College Diploma/Certificate or any equivalent; all in English (translated).
• Proof of citizenship (e.g. Passport).
• Short Resume-CV
• Medical Certificate
• Citizens, nationals, or permanent residents of the United States of America applying for the Medicine program of the University are required to submit their Medical College Admission Test (MCAT) results.
DEADLINE
The last date to apply for the Stipendium Hungary Government Scholarships 2022 is 15th January 2022
HOW TO APPLY
The online applications are open now and all the information and the official website are given.
To Apply, Please click on the Official website of the Hungary Government Scholarship.