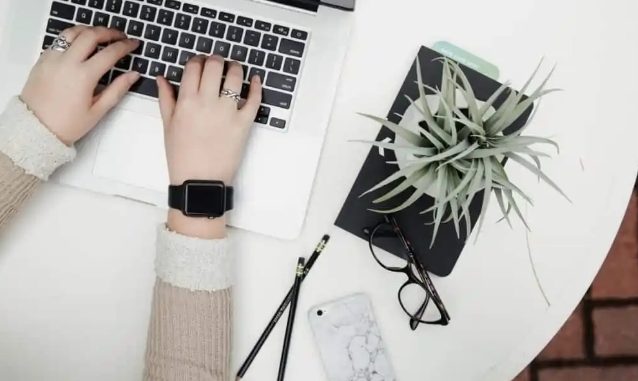 As you know, the year 2021 is about to wind up. A lot of persons are already preparing for the holiday season. Sure it's good to unwind from the stress of the long year with some celebration. But you need to make plans for the coming year before the era of new year resolutions sweep you off your feet.

As the economy keeps on improving, many promising business visionaries are remaking their autonomous venture thoughts into the real world. This is why we will look at good businesses you can do a quick survey on to check out their profitability power in 2022.

So what kind of businesses do you think will be the most productive in 2022?

Because I know you need a little assistance to know high-demand businesses you should start-up in 2022, I'll shed a little light to guide you.

Someone interesting once said that the only thing worse than starting something and failing is not starting something. I couldn't agree more. Every big business starts small. So I hope this will tweak your innovative minds to start something this coming year.
BUSINESSES IN HIGH DEMAND IN 2022

Virtual Assistant
Most persons all over the globe have become so occupied that everyone, from sole entrepreneurs to big companies, depends on virtual assistants to supervise their business activities daily. If you visit several websites, you might notice that many have a virtual assistant pop-up to guide you through the website.
Furthermore, several virtual assistant apps allow people to manage their time daily. It's a proven business model where individuals can schedule themselves on Virtual Assistant Jobs, and PeoplePerHour to obtain their first clients. It's an interesting business to start.
Email Marketing
This is another big startup for people who excel in email writing. Email remains one of the fundamental and valuable marketing tools used by both small businesses and large tech monsters.
To pursue this business, you can join platforms like Upwork and PaperPerHour to seek clients. Since it is a niche marketing method, you can start your email marketing at a lower cost, and once you demonstrate your skills to attract recipients, you can gradually name a higher price to grow in this area.
Content Writing
Content writing remains a venture for businesses to flourish. The market for the content writer has become more valuable than ever. Besides, it has always been a crucial part-time or full-time job.
Also, nowadays new businesses are keen on working with freelance content writers to develop and write content to promote their products and website. Also, content writing is an excellent space where you can quote your price and select the clients you want to continue working with for a long time.
Drop-Shipping
Drop Shipping is a lucrative business idea where there is no need for a store or shop to keep products you sell in stocks. It is between the third-party supplier, you, and the client.
Then, you need not even have to handle the product directly as well. It is just pure management, networking, and collaboration. So, if you want to sell a product, then perhaps you can consider this business.
Print on items
Printed merchandise such as t-shirts, mugs, phone cases, etc has become the order of the day. It has turned the print on demand into a lucrative business idea for persons to pursue as their startup.
You can collaborate with artists and suppliers who are into printing designs on the product and take charge of the logistics, such as product delivery to the customer.
You can further market their business through a partnership with Instagram or other social media influencers. Also, one of the easiest ways to start this business is simply by setting up a Shopify store.
Home-Based Food Catering
Now is a great time to unleash the great chef hiding inside you. The best thing about this business is the investment. The investment here is flexible depending upon the size of the set-up you want to establish.
You can start with a decent investment and pick your neighbors as your first customer. Then, you can even build a website and join hands with similar platforms to offer home delivery services.
Online Tutoring
This is another productive business for you to pursue with the educational app growing in demand. Ever since the Covid-19 impacted the traditional forms of education, online tutoring has seen increased demand and achieved growth.
Hence, if you are an expert in any subject and have the drive to teach, you can opt for online tutoring. You can use skype or Zoom to take classes. Furthermore, you can join in-demand online tutoring sites in your region and start your online tutoring business.
Translation
With social media spaces allowing people to take their business worldwide, multilingualism is a huge bonus today. It can encourage an organization to work together and negotiate better with clients who may not be familiar with a universal language, i.e., English.
Besides, you can use your skill to work as an independent translator too. Click here for ideas on how you can work with your language skill.
Outdoor Food catering
Outdoors food catering is more like the bigger version of home-based food catering. The significant distinction is the investment which is considerably higher to set up an outdoors catering business platform.
To run this business, you will have to offer a variety of cookery options. Also, you can sell food across neighborhoods, cities, and even your state. All it requires is a kitchen equipped with all the essential supplies and resources.
Now that's it. If you have more ideas of what you can do in 2022, please share them in the comment section.