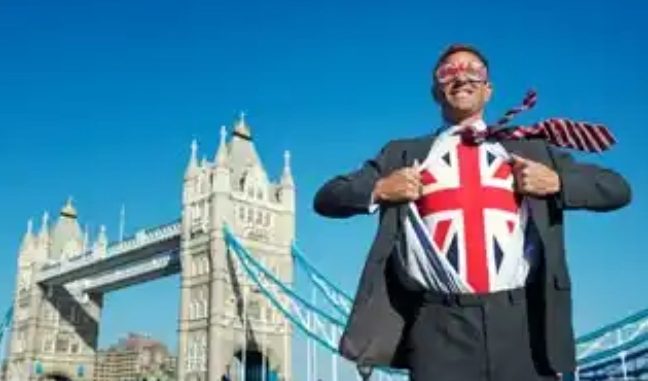 Are you thinking about how to successfully relocate to the UK? Even though the country offers a lot of opportunities, you might need to consider several factors if you want to start a new life there. The UK is expensive, but London is particularly costly. To be more precise, in Greater London the monthly average rent is around 1,700 GBP (2,200 USD), much higher than the national average of around GBP 1,000 (USD 1,300 USD).

So, what is required to relocate to the UK? You must be aware that obtaining a visa is a tough nut to crack in most situations. Not to scare you but if you are thinking of schooling without a scholarship, be mindful that the average cost for tuition is around 20,000 GBP (23,500 USD) a year. So you need to consider and get your plans in motion.

The process of moving to the UK might become overwhelming, even if you are a seasoned expat. But this is to be expected. During your relocation process, you will have concerns about moving, shipping, and storing your household goods. These will be the first of many barriers you will have to fight.
Since the UK is an island, its rules and regulations are stricter than in other countries, which adds complexity to the logistics of your move.

What about your cat and your dog? Is moving to the UK with your pets hard? What vaccinations are required? Know that it's mandatory to get your pet microchipped before or at the same time as getting their rabies vaccine.
LIVING
What are the pros and cons of living in the UK? Is public transportation in the UK durable throughout the country?  What about social decorum? Are you aware of the cultural standards in both social and business settings? Should you decide to buy or rent a car, the first thing you will need to do is apply for a Provisional Driving License.
VISAS & WORK PERMITS
One of the main discomforting points of a relocation is plummeting through the legal and migratory procedures.. You will need to be clear on how to get a UK visa or work permit, should you need one.

The UK visa types, costs, and requirements may be hard to navigate. Do not be scared, there are government schemes in place to allow you to move and stay in the UK. The most important thing is that you sufficiently inform yourself on the visa application processes.

The UK visa costs depend on several factors, mainly the type of visa, and whether the application was made inside or outside the country. Just to give you an idea, a Tier 2 General Visa costs about 1,220 GBP (1,585 USD) if you apply from outside the UK, but costs around 705 GBP (USD 915) if you apply from inside the country.
WORKING
If you are planning to work in the UK, it is likely that you have already secured a job. But if you haven't, one of your priorities will be to look for one. How do you get a job in the UK? A good initial approach is to start job hunting online. With apps like Totaljobs, and Glassdoor showing off tens of thousands of job listings at a time, you can begin the process before departing. Simply update your CV, upload it, and click on apply.

Did you get your dream job in the UK, but you are unsure about what to expect? What is business culture like there? Be aware that companies and organizations are usually hierarchical. British managers are usually firm but formulate instructions as polite requests or even as simple suggestions. Being in control and effectively leading a team, while keeping a good relationship with employees is expected of a person with good management skills.

If you are more of the type to take things into your own hands, you might be looking at becoming your own boss. If you want to be self-employed or start a business in the UK, there are some basic steps that you should follow.
You will have to ensure that you can legally take this path, structure a business plan, define your business' legal structure, register with HMRC (Her Majesty's Revenue and Customs), and more.
HOUSING
To get good accommodation in the UK, you will need to be quick on your feet, because good places go fast. You will have to know exactly what you are looking for and what steps to follow.

The housing market is fast paced, but the upside is that the UK has many different types of housing to offer. From modern apartments, to the classic Victorian terraced houses, and warehouse spaces. You will have a plethora to choose from.

You will also have to be sure about your budget. If your goal is to live in the capital, you will have to stretch your wallet to fit London expenses. To give you an idea, the average rent in Greater London nearly doubles the national average. You will also have to factor in the cost of utilities in the UK, which tend to be higher than the rest of Western Europe.

Thinking about investing in property? If so, you will want to know how it is to buy a house in the UK for foreigners. For starters, properties come with a heavy tag price. The average house price is around 230,000 GBP (300,000 USD). Prices in London average 475,000 GBP (600,000 USD).

Acquiring property does not give you any rights to citizenship, so be precise about what the future holds before putting your money into real estate. There is a lot of tension surrounding the housing market. Seek out organisations who will provide an overview of the UK, insider information about the local housing market, valuable information about the neighborhoods that match your requirements, and other essential insights to help you secure your ideal home.
HEALTHCARE
Both the public healthcare system and private health insurance sector in the UK have pros and cons. The country's National Healthcare System (NHS) is regarded as one of the best in the world. As an expat, you will be entitled to all the services provided by the NHS, reducing health care costs to a minimum. However, be aware that the wait lists for specialists or for non-emergency surgery can be long. Should you decide to get private medical insurance, you will have faster access to specialists, better facilities, and reduced wait times.
BANKS & TAXES
A critical aspect of your new life in the UK will be understanding the local tax system and swiftly opening a local bank account that serves your needs. Expats have financial commitments in both their home country and destination. This means that it is necessary to grasp the new tax systems, have the ability to easily move money between countries, and be clear on how to conduct finances in different currencies.
To successfully maneuver all these factors, it is important to have at hand information on the best banks in the UK, what you will need to do to open a non-resident bank account, and how much taxes are in the UK. You will find all this information and more in our Comprehensive Guide about Opening a Bank Account and Managing Your Taxes.
EDUCATION
If you are relocating with your children, one of the best ways to give them different education is by sending them to an international school in the UK. A benefit of this education system is that students get the best of international education standards and are not limited to the national curriculum. As global markets are becoming the new model, this style of education will open many doors for your child in the future.
On the other hand, some of the disadvantages of enrolling you children in an international school is that they will have fewer opportunities to engage in the local community, and culture. Did you know that "public schools" in the UK are not the same in the rest of the world? In fact, this is the name for traditional and expensive boarding secondary schools. In our Education section, you will learn about this and everything else you need to make an informed decision for your children's future schooling.
After considering all these factors, and relocation to UK still catches your eye, go for it.