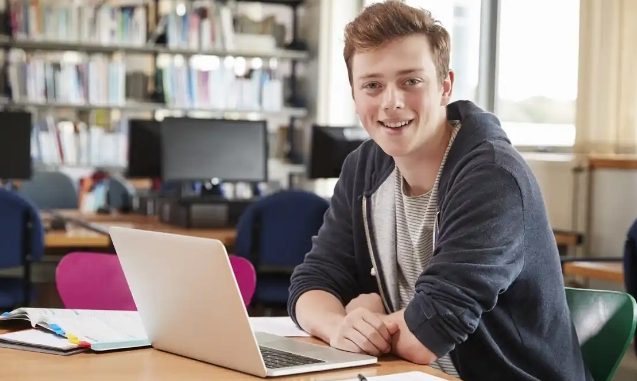 It takes some time and effort to apply for a scholarship successfully. For this reason, many international students have to spend years of hard research and study getting a scholarship. There are also those students who have carefully prepared but did not succeed. This is why articles like this are here to guide you on the process to earn yourself a favorable scholarship. Below are some of the things you should know as an aspiring scholarship student:

RESEARCH ON THE KIND OF SCHOOL THAT SUITS YOUR INTERESTS
Scholarships are sometimes divided into 2 types: full and partial scholarships, so you have to find out which schools and programs are right for you.
This comprises contradicting quality between schools, tuition fees, study programs, support, extracurricular activities, social and personal development, especially the ones that favor you. Currently, there are many foreign universities with cheap tuition and top-quality education. Besides, there are many schools with low tuition fee but high employment opportunity.

After finding the school of your interest, you need to find out if the study program you want to apply for has a scholarship and whether the scholarship is full or partial. Next, you need to find out about the school's requirements and conditions.
Each school will have different application procedures and requirements of course, and they are posted on their website. In addition, as a student, you can also continually email the school to inquire about scholarship information.
IMPROVE YOUR GPA TO MAKE IT EASIER TO APPLY FOR A SCHOLARSHIP
You need to have a high GPA and English certificate since most schools have this as a prerequisite. You need to take care of your academic transcript from when you start.
This criteria will make it easier for you to apply for your scholarship and your pass rate will be higher. The GPA of 7.0 will be an excellent opportunity for students applying for postgraduate scholarships.
You should also know that GPA scores are only part of the scholarship requirements, not the only requirement. In order for your application to be reviewed, students need to prepare a lot of papers and certificates.
IMPROVE ON YOUR FOREIGN LANGUAGE SKILLS
International students will be required to provide some English language certificates when applying for scholarships; or even some languages like German, French, etc, depending on the country where the school is located. Below are examples of English Language tests to assess your skill:
• IELTS or TOEFL iBT
For each school, each different study program will have different requirements for English language proficiency. Students can choose one of their strengths and then take the exam. The full scholarship programs require an IELTS score of 6.5 and a TOEFL score is 79.
• GMAT or GRE
Depending on the school and major you are applying for, there will be different requirements for GMAT and GRE scores. However, some schools do not require this certificate and still consider scholarships for students.
• SAT or ACT
These are two entrance exams for international students in the United States, for instance:
~ American College Testing (ACT): includes English, Maths, Science, Reading. If international students score 25/36 in the exam, it will be a great support to get a scholarship to study abroad.
~ Scholastic Aptitude Test (SAT): This is a test of thinking, writing and math. If you get from 1700 to 1800/2400, the chance of getting a scholarship will be higher than the others.
PARTICIPATE IN EXTRACURRICULAR ACTIVITIES
This is quite different from the universities in Vietnam. The foreign schools attach great significance to extracurricular activities. This can be deemed as an advantage for students. The certificate of extracurricular activities, social will help you increase the chance of successful scholarship application.
Participating in public activities, extracurricular activities in society will help you receive plus points when applying for scholarships from foreign universities.
In addition to the necessary and important papers mentioned above, Students need to use the help of overseas study consultants to save time and money. With such smart platforms, you can compile as much information as you need about the school, tuition, study programs, entry requirements and scholarship programs. Besides, you can also apply directly to the school when you need to enroll or apply for a scholarship.

Finding yourself a scholarship to study abroad is not too difficult. If you are in need, you should scroll down and take a look at some scholarships on this platform.