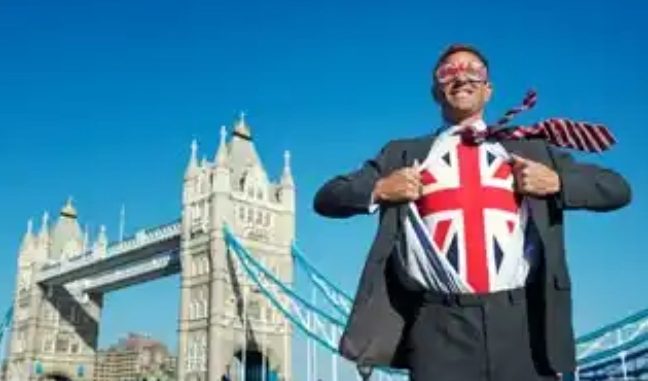 The other day, I was standing over my clothes all jumbled up in a huge mess while I tried to figure out how I would jam my choices into a portable travel bag. I tell you it was a herculean task. I relate this with you because I know how overwhelming planning a trip can be; like there's so much to think about and so much to do!

You can even be tempted to book an ordered trip where you have to follow a schedule you're not always pleased with, do activities you are not interested in, and talk to people you don't know but have to deal with during your trip.
I just need you to know that planning a trip is more effortless than you think. Here are a few tips which would help you:
YOU HAVE TO DECIDE WHERE YOU WANT TO GO
Possibly, you already know where you want to go, or you probably need some insight. I can lend you a hand here…

You can't just wake up and jump on the next flight to Mars, obviously. So you first need to find the reason why you want to travel. This is where choosing a destination that fits your budget comes in.
CHECK FOR TRAVEL ADVICE
Once you have chosen your destination, you then need to visit your government's website to see the information on security, entry and exit regulations, health situations, local laws and culture, natural disasters and climate, and how to find help when you are there. This is basically going to help you get acquainted with the environment you are soon going to find yourself.

For instance, some places require to get a tourist visa and the delay to get it can be several weeks. You need to plan it in advance. Some places also require learning about the mandatory or recommended vaccinations.
After this, it is your call to decide to travel there, or to choose another destination.

BOOK YOUR FLIGHT
Who isn't going to look for the cheapest flight available? Unless you can afford to pay for any amount of course.The trick is to research, research, research. The more time you have to research, the more chance you have to find a good deal, but there is no magic formula.
People used to say that booking last-minute makes you save money, but I don't find it to be true anymore. The only tip that really works each time is to be flexible with your dates of departure and return. Hence, I advise booking for your flights way ahead of time.

Set an alarm on a few booking sites and you'll be informed of the variation of prices. That will give you an idea of when to book.
When booking a flight, always make sure to read about luggage included in the price so you won't have terrible surprises at the airport.
Please note, unless you pay an extra, you scarcely can cancel or change a flight.
YOU HAVE TO TAKE CARE OF YOUR HEALTH
Some people fall ill when they change an environment. Now wouldn't it be better if you get a general antibiotic or an anti-malaria before being on your merry way? Even I have to get some drugs to prevent me from throwing up when im being sick on the journey.

Also very important: take a travel insurance! I know some people travel without it. It is never mandatory to get one, but I highly recommend it. Having to pay for an hospitalization can cost a lot of money! Even more than you can imagine!
SURVEY YOUR DESTINATION
Here, you need to make a list of all the places you would like to see, even if you know that you don't have time to see all of them. It's a first draft so you need to have a general idea of what activities you want to do and where you want to go.

When googling your destination, be creative and don't impede yourself. Just list everything you like and take notes.
AFTER YOUR DESTINATION SURVEY, PICK THE MOST IMPORTANT ONES YOU MUST SEE
Pick the "must see" places and activities from the rest on your list. Choose what makes you enthusiastic, and interested.
Don't necessarily pick the must-see attractions you see in guidebooks. Choose YOUR must-see. You don't have to go to the Eiffel Tower in Paris if you just don't care about it. It is not because a place is the most touristic place in a town that You have to see it. Do you understand this?.
PLAN YOUR ITINERARY
How long is it to go from a town to another? How long do you need to walk or run? How much time do you need to spend in this town to have enough time to see all your favorite places?

You need to understand public transportation in a foreign country, Do you need to travel by train, by bus or by car?Maybe you should consider renting a car; it gives you more flexibility and can be cheaper than other transport if you're travelling with friends or family.

You also need to evaluate if your itinerary is rational. If needed, go back to your list and cut out some activities. On the other side, if you have plenty of time? Wonderful! You can refer to your list and add some more activities you have listed.
BOOK YOUR ACCOMMODATION (OR NOT)
Now, we have come to one of the basic amenities for every individual; shelter. Personally, I think it is better to book for your accommodation before your arrival. But if you choose booking when you arrive, it's up to you.
If you don't want to book your accommodation in advance, just be certain to check if there's a special event in the town where you're going. This way, you won't arrive a town where all the hotels are booked because of a major event.
PACK YOUR BAG
I started this article with how perplexed I usually am when I'm packing for a trip. But here's my general advice:

Take no more then 3 pairs of shoes! – One pair of sandals, one pair of casual shoes, one pair of corporate shoes. (Of course, depending of your travel plan…) This also applies to clothing. After all said and done, you are ready to travel.

Has this helped?