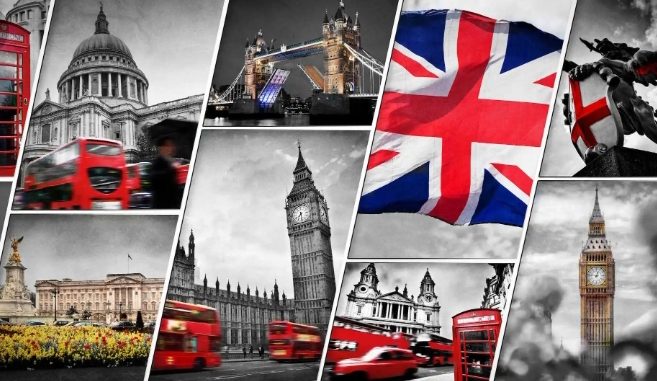 Relocation can seem like a herculean task, whether you're moving to England, Scotland, Wales, or even Northern Ireland. But I'm sure that with the right information, it can be as easy as ABC.

That's why this article is here to open your eyes to certain requirements regarding our subject matter and encompassing finding a job and accommodation, opening a bank account, the local cost of living, and the UK healthcare system. What do you say we take it one stride at a time? Let's begin with…
LEGAL PREREQUISITES TO RELOCATE TO THE UK
No matter where you're from, you'll need a valid passport in order to enter the UK. From there, the legal requirements for moving to the UK will vary according to your nationality. Let's use the United States as an illustration.

Like most nationalities, Americans aspiring to change location to the UK will need to attain a visa. The most popular kind of visas are the UK work visa and family visas.
There are a few different work visas depending on the circumstance which you can apply for. The UK government has a quick test you can do to know if you need a visa, and the kind of visa you might need.

For example, when you've been given a skillful job in the UK, you can apply for a Tier 2 visa. Your employer will need to be a licensed sponsor, so that they can provide you with a valid certificate of sponsorship. See here for how to write a good Letter of Sponsorship.

The other conditions for this visa, are:
• You must ascertain that you have funds to help yourself when you arrive in the UK with a bank, or building society, or statement
• Get prepared to prove your knowledge of English
• Show that you are getting paid a reasonable salary
• Of course, you have to show a valid passport and your travel history of the last 5 years
• You may have to provide a criminal record certificate, depending on where you would be working.
For Students Who Are Relocating…
Students can apply for either a short-term study visa or a Tier 4 (general) student visa.The short-term visa is for students who plan to do a short course in the UK, or for those who are studying abroad and have to do a short period of research in the UK.

Meanwhile, the Tier 4 (general) student visa is for when you want to do a full time study that is at least level 6 on the register.

To gain a UK student visa as an EU citizen, you will need proof of:
• An invitation for a place on a course by a Home Office-licensed Student sponsor
• Capacity to speak, read, write and understand English
• Earnings to fund yourself and pay for your course
• And a genuine intent to study in the UK
BE CERTAIN THAT YOU CAN AFFORD UK'S COST OF LIVING
You have to consider this. If it all seems a bit expensive, then you can also find some hacks to save money when you move to the UK.
OPEN A BANK ACCOUNT
If you're permanently moving to the UK, one of the most important stages you have to pass will be opening up a bank account.

Surely, for you to fund that bank account or to make payments, you'll need to exchange your home currency into pounds. Doing this through your bank is usually fairly easy, though it's a good idea to keep a close eye on the exchange rate you're getting.

Before you commit to the transaction, you can always find out if your bank is giving you a poor exchange by checking the rate on Google or by using an online currency converter to compare.
This is because most banks mark up the rate in order to make a bigger profit off of your transaction. And this isn't something they'll tell you about upfront.

You can also get a debit card connected to your multi-currency account, which makes it even easier to pay for your life in the UK. You have to figure out which is simpler.
GET A JOB

Generally, it's not too difficult to locate a job in the UK, but you'll probably need to prove you're more qualified or valuable than your UK counterparts who are struggling for the position.
GET A PLACE TO RESIDE
It is possible to find rentals, especially if you're willing to live in a bit more of an urban area.
Although, the UK's rental market is actually pretty small, in other words, only 10% of the UK population rents.
You can find in some UK cities, rentals that are renowned for cheap rent. They include:
• East Lothian and Midlothian, Scotland
• North Lanarkshire, Scotland
• Falkirk, Scotland
• Glasgow City, Scotland
• Northumberland, England
YOUR HEALTHCARE IS A PRIORITY
Living in the UK means access to the National Health Service, or NHS. You should be jumping for joy. Why? This is because this socialized healthcare system means you can see a doctor at very little or no cost and you're not required to have personal insurance.
LEARN THE LANGUAGE
In the UK, English is the primary spoken language. Even if you're a native English speaker, you may find the accents quite hard to understand. In that case, the best way to learn is mingling.
MAKE FRIENDS
One of the simplest ways to get comfortable is to meet with friends; old and new. You can make use of social apps like Facebook to help you locate them.
KNOW THE EMERGENCY CONTACTS IN THE UK
I can't emphasize how important getting yourself acquainted with emergency numbers is wherever you find yourself. Below are some of them:
• General Emergency 999
• Police 999 (112 is also supported)
• Ambulance 999 (112 is also supported)
• Fire 999 (112 is also supported)
• NHS Direct 111 (when you need medical help, but it's not life-threatening)
Now that you have some key information, you're ready to begin your relocation. The United Kingdom awaits your arrival!