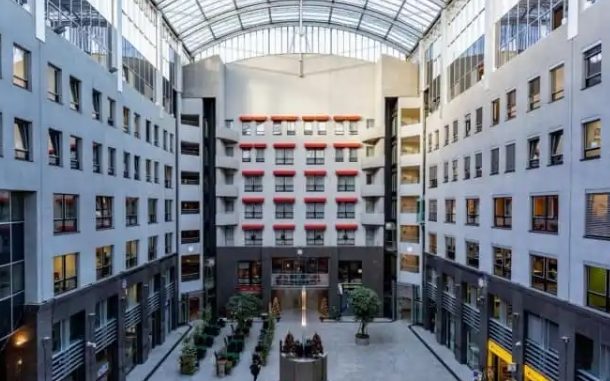 The International University of Applied Sciences (IU) Germany is offering 80% off its fees. This is to enable you to save and sign up to study with them.
This is because a significant part of IU's purpose is to provide education to as many people as possible, no matter their situations, and the past two years have led many people to want to change their circumstances, whether it is doing new training in completely new fields, or propelling themselves to the next level in their existing career path.

The International University of Applied Sciences is a private, state-recognized university in Germany. It was founded in the city of Bad Honnef but has now developed to have campuses in Berlin, Hamburg, Munich, Frankfurt am Main, Dusseldorf, Bremen, Bad Honnef, Bad Reichenhall, and Erfurt.

Whether online or on-Campus, you will make savings on both this year 2022. That is, 80% on your online tuition fees or up to 40% on your on-campus tuition fees. This means that you will enjoy full flexibility and huge savings when studying online.
You are the one to choose when and where you want to study, of course, fitting your studies around any other obligations, including family, work, and socializing. You will also get access to a wide range of classes, online library resources as well as 24/7 exams that you can book to take anywhere, anytime.

Optionally, you can join in person on one of IU's campuses in beautiful Bad Honnef or metropolitan Berlin. Then attend in-person seminars two days per week, allowing you to work in small groups and get one-on-one time with your lecturer to explain any questions.
You are then able to complete the rest of your lectures online, offering you the flexibility to work part-time to strengthen your career prospects, socialize and network with your coursemates, or even explore what Germany and Europe have to offer!
ACCREDITED AND AFFORDABLE EDUCATION
As you can see, IU has established the sweet spot, offering high-quality, accredited courses at very reasonable prices.
Through their state and system accreditation, Germany's original distance learning university offers the guarantee that their courses, teaching, and resources all meet the high standards set by the education authorities in Germany.

You will benefit from a range of interactive online resources that are organized with a focus on employability, hitting the excellent balance between academic knowledge and practical, real-world application to give you the best possible career prospects. You will gain knowledge from experienced lecturers whose course content follows the latest industry trends, ensuring you will graduate with good future proficiency.
You have got to snatch this enormous opportunity to transform your future with IU International University of Applied Sciences at a great price. With easy admission and a simple application process, you can apply in mere minutes.

Apply HERE for the IU University Germany Scholarship 2022.