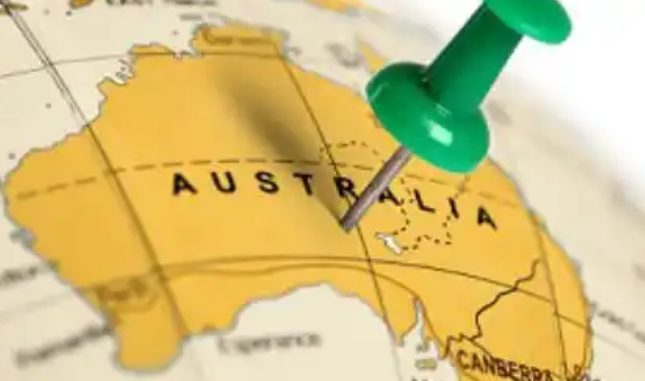 Like all countries, Australia has some pros and cons, but overall it's got a lot of potential for a great life for any incoming immigrant.

Though Australia is constantly portrayed as a small desert with a couple of shabby towns strewn about, it is a great country. There are a ton of distinct territories and cultures to discover before you proceed to relocate there. Below are a few things you should know:
YOU MIGHT HAVE TO WORK ON A FARM FOR A BIT
Australia has a very unusual system when it comes to immigration. If you're a young person looking to explore the world and make some money, Australia is a great place to start.
There is a program known as the " working holiday visa," wherein you're given entry into the country in exchange for a few months of paid work.

This work used to be solely agricultural, but has expanded to cover all kinds of different societally beneficial qualifications. This is ideal to get a feel for Australia before you decide on a permanent move. The program has been universally acclaimed, with feedback describing it as a fun and fair way to see the world while earning money.
AUSTRALIA IS ALMOST AS LARGE AS THE US
Australia is the 6th largest country in the world, and the US is 3rd. Both Australia and the continental US are enormous. Remove Alaska from the equation, and they're almost tied, with the continental US covering 8 million km2 (3 million sq mi), and Australia close behind with 7.7 million km2 (2.9 million sq mi.)

Keep this in mind when relocating to, or even touring Australia. The US has a population of around 330 million. Australia has a population of around 25 million. For countries with similar landmasses, this is a surprisingly small fraction. Maybe this is since most of Australia's population is heavily concentrated on the coasts of the country.

Australia is a great country inoculated with wonderful remote terrains. If you just stick to the major cities, you will be doing yourself a huge injustice by missing the real heart of the nation. You will need a car, but the people in more remote areas are exceptionally friendly and will help you uncover some real treasures.
THEY HAVE A LOT OF SLANG IN THEIR LANGUAGE
Do you know how every state has its little slang variety? Well, Australia has lots of them which can be deduced through logic and context, for instance, a mozzie is a mosquito, and a barbie is a barbeque.
Some of them, however, really does sound like gibberish. A "googie" is an egg, "chucking a wobbly" is throwing a tantrum, and if you're ever called "a seppo," don't get offended. It's just Aussie slang for "an American." A lot of the slang refers to various Australian food. You'll have to learn a lot of new brands and snack names.
THEIR SENSE OF HUMOUR IS VERY UNIQUE
One of the most significant viewpoints of a country's culture is its sense of humor. Since Australia started initially as a British colony, a lot of British values have been carried over across the seas.
A comparison of American humor vs British humor would tell you it's a battle between American positiveness and British cynicism. Australian humor is a strange hybrid of the two – firmly on the British side yet with a signature air of "no worries" that mirrors American optimism. For a good example, a classic Australian comedy called "The Castle" encapsulates Aussie humor perfectly.

You need to get involved with the community. This might be difficult for those just looking to go on a trip and see the sights, but if you have any friends in Australia, you should get in touch with them and ask if they would be willing to give you a tour. And again, try and make friends with the locals, only that way can you truly experience Australia.
THEY SPELL "HUMOR" AS "HUMOUR", TO MENTION A FEW
The word "humour" is a great illustration to show that Australian/British spelling sometimes branches out from American spelling. The reason for this is that American printing companies used to charge by the letter, meaning some letters were deemed needless and dropped from American English.
Colour, moustache, programme, jewellery – there's a lot of small changes, and there's no real way of knowing them all without simply finding them, one by one.
You won't embarrass yourself by not knowing them in a chilled text conversation, but you'd want to be sure if you were drafting an email to a professional colleague. Throughout the rest of the article, we'll point out some examples of different spellings.
MANY WHOLE WORDS ARE ALTERED
You might know some of the more famous ones, like America's "fries" vs Australia's "chips," but there are plenty more. However, there are some that you might not know. Ask for "gas," and you might be met with a raised eyebrow since Aussies call it "petrol." Tell someone you need a "trashcan," and you might be sarcastically directed towards a "rubbish bin." Looking for "candy?" Ask for "lollies."

And even if you know some British equivalents to American words, it might not be enough. Where you say "sidewalk," the British say "pavement," and the Aussies say "footpath." It's undeniable havoc, and the best way to understand it is just to smile and put up with it until you figure it all out.

However, there's one important phrase that means the same thing in both countries – 'good medical cover'. Before your big move to Australia, it's wise to think about medical cover for when you're out there.
IT'S POSSIBLE TO BE OFF THE GRID FOR A WHILE
Once you leave a settlement, like a city or a town, your mobile signal ("mobile" means "cell phone") will be jeopardized and eventually gone entirely. And on the topic of phones, remember the emergency number in Australia is 000, not 911.
If you get stuck, your best chance is to wait for a good Samaritan to come by and offer some help. Waiting on a lucky meeting with a stranger is not the most bulletproof plan if you get stuck, so make sure people are aware of where and when you're going – that way, if you don't show up at your destination, help can be transmitted.
LOOK OUT FOR REPTILES AND ANIMALS
There are lots of poisonous and venomous animals, from snakes to spiders, but sometimes the legends of these mythical beasts are a bit overblown.
Living in the suburbs, you might come across a few big bugs from time to time – shaking out your shoes before putting them on is always a good idea – but nightly insect-reptile sieges are not exactly commonplace, especially in the more populated urban centers. Just be careful to not let your children or pets stray too far into the wilderness, and make sure to be cautious around tall grass.
THE WEATHER NEVER GETS TOO COLD
30% of the country is classified as desert, with an additional 40% considered "arid" or "semi-arid." This may sound like a lot, but the remaining 30% of a 7.7 million km2 (3 million sq mi) landmass is still over 2 million km2 (770,000 sq mi) of wet tropics and snowy peaks. And yes, it snows in Australia!

Come ready for the weather. Most travelers in Australia end up having to buy a whole new wardrobe over there when they could have saved that money and traveled more.
AUSTRALIA DAY IS JANUARY 26TH
January 26th – written by Australians as 26/01, with the day before the month – is a day dedicated to celebrating Australian pride. It is the anniversary of the first British ships arriving in Australia and is often celebrated the way Americans celebrate The Fourth of July – with fireworks, barbecues, and nice warm weather.

It's not all sunshine though. While some people view it as a point of pride, some indigenous groups perceive it as a celebration of cultural destruction – referring to it as "Invasion Day" or "Day of Mourning." Either way – if you're in Australia, it pays to be aware of this date.
DRIVING IS ON THE LEFT SIDE
Australia began as a British colony, so many of its rules originated from the Brits. When roads were becoming commonplace in Britain, you could never be sure who you were going to come across. This is why you wanted your right hand (your sword hand) to be free and accessible, hence driving (or more accurately – riding your horse) on the left.
NO RELIGION IS CULTURALLY ENFORCED
Regardless of your faith, you'll find yourself under no tension to conform to any kind of religion. You'll also find every chance to practice whatever you want, especially in bigger cities.

There is a large majority, though, as the church reports for around 50% of the religion in Australia. However, all major religions have representation in the larger cities. You'll find Australia is extremely tolerant of all lifestyles, as it's a country that mainly encompasses immigrants.
NO GUNS ARE ALLOWED
As you already know, Australia has its guns in a strict rule. Ever since 1996, when a mass shooting took place in Tasmania (an Australian island,) Australia began enforcing the National Firearms Agreement, which heavily restricts the purchase of some guns, and outlaws the possession of others.
AUSTRALIA IS ONE BIG ISLAND
One of the lines in Australia's national anthem is "our home is girt by sea." "Girt" is an old-timey past tense of "gird," which means to encircle or surround. When a country's national anthem emphasizes how much ocean they have, you can be certain that beaches are a prominent part of their culture and lifestyle.

Some of the more famous beaches include Bondi Beach, Mermaid Beach, and 80 Mile Beach, which has an approximate length of – drumroll – 140 miles (220 km – remember your metrics!) These beaches and the nice weather are a great recipe for all kinds of surfing and beach side activities.
In summary, go with a plan. Whether you're just traveling or looking to work, go in with at least some idea of what you want to do. You don't have to plan out every day – some of your best ideas will only come once you're there, and have the opportunity to find those hidden gems you won't find online. Just make sure you do some research first.

If you're looking for work, apply online in the areas you're interested in, or ask online about how to find housing