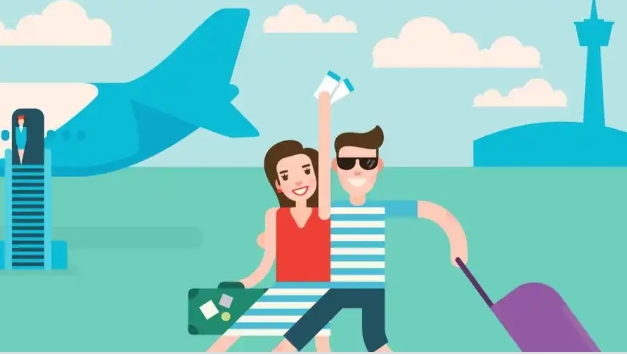 You already know how overwhelming relocating abroad can be. But it didnt stop you from taking that decision anyway. Now that you are here, you left your friends and family behind for a new country and culture, you need to first know that you are truly brave. Don't panic! That's why I have put this post together, and I hope it encourages you in this wise.
WAYS TO RELAX AND FLOURISH AFTER YOUR RELOCATION
• Be satisfied with your new place
New surroundings can be burdensome, like you have lost stability, it's a change from your old life and new changes can be disturbing. At this juncture, It is important that you find a place that takes you back into your comfort zone. Here, you will learn more about yourself, overcome challenges, and generally become more confident. However, feeling relaxed, safe, and in charge is also key.

You can look for quiet places in your new location, either a restaurant which has your home cuisine with cozy cushions and smiling waiters or a green park or a river bank… Once you discover a place, go all out. And don't be constrained, be ready to explore. In no time, you will discover more places and you will become more confident that you made a good decision.
• Remind yourself of the goals you set and achieve them
At this stage, you need to remind yourself why you chose this path. Was it that you wanted a new career path? Or you wanted to be with your spouse or family? Or you just wanted to see the world? Keep reminding yourself why you are here, and take intentional steps towards achieving them. You can do it!
• Have a contingency plan
Another plan for coping with panic is to prepare for alternative moments. If you are prepared, you will feel more confident: for instance, you can learn your route to work before your first day, so that when you are going, you won't panic about being late. You could also study a map of your new city before you get there. This way you will have a basic knowledge of how the different areas or zones of the city are connected. This will give you the confidence to go out and discover the different places, and before you know it you will have clear picture of your new home.
• Be patient with yourself
It might take you a while to adjust, but need to be patient. Everyone is different, so dont compare yourself to your neighbour. In the meantime, just focus on the here and now, on the little things; tourist attractions, meeting new people and enjoying the thrill and excitement of your first few months in a new place.
• Take care of your Mental Health
It is completely normal to feel overwhelmed during the first weeks in your new place. But one way of handling this is meditation, which you can do in your own time and at home. The notion is to focus on your breathing, and thereby emptying your mind from all the thoughts that get you upset. It takes practice and time to get used to the process but it's something you can try if you are in need of some relaxation.