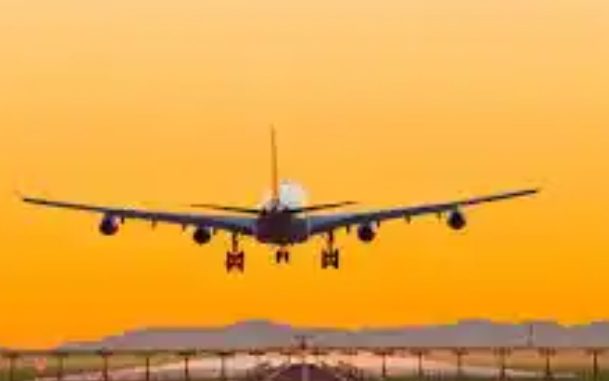 If you have always wanted to travel the world, then this post is for you. Then imagine if that place you want to move to pays you to be there, how interesting and encouraging that would be. It is for this purpose that some of such beneficial places around the world have been mentioned here. Below are some of them:
• Santiago, Chile
Chile is a country that requires the youth to flourish and own businesses. With this, they are asking for people to open up startups in the country, and they have launched a program called Startup Chile, which provides money for supporting yourself, and they also help you by providing equity-free funding that can go up to CLP 50,000 or more. Generally, Chile is peaceful and welcoming.
• Maine, USA
Also In Maine, the youth is an important part of society. If you are a student, then you can go to Maine to get a tax break which may encourage you to reduce your student loans drastically. There is a program that is operational there: Educational Opportunity Tax Credit program, prominent amongst youths all over the country and outside. When you working in Maine, it is easy because you can gradually pay off and deduct from your loans, and the schemes are just excellent for you.
• Thailand
Thailand is a country that is advancing to be one of the promising in the world, and they are promoting means of making more people to move with them. They want their business and culture to keep developing. This is why for some time, they have been receiving people from the USA and Canada. The expense of living is quite low, and also, the country furnished all the new amenities. And they have an affordable and reliable healthcare system.
• Alaska, USA
In the USA, Alaska is recognized to be one of the most picturesque states, along with its frigid winter weather. Alaska has been paying people to move there for many years now. Generally, Alaska is pollution-free, so you can expect to stay in a clean place. Permanently moving to Alaska means you may be earning up to USD 2000 annually. That's not all, it is less costly to buy a house in Alaska than in the other parts of the USA.
• South Korea
Located in East Asia, South Korea is recognized for growing at a fast rate. Their economy develops every day. Furthermore, the Korean education system and the healthcare system are known to be among the best in the world. If you can speak English, you can get good jobs in the country and earn a substantial amount of money because you won't be worried about their lifestyle being expensive. Finally, It is best to move to Korea with a work visa so that you can work and save up money.
• Ireland
Ireland is striving to evolve every day; they want to be a hub for young entrepreneurs, and so they are inviting more people from all over the world. The program, Enterprise Ireland is one which allows a person to apply for funds to help them to relocate. The country is looking forward to reshaping itself, in order to prosper in the world market. Healthcare and education are both favorable in the country.
• Vietnam
Vietnam is in a part of South-East Asia. They are also going through constant changes so that they can measure up with developed countries. Their economy is doing well, and they want more people to join them. Life in Vietnam is relatively reasonable compared to the price that you pay in most countries. They are also encouraging more people to join them to teach English, and you can join the program by getting a work visa. The healthcare system is outstanding. Moving to Vietnam also provides you with the opportunity to travel to a beautiful country.
• Vermont, USA
Vermont continually encounters a lack of workers in all fields. So they are calling for people who are likely to move there. You will need to get a work visa, and they will most likely accept you. The reimbursement for working depends on the job and its location. The region looks great, and along with that, you will get all the modern amenities of staying in a developed country which has a sound healthcare system as well as a great education system.
• Tulsa, Oklahoma, USA
As second-largest city in Oklahoma, Tulsa needs more remote workers, people who can move to their city so that they can earn a living. The program is known as Tulsa Remote. They are ready to pay up to USD10,000 to those who are willing to move. Having a lot of modern amenities, the city also provides a discount to the people who are moving.
• Ponga, Spain
This is a haven for newlyweds as the country is ready to pay EUR 3000 if they move to the place. Ponga is beautiful and spectacular and is one of the best places to stay in. The government is also ready to pay extra if someone has a child. As of now, the population is around 851. The country wants to use this policy to populate the town.
• Marquette, Kansas, USA
Marquette has a low population of about 650 people. So, the state is sponsoring the people who are willing to move to the town. The state also provides free property to people so that they do not have a problem in finding a place for living.
• New Haven, Connecticut, USA
If you want to own a property, then you may think of buying it in New Haven as they have big schemes for new homeowners. The state provides USD 10,000 as a way to help movers make an initial payment on the house, and it is interest-free. On top of that, they can also offer incentives up to USD 80,000 to help their advancement. They even provide incentives to individual employees of the state and the tuition fee for college is free for people graduating from a public high school in New Haven. In all, the city helps to maintain a balance between the citizens, and it makes it a great living place.
Now that you know some of these places, you need to research about them properly before you finally decide.