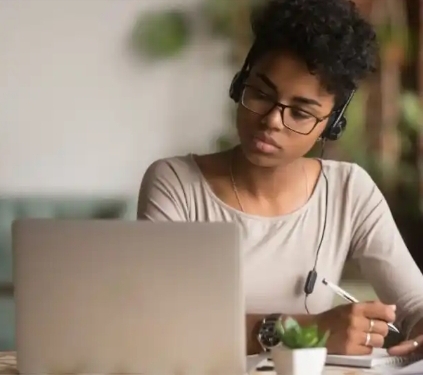 So you've done a good job with your relocation resume and cover letter, and you've gotten the job and negotiated the pay. Good one! But there's something else! Of course, the job isn't in your present city. It requires you to move far away.
So you have to think about negotiating a job relocation package with the employer before accepting the job. If an employer is reluctant to cover part or all of the moving fees, then the job may not be worth taking after all.

A job relocation package generally encompasses part or all of an employee's moving expenditures when moving for work-related reasons. Whether you're a new employee moving for the job or an existing employee who's being transferred to a new location, it's in your best interest to negotiate a job relocation package with your employer.

You will agree with me that relocating to a new place isn't cheap and you will be concerned about the costs that will be involved in the moving process, especially if you are moving with kids. So, before accepting a job in a new city, decide whether or not it's truly worth the cost of moving. To help influence your decision, an employer may offer a relocation package.

Also, you need to consider whether there's flexibility with the start date while taking into account the packing process, selling your home, finding new schools, locating movers, and saying goodbye to your family and friends. If possible, ask for around two months. That should give you enough time to leave your home, settle in and be ready to start your new job.
Here are what you should expect from a typical job relocation package below.
WHAT YOU SHOULD EXPECT FROM A JOB RELOCATION PACKAGE
You must first understand that a relocation package differs from company to company. Even within that company, they may offer different relocation packages ranging from different employees, and this depends on the employee's status at the company.

Another common procedure is that the company simply offers to reimburse employees for certain moving expenses, such as the cost of hiring movers, renting a storage unit, and living in temporary housing. In this instance, an employee will need to save all receipts related to moving.
A job relocation package includes:
• Airfare
Traveling by plane to the new city? Whether you're traveling to scout out the city beforehand or flying there for the official move, your employer may be willing to include the cost of airfare in your job relocation package.
• Hiring professional movers
Costs are influenced by the number of movers needed for the relocation, the weight of your belongings and the distance between your old home and new home. Also, you may need professional packers. The pros and cons of hiring professional packers include less stress and saving time on one hand and exerting less control over the process on another.
• Auto transportation aids
If relocating far away, you may need assistance with moving your car to the new city. Auto transportation services can be expensive, however.
• Hotel expenses
This is needed when you haven't found a place to stay yet. If moving for work, an employer should be able to foot the bill for temporary housing. Of course, they may only be willing to cover hotel costs or home rentals for a short amount of time. Be certain to ask how long they are willing to cover these costs before moving to a new city to avoid unnecessary hassle.
• Relocating container services
This may be a good alternative for those who don't plan to stay in temporary housing for long. If you plan to move into your new permanent home relatively soon, then consider moving household belongings to a moving container.
All you have to do is load up the container, and the company will transport it to their facility for safekeeping. When you're ready to move into a new home, the moving container company will deliver the container.

If you are not using a moving container, another option is asking the movers if they offer temporary storage for customers.
• Food
From meals at the airport to dining on the road, employers often cover the cost of meals and restaurants when an employee is moving for a job. If this is the case, be sure to save all receipts for proper refund by the employer.
• Realtor expenses
Your company may be willing to help pay closing costs or Realtor fees, these might include title search costs, attorney fees, statutory costs, appraisals, inspections and more.
• Rental car or moving truck benefits
If you need to rent a car before, during, or after the relocation, this service will likely be covered in your job relocation package. Many employers will cover part or all of this cost for a certain amount of time. Truck rental costs differ depending on location and time of year.
• Family relocation assistance
You may be able to negotiate this into your job relocation package, especially if you are relocating with your whole family. The job relocation package might also include elderly care assistance and employment assistance for an accompanying spouse or partner.
• Language classes
This is very important. Moving abroad to a non-English speaking country requires you to take language classes before and after the relocation. Be sure to ask your employer whether or not they cover this before planning an international move. Furthermore, a class on what to expect in the new culture could be offered.

Now that you know that you can negotiate your relocation packages, ask your HR department for the specifics in your case, and look up statistics on your new location.