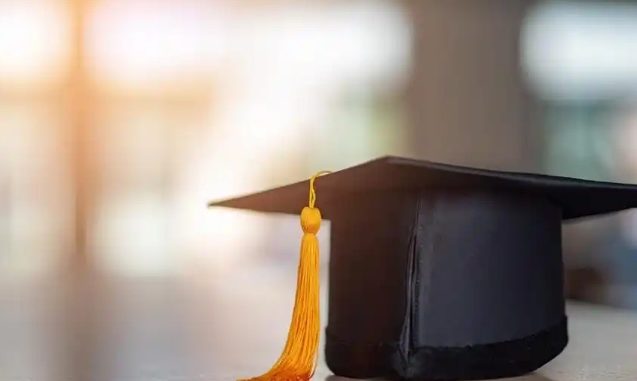 Applications are now available for the Malaysian Technical Cooperation Programme (MTCP) Scholarship for the academic year 2022-2023. It is a fully funded Scholarship in Malaysia where you don't have to worry about IELTS/TOEFL tests. This is because there are no prerequisites to give an IELTS or TOEFL test exam.
The MTCP Scholarship is an endeavor from the Government of Malaysia where you can study for your Master Degree Program at one of the outstanding Malaysian universities. The interval of the scholarship is 12 to 24 months.

For more information, this Malaysian Technical Cooperation Program (MTCP) was founded in 1980. And more than 34,500 participants from 144 developing countries have benefited. Here, there is no application fee required and you have to apply directly for the MTCP Scholarship 2022-23.
More details about the Malaysian Technical Cooperation Programme (MTCP) Scholarship 2022-2023 are available below.
FINANCIAL COVERAGE
• Cost of Living Allowance
• Book Allowance
• Tools Allowance
• House Rental Allowance
• Family Assistance Allowance
• Placement Allowance
• Thesis Allowance
• Travel Allowance (Air Tickets)
• Practical Training Allowance
• End of Study Allowance
• Tuition Fees
• Medical Claims
• Visa Fee
• Other allowances of RM3,500 per month
ACADEMIC FIELDS OF STUDY
Preference will be given to the academic areas listed below so applicants may choose any related course within the areas mentioned.
• Science, Technology, and Engineering (not including nursing, medicine, or clinical pharmacy)
• Economics, Finance, Management, and Banking
• Social Science and Humanities
• Information and Communication Technology
• International Relations and Political Science
• Agriculture and Aquaculture
• Education
UNIVERSITIES WHERE YOU CAN STUDY UNDER MTCP SCHOLARSHIP PROGRAM
• Universiti Malaya (UM)
• Universiti Kebangsaan Malaysia (UKM)
• Universiti Sains Malaysia (USM)
• Universiti Putra Malaysia (UPM)
• Universiti Teknologi Malaysia (UTM)
• Universiti Teknologi Petronas (UTP)
• Universiti Islam Antarabangsa Malaysia (UIAM)
• Universiti Malaysia Perlis (UNIMAP)
• Universiti Malaysia Sarawak (UNIMAS)
• Universiti Teknologi MARA (UiTM)
• Universiti Utara Malaysia (UUM)
• Universiti Malaysia Pahang (UMP)
• Universiti Malaysia Terengganu (UMT)
• Universiti Malaysia Sabah (UMS)
• Universiti Pendidikan Sultan Idris (UPSI)
• Universiti Sains Islam Malaysia (USIM)
• Universiti Teknikal Malaysia Melaka (UTEM)
• Universiti Tun Hussein Onn Malaysia (UTHM)
• Universiti Malaysia Kelantan (UMK)
• Universiti Sultan Zainal Abidin (UNISZA)
QUALIFICATION CRITERIA
Applicants of Malaysian Technical Cooperation Programme (MTCP) Scholarship Must adhere with the following criteria:
• All the documents listed below are compulsory and should be uploaded.
• The applicant must not be more than 45 years old at the time of application.
• For the Master's Degree Program, applicants should obtain a minimum of Second Class Upper (Honours) or a minimum CGPA of 3.0 at the Undergraduate Degree level.
• Scholars must undertake full-time study for postgraduate programs at the selected Higher Learning Institutions
• Proof of English Language Proficiency such as IELTS (minimum total score 6.0); or TOEFL paper-based test with a score of 500 or an internet-based test with a score of 60.
OR
• Applicants obtaining Degrees with English as a medium of instruction may also be accepted (evidence is a prerequisite).
• Applicants who have completed their previous education from an English medium institute can submit an English Proficiency certificate.
MANDATORY DOCUMENTS
• Application form
• A certified copy of the Passport
• A certified copy of the Academic Transcript
• A certified copy of English Language Proficiency tests or EPL
• Letter of Recommendation for Scholarship from two (2) referees.
• Endorsement from MTCP Scholarship;
Admission offer letter from Malaysian Universities (if applicable);
• Curriculum Vitae
• Medical examination form.
DEADLINE
The last date to apply for the Malaysian Technical Cooperation Programme (MTCP) Scholarship 2022-23 is 16th July 2022
HOW TO APPLY
The application must be submitted online with all the required documents.
The Scholarship procedures are uploaded HERE
To apply online, click the online application portal link HERE