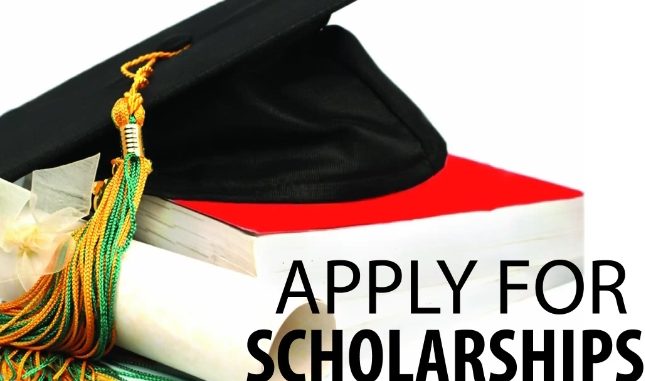 Total views: 684

To apply for a Chevening Scholarship may seem like a herculean task; the process doesn't need to be challenging. That's because you can give yourself the best chance of success by doing a lot of research on the subject. Here, you'll get some details to start with.

The British Chevening scholarship is a fully-funded scholarship by the Government of the UK to help students undertake any masters course at any university in the UK.
As an international student from any country, you can apply for the Masters/MPhil degree programs under a Chevening scholarship program where your airfare, meals, accommodation, visa, tuition fee, books, allowance, health insurance, and any other fees will be covered.

The amazing thing is that you don't need any professional work experience before you can apply. The requirement is at least two years of work experience. (More details below)
You are also free to choose from more than 12,000 Master's Courses at over 150 different UK higher education institutions under the Chevening UK Scholarship. Below are some information on the scholarship benefits.
CHEVENING SCHOLARSHIP BENEFITS
The British Chevening UK Scholarship will cover the following costs for all the Scholarship holders:
• Full University Tuition Fees
• Monthly Stipend
• Airfare travel costs to and from the UK
• Arrival allowance
• Homeward departure allowance
• The cost of one Visa application
• A travel grant to attend Chevening events in the UK
• Chevening will pay the Quarantine cost if booked by Diversity Travel.
• Free COVID-19 vaccination (If applicable).
TIPS FOR SELECTING CHEVENING SCHOLARSHIP COURSES
• Your application must list at least three Courses. This means that you need to tell them your first three preferred courses.
• All Courses are in the Year Master Program.
• Please apply to more than 3 Universities, OR at least 5 to 6 to secure admission.
• You can apply for any master's course at any CHEVENING PARTNER UNIVERSITY.
DO YOU NEED AN ADMISSION LETTER FROM THE UNIVERSITY?
No. You do not need to have an admission letter from the university to apply for Chevening at this point. Give priority to Universities in your application that you feel are the best likelihood of getting admission. But you can change the preference later at the interview stage.
ELIGIBLE COUNTRIES
Chevening Scholarships are offered in over 160 countries. Participants are eligible from all around the world. you can see HERE to check your country
ELIGIBLE TYPES OF WORK EXPERIENCE
Chevening doesn't require Only Professional work experience, rather they require that applicants have at least two years of work experience. The types of work experience that are eligible for Chevening can include:
• Full-time Employment
• Part-time employment
• Voluntary work
• Paid or unpaid internships
Please NOTE: You do not need to meet the work experience requirement in one period of employment. Applicants can submit up to ten different employment periods in order to meet the requirement. Chevening Scholarships – two years' work experience = 2,800 hours. For more details on work experience, see HERE
SCHOLARSHIP REQUIREMENTS & QUALIFICATION CRITERIA
To be qualified for a Chevening Scholarship 2023 you must:
• Be a citizen of a Chevening-eligible country or territory.
• Return to your country of citizenship for a minimum of two years after your award has ended.
• Have completed all parts of an undergraduate degree that will help you to gain entry onto a postgraduate program at a UK university by the time you submit your application. This is commonly comparable to an upper second-class 2:1 honours degree in the UK.
• Have at least two years of work experience = 2,800 hours.
• Apply to three different eligible UK University Courses and have received an unconditional offer from one of these.
DOCUMENTS REQUIRED
• Valid passport
• University transcripts
• Degree certificates
• Three choices for master's courses
While you must upload the documents above at the time of submitting your online application, the ones mentioned below can be uploaded at any time before their respective deadlines.
• English language test results for Academic IELTS/ TOEFL iBT/ Pearson PTE Academic/ Trinity ISE II (B2) or C1 Advanced
• Unconditional offer from the selected university
• Two reference letters (How To Write Reference Letters)
• Educational certificates (if any)
• Motivation Letter
DEADLINE
The last date to apply for the British Chevening Scholarship in the UK for the years 2023-24 is 2nd November 2022 BST Time. The application will open on 2nd august 2022 ( please follow us for an update when it is time)
HOW TO APPLY
These are 5 Steps to follow for easy application for the Chevening Scholarship.
• WHO CAN APPLY?
• GUIDANCE FOR YOUR APPLICATION
• RESEARCH MASTER'S COURSES
• APPLICATION TIMELINE
• WHY STUDY IN THE UK?