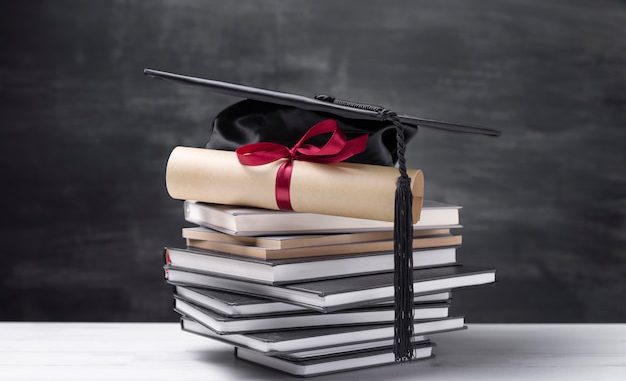 Applications for the fully funded DAAD Scholarships in Germany 2023/24 are now available until December 2022. All you need to do is prepare the required documents for the Scholarship.
DAAD scholarship is one of the biggest scholarships that is sponsored by the German government to give Scholarships for full-time Masters and PhD Degree Programs from the leading German Universities. 
Through this Scholarship program, the German government finances over 100,000 German and International students every year. Under this Scholarship, all the costs will be covered and registration is free.
The fields of study involves a lot of academic professions. The duration of the Master's Degree will be for 12-24 months (depending on the particular institution) and 36 months for PhD. Germany is now a recognized place for international students from all over the world to go to for their scholarship.
Most international students choose to study in Germany because their scholarships are usually fully funded. Also, international students are permitted to work part-time in Germany.
You may earn up to 450-600 euros monthly in a part-time Job in Germany. Furthermore, when you are on holiday, you can travel around Europe using a Student Visa. This is because the fully funded DAAD Scholarships in Germany 2023/2024 is available with Airfare Tickets. More details below.
Scholarship Coverage
Full Tuition Fee Covered.
This depends on the academic level, it is monthly payments of 850 euros for graduates or 1,200 euros for doctoral candidates
Payments towards health, accident, and personal liability insurance cover
Round Airfare Travel Allowance, unless these costs are covered by the home country or another source of funding
Monthly rent subsidy
Monthly allowance for accompanying members of the family.
Academic Fields/Majors
Economic Sciences/Business Administration/Political Economics
Development Cooperation
Engineering and Related Sciences
Mathematics
Regional and Urban Planning
Agricultural and Forest Sciences
Natural and Environmental Sciences
Medicine/Public Health
Social Sciences, Education and Law
Media Studies
Essential Qualification Criteria
Candidates from all developing Countries. You can check the List of the Developing Countries (Here)
Candidates have a Bachelor's degree (usually a four-year course) in an appropriate subject.
His/her academic degrees should normally not be more than six years old.
Candidates have at least two years of professional experience.
Necessary Documents
The application form can be found under "Application Procedure".
A hand-signed CV (please use the Europass specimen form: http://europass.cedefop.europa.eu/
A hand-signed letter of motivation (with reference to current occupation), a maximum of 2 pages
Academic letters of recommendation (the letters must have a letterhead, a signature, and an official stamp and must be of recent date)
Professional letters of recommendation from your employer (the letter must have a letterhead, a signature, and an official stamp and must be of recent date)
Confirmation of employment from the employer in your home country and – if possible – a guarantee of re-employment.
Proof of language abilities:

English – TOEFL or IELTS (Note: We only accept an academic TOEFL)

German – necessary for the courses taught in German; for the courses taught in English, if available

(certified*) copies of awarded academic degrees (certified translation if necessary)
(certified*) copies of academic transcripts (certified translation if necessary).
Note: Some of the above essential documents examples and guidelines on how to draft them are HERE.
For translated documents, it is better you look for certified experts in German translations to guarantee the quality of your translated documents.
They have been examined and accredited by establishing and international organizations in handling and translating official documents.
Because of this, it is not a good idea to translate your documents because institutions will mandate German-translated documents to observe certain formats in order to secure the accurate translations.
How to Apply for DAAD Scholarship 2023
The application is online. You need to fill out the application form & upload the necessary documents.
The Official Announcement of the DAAD Scholarship for 2023/24 can be found here
The List of the Deadline and courses is updated here