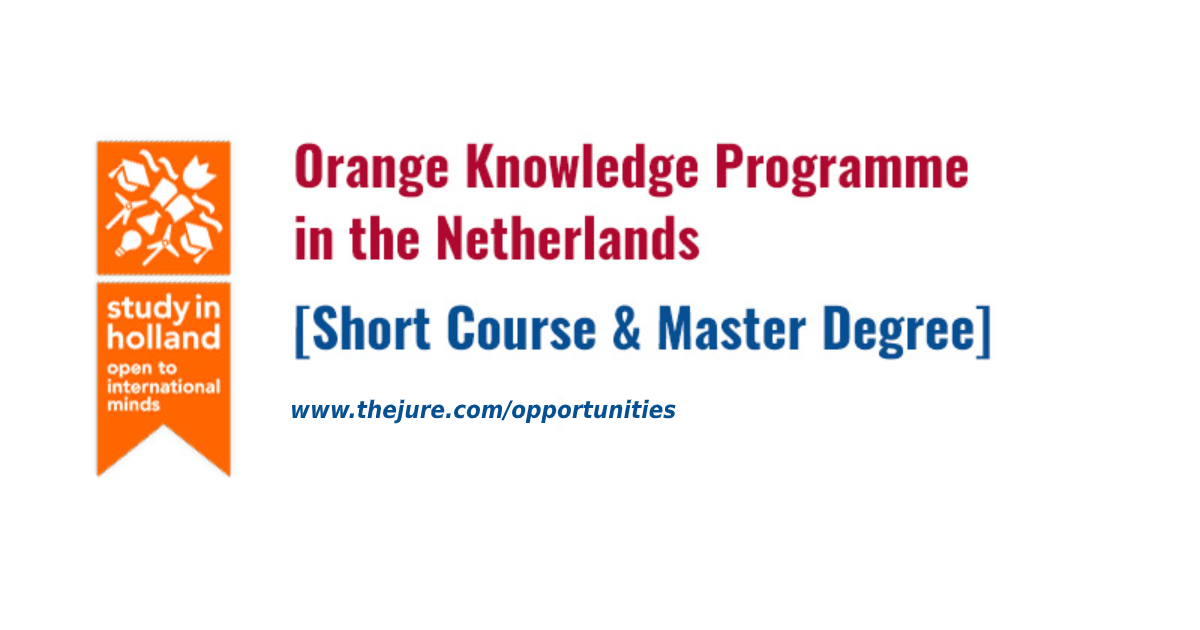 Total views: 727
Deadline: June 29, 2021
Available courses
Scholarships are available for a selection of:
short courses (duration 2 weeks to 12 months);
master's programmes (duration 12 to 24 months).
Courses which are eligible for an Orange Knowledge Programme scholarship are listed in the database of study programmes. Please find a study, using the filter 'OKP qualified – Yes'.
Funding and management
This 5-year programme is initiated and funded by the Dutch Ministry of Foreign Affairs and managed by Nuffic.
How to apply
Who can apply
Nationals of the following countries:
Afghanistan, Bangladesh, Benin, Burkina Faso, Burundi, Colombia, Congo (DRC), Egypt, Ethiopia, Ghana, Guatemala, Guinea, Iraq, Jordan, Kenya, Lebanon, Liberia, Mali, Mozambique, Myanmar, Niger, Nigeria, Palestinian Territories, Rwanda, Senegal, Sierra Leone, Somalia, South Africa, South Sudan, Sudan, Suriname, Tanzania, Tunisia, Uganda, Vietnam, Yemen and Zambia.
How to apply
You need to first select a course and then contact the education institution of your course and ask how to apply for the scholarship.
You can find a list of courses and institutions that are linked to the Orange Knowledge Programme in our database of study programmes using the filter 'OKP qualified – Yes'. You can also find contact details of the institutions there.
Application criteria
You cannot apply with us. You need to contact your Dutch education institution. Each institution may have different specific criteria.
For more information on the general eligibility criteria please read:
OKP information for applicants (168.77 kB)
For more info follow the link below