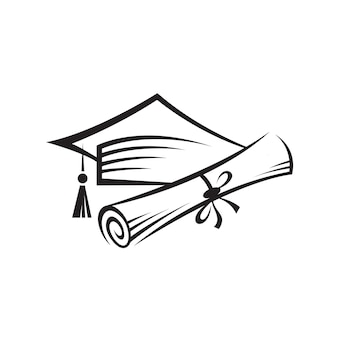 The applications for the fully funded Swedish Institute Scholarship 2023/24 are now available until its 16th January 2023. 
This Scholarship is also known as the Sweden Government Scholarship which is a fully funded scholarship for international students to study for a Full or Part time Master's Degree Program from the Swedish University.
The period length of the scholarship is full-time, one- or two-year master's program. Since it is funded by the Swedish Ministry for Foreign Affairs all the expenses of the Scholarship including Tuition Fees, Airfare Tickets, stipend & other expenses will be covered.
Before applying for the Swedish "Global Professional Scholarship"  (a Fully Funded Scholarship), you first need to get an admission offer from Swedish Institute by applying to a Master's Programme.
For the class of 2023/24, the Swedish Institute will grant about 400 fully funded scholarships for master's studies at universities in Sweden.
And here on upnext9ja.com, you will find all the updated information you need on the available Master Programs in the English Language.
More details of application requirements for the fully funded Swedish Institute Scholarship 2023/24 are available below.
Deadline
For Applying to a Master Program, the date is 16th January 2023, while 28th February 2023 is for applying for a Scholarship.
Scholarship Coverage
The fully funded Swedish Institute Scholarship 2023/24 will cover the following costs.
Full Tuition Fees are directly paid to Universities.
Regular Payment of SEK 11,000 to cover your Living Expenses throughout the Scholarship
Travel Grant For Airfare Tickets of SEK 15,000 to and from Sweden.
Insurance Coverage.
Medical Insurance.
Academic Study Fields
Note: about 600 Master's Programmes are available in Swedish Universities and are taught in English language. The available academic fields are:
Computer Science and Engineering
Agriculture, Horticulture, Forestry, and Fishery
Arts, Design and Media
Business Administration and Economics
Education/Educational Sciences/Didactics
Health and Medical Care
Humanities
Journalism, Communication, and Information
Languages
Law and Legal Studies
Materials, Construction, and Manufacturing
Mathematics
Natural Science
Religious Studies
Social Science and Behavioural Science
Social Work and Welfare
Technology
Veterinary Medicine and Nursing
Qualification Criteria
International applicants are qualified outside of EEA.
You must have a minimum of 3,000 hours of demonstrated full or part time job.
You must be a citizen of an eligible Country. The eligible countries see given below:
Eligible Countries
Armenia, Azerbaijan, Bangladesh, Belarus, Bolivia, Brazil, Cambodia, Cameroon, Colombia, Ecuador, Egypt, Ethiopia, Gambia, Georgia, Ghana, Guatemala, Honduras, Indonesia, Jordan, Kenya, Liberia, Malawi, Moldova, Morocco, Myanmar (Burma), Nepal, Nigeria, Pakistan, Peru, Philippines, Russian Federation, Rwanda, South Africa, Sri Lanka, Sudan, Tanzania, Tunisia, Uganda, Ukraine, Vietnam, Zambia, Zimbabwe.
5 Steps to Apply for the Fully Funded Swedish Institute Scholarship 2023
Apply for a master's program (DATE:17 OCT 2022 – 16 JAN 2023)
Apply for a Global Professionals scholarship (DATE:10 FEB 2023 – 28 FEB 2023)
SI screening and evaluation before admissions (DATE:1 MAR 2023 – 29 MAR 2023)
Notifications from University Admissions (DATE:30 MAR 2023)
Final evaluation and announcement of SI scholarship recipients (DATE:31 MAR 2023 – 27 APR 2023)
As earlier mentioned, you have to apply for a Master's program at Sweden University and secure your admission by 16th January 2023. Apply for up to four eligible master's programs at at universityadmissions.se by 16th January 2023.
Then on 10th February, the SI Global Scholarship will open from the Swedish government which is a Fully Funded Scholarship. So, you can apply for the Swedish Global Scholarship till 28th Feb 2023.
Then the screening and evaluation procedure will start.
Necessary Documents
Motivation letter
CV
Letters of reference
Valid proof of work and leadership experience
Copy of your legal passport
To apply for this scholarship, visit the link HERE.