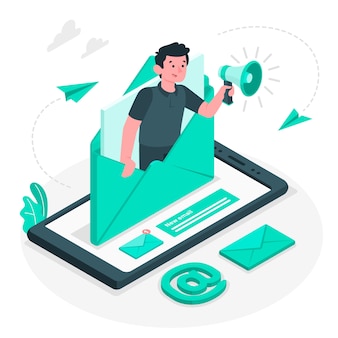 Also, called Curriculum Vitae, the CV is an essential part of a document. Such as a CV for an internship, a CV for Job, or any program. In this article, you will receive guidelines in how to create the best CV.
When it is very brief, simple, and straight to the point, the reader of the CV will enjoy reviewing your CV. You also need to know how to send a CV. 
CV and Resume are almost similar. There's almost no formal difference between a CV and a resume. So you must know and use the right CV format.
Now let's learn some guidelines on how to create the best CV.
Tips on How to Create the Best CV
Start with generating a CV outline and divide into the following sections:
CV Header with Contact Information
Personal Profile: CV Objective or CV Summary
Work Experience
Education
Skills
Additional Sections
Choose explicit, and eye-catching fonts
Go for standard fonts: Arial, Tahoma, or Helvetica if you prefer sans-serif fonts.
Use 11 to 12 pt font size and single spacing.
Make your CV brief and suitable
Aside from being brief, simple, and straight to the point, also include the things which you think it is crucial to create the best CV
Guidelines (Essential Points)
Your CV should not be more than one page long. You need to cut out the extra spaces and information that is not needed.
Always email / share your CV in a .pdf version. The MS Word version will look/display differently at the user's end depending upon his/her version of the MS Office.
Always rename the CV with your name such as, "Resume_ABC_XYZ".
Your name is repeated in the address also. No need for that.
No need to give your complete house address. Just mention City name. Address, email and phone numbers should be in one line only.
Under education no need to mention FSc / matric
Work Experience and Professional Experience should be merged.
No need to explain what each organization is. Just mention the name of the organization, your designation there, the time frame you worked there and what you did/achieved while on that role.
Give your CV to someone whose English is good to proofread. Vital to discover many hidden typos and errors.
Please ensure that you have observed these guidelines in your resume.
All dates to be aligned
All text to be left-aligned
Either all month names be written in full or just first three letters e.g apr
Relevant coursework to be 2 lines max
Work experience should come after education
Write 2-3 bullet points for each internship
No photo
Address, phone, and email to be in one line
Add a LinkedIn profile link below the address
Do not add details like nic, father, mother, etc
Do not include a summary or objective
If you have a master's then do not include A/O Level
Do not include o-level
Always send your CV or Resume in a PDF
No need for months of education
Use action verbs to start a bullet point like analyzed, evaluated, managed, etc.
All bullets start with an action verb
Each bullet point is to be 1 line. Only in extraordinary cases should it be 2 lines
Other Important Documents
Recommendation Letter for Scholarship Application
Best Motivation Letter for Scholarship Application
Personal Statement for Scholarship (Personal Statement Examples)