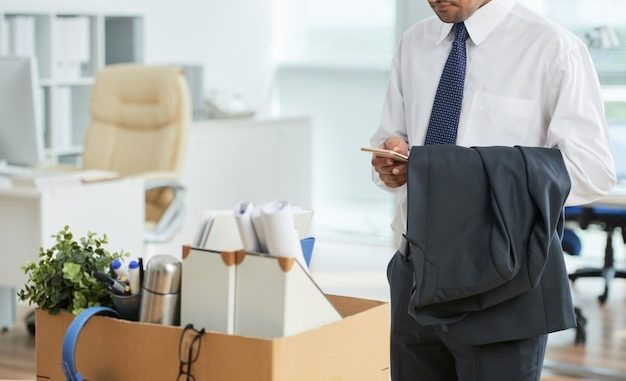 You may be wondering what this has got to do with you. Are you studying in a School or university or working in an office as an employee? Learn how to apply for leave in your studies or work abroad.
It is necessary to know the format for Leave Application. So this article will teach you how to apply for leave in your studies or work abroad.

Now, what is a Leave Application? It is a formal letter that gives notice and seeks to acquire permission for your absence from the constituted authority in your school, office, or professional work.
A leave application is more formal and professional. It can be sent via fax, email, or conventional letter.

Leave application helps to inform management or school, or university administration about your absence at a particular period.
So the ability to write a good leave application can increase your chances of influencing the one who has the authority to grant you a Leave.

This article gives you a comprehensive guide on the structure, format, and elements of a leave application.
We also hope that you find the samples that will make you understand how to write a Leave Application in School, University, or office helpful.

You may also find THIS valuable.
Leave Application Format: Important Tips You Should Know Before Writing
• Greetings (to the recipient whom you are requesting)
• Topic
• Cause of leave
• Required number of leaves
• Specifics about your pay at work
• Contact details
• Signature and name
Categories of Leave Application
Amidst the many types of leave applications, some of the most commonly used are as follows:
• Sick Leave
• Casual Leave (For family emergencies, personal issues, etc.)
• Annual Leave
• Study break
• Vacations
• Short Trip
• Urgent work
• Maternity/Paternity Leave
• Half-Day Leave
• One-Day Leave
Now let us look at the format needed to draft a good leave application.
Format of Leave Application
Do you know the most important fact: keep the application format precise for easy understanding?
This is regardless of if you are writing the application as a school student, employee, or intern. Generally, follow the steps below.
Contents of Leave Application
The leave application consists of 3 Paragraphs. Each paragraph should be as concise as possible. And they are divided into:
• Paragraph 1: Here, give your vital details to the concerned person (to whom you are addressing it), telling them why and when you need the leave.

• Paragraph 2: This aspect is primarily for employees. If you are one, you will be required to give the present status of your work projects.
Also, very importantly, you will have to explain how you will compensate the office for your absence.
Classic examples should be either finishing up your work before leaving or delegating it to someone competent or working overtime.

• Paragraph 3: You should express gratitude to your employer for considering your application with a genuine 'Thank You'. Furthermore, you can include your phone number and email in case of any emergency as well.

We will now look at how to write a leave application for school and office, respectively.
For School
The components of the Leave application for school are:
• Subject
• Reason for Taking the Leave
• The period you are taking the leave for
• Contact Information
• Any additional documents should be enclosed
Once you have all these things ready, you can write a leave application with an ink pen or type on a computer, depending on your preference.
For Office
For an official application for leave from office, write your manager's name on the top left side, followed by your name and position, followed by the following:
• Salutation
• Subject (Leave for personal or any other reason)
• Mention the reason for leaving
• The number of Leaves you require with particular dates
• Work plan or delegation of your tasks to other team members during your absence
Contact details
• Signature
For Office ( in the case of excuses)
Such excuses could be leave to attend a wedding, holiday, family function, etc. You may view the sample below:
To
The Manager
Company Name
Subject: One-day leave application
Dear Sir/Ma'am,
I am writing to inform you that I will be taking leave on (date) as I have to __ (mention reasons like attending a wedding, visiting a friend, attending a seminar or event, etc.). I have completed all my daily tasks and will be in touch with my team members if my assistance is needed anytime.
Thank you.
Yours Sincerely,
Name
For Office (sick leave)
Date
Subject: Sick Leave Application
Sir/Madam,
I am writing this application to inform you that I have had a high fever since yesterday and have been advised by my doctor to take a rest for _ days. Please grant me a leave for _ days. I have delegated my assigned tasks to _ (mention team member's name) and will be available on call if needed.
Thanks and Regards,
Name
More Useful Tips
• Use a formal tone while explaining the reason for taking a leave.
• Write in simple English language that is easily intelligible.
• Proofread the application as many times as possible before submission
• Be brief.
• If you are sending this application as a parent, specify the relationship with the person.
I hope this has been most beneficial to you.