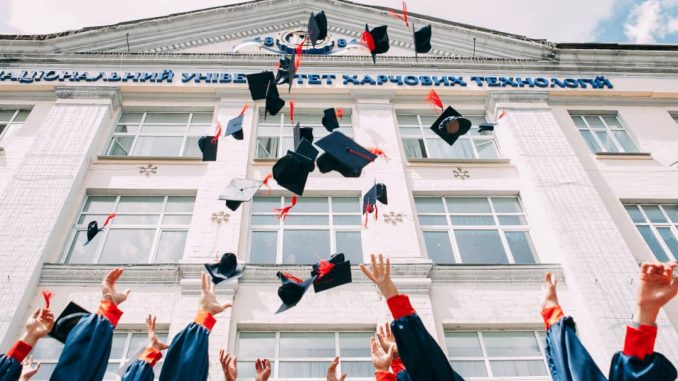 The Portuguese Scholarships for international students are presently available in most of the Universities in Portugal, for Bachelors, Masters, and Ph.D. Degree programs. Apply for the scholarships in Portugal 2023.

Various Universities in Portugal do not require IELTS, some of which you will see below. So you can apply without IELTS scores.
The Portugal Scholarships are given by the Government of Portugal and Portuguese Universities. Since the competition here is not so much, you can apply for scholarships in Portugal 2023.

Portugal is a country in Europe; and Europe is a center of Universities and Scholarships offering many scholarship opportunities in Europe.
One of the tremendous advantages of studying in any country in Europe is that it is an opportunity to visit other European countries as well.

The scholarships are co-sponsored by the European Social Fund. The duration of the undergraduate scholarship is 4 Years, Masters program for 2 Years; and Doctoral Degree Programs for 3 years.
If you are interested to study in Portugal on a Scholarship in 2023 then see more information about the Scholarships in Portugal 2023.
AVAILABLE ACADEMIC FIELDS OF STUDY
These are at different Universities in Portugal.
• Faculty of Architecture
• Faculty of Fine Arts
• Faculty of Sciences
• Faculty of Nutrition and Food Science
• Faculty of Sport
• Faculty of Law
• Faculty of Economics
• Faculty of Engineering
• Faculty of Pharmacy
• Faculty of Arts
• Faculty of Medicine
• Faculty of Dental Medicine
• Faculty of Psychology and Education Science
• Institute of Biomedical Sciences Abel Salazar
• Porto Business School
LIST OF SCHOLARSHIPS IN PORTUGAL 2023
Below are the scholarships funded by the Portugal Government for international students:
• University of Porto Merit Scholarships
This University grants merit scholarships annually to the students ranked at the top of their class. And the Scholarship is Intended for students enrolled in a Bachelors, Masters or Integrated Masters's course.
See more of the UNIVERSITY OF PORTO SCHOLARSHIPS.
• SASUP Scholarships
Scholars who register for Bachelor's, Master's, or Integrated Master's Courses at the University of Porto can apply for the Scholarships awarded by the Social Services of the University of Porto (SASUP).
• University of Coimbra Scholarships
As one of the prominent universities in Portugal, Coimbra offers Scholarships to students from developing countries where applicants can apply for the degree programs like Undergraduate, Graduate, and Ph.D. Programs.
Visit here to apply for the COIMBRA SCHOLARSHIPS.
• University of Lisbon Scholarships
In Portugal, the University of Lisbon is one of the oldest and famous universities which takes in international students. Lisbon University is well-known for its prestige and scholarships for Bachelors, Masters, or Doctorate Degrees.
See here for LISBON SCHOLARSHIPS.
• University of Minho Scholarships
The University of Minho Scholarships in Portugal provides admissions to scholarships for international students from low or middle-income countries, giving support like tuition fee coverage, health, and other living costs as well.
To see more: visit MINHO SCHOLARSHIPS.
• Scientific Scholarships
University of Porto finances and grants Scientific Initiation Scholarships and research scholarships to holders of Bachelors, Masters, or Doctorate Degrees to obtain scientific training in research projects or in national scientific and technological institutions.
LANGUAGE REQUIREMENTS
As earlier noted, several Universities in Portugal do not mandate IELTS as long as the student's previous education was attained in an English Medium Institute. If this is your case, then you can submit an English Proficiency Language Certificate instead of IELTS.
LIST OF PORTUGAL UNIVERSITIES WITHOUT IELTS
• University of Porto
• University of Lisbon
• Nova University of Lisbon
• University of Coimbra
• University of Aveiro