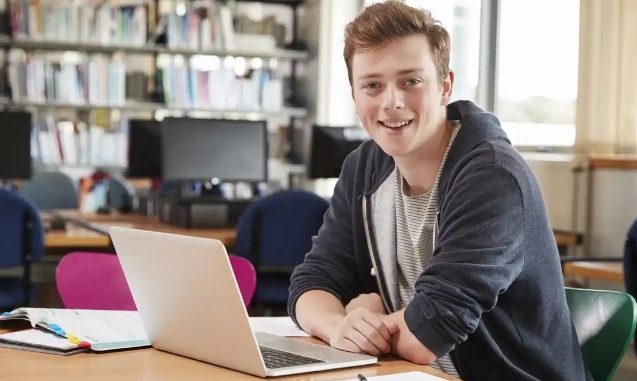 One of the documents most scholarships require is the Personal Statement. As simple as it may sound, it is a very essential prerequisite if you want to be considered for any scholarship.
We are aware that not many people know how to draft it and It is certain that you must learn how to. This is where this post becomes handy because it is an ultimate guide on how to write a Personal Statement for a scholarship application.

So saying, a Personal Statement is also called a Statement of Purpose. It is a most critical document for your application just like Motivation Letter and Recommendation Letter.
In this article, you will see the main points about writing a personal statement for a scholarship, the number of words required, how to set your statement and how to start a personal statement for scholarship. Enjoy the ride!
PURPOSE OF PERSONAL STATEMENT FOR SCHOLARSHIP APPLICATION
Personal statements enable the reader of your application to have a vital sense of who you are as a person and what distinguishes you from other applicants. It needs efficiency and mastery. The words from your heart make the personal statement strong.
CONTENTS OF A PERSONAL STATEMENT
Before you start your scholarship application, you should spend some time thinking about how to write one that communicates who you are and why you deserve to receive a scholarship.

Personal Statement or Statement of Purpose comprises your introduction, bio, educational background, your achievements, and your interest in attending a particular program. They are listed thus:
• Short Intro
• Educational Background
• Achievements
• How this Program will help you in your future goals
• The benefit of attending the Program
NUMBER OF WORDS
Most personal statements allow only 250-300 words. In some cases, they allow up to 500 words.
HOW TO SUCCESSFULLY DRAFT A PERSONAL STATEMENT
• Begin early: Give yourself time to think about your topics, and carefully consider the basis behind each question.
• Be precise: You have to be focused and organized. Don't beat around the bush. Make sure your statement follows a logical structure. Try to think about how it may sound to an audience who doesn't know you. Does it sound like a story? Well organized?
• Start writing in an MS Word document. Write every word or sentence you remember or you want to write.
• Share a bit about yourself at the start in 1-2 lines. This is your chance to share with the reader what you feel they should know about you to make a conscious decision.
• Get some help from Google by doing a little research. See related topics on google on what others are talking about.
• Don't copy and paste.
• Proof Reading: Read your writing to others, and revise for clarity in content and style. Pay attention to rules of correct grammar and punctuation, and don't forget to spell-check. Ask someone to read it for you in case of a mistake or if it needs improvement. Discuss your idea and personal statement with someone who has experience.
• If you are applying for prestigious scholarships, make sure to submit all personal statements to the Prestigious Scholarship Advisor for editing and guidance.
• Don't rush it. An excellent personal statement will not be ready in an hour. Sometimes it's worth taking a break for a few days, then coming back to it afresh.
NUMBER OF PARAGRAPHS
• First Paragraph of Personal Statement
Grab the attention of your reader with an eye-catching opening. Share who you are, where you're from, and your family background. State any special personal or family circumstances affecting your need for financial assistance.
• Second Paragraph
Explain why you should be the best candidate for the scholarship. What you have engaged in so far. This substantiates your case.
What are your positive values? Qualities? What is your major? How did you choose your major?
What are your accomplishments, work experience, internships, volunteer work, leadership experience, extracurricular activities, personal problems you have overcome, etc.?
• Third Paragraph of Statement
Connect your goals with the opportunities receiving the scholarship will provide. What are your plans?

About this, you have to be particular about your plans for pursuing your goals. Where do you plan to transfer? What is the highest degree that you plan to achieve? i.e. Associate, Bachelors, Masters, Ph.D.
What are your career goals? How do you plan to use your education to achieve your career goals? Explain the importance of your major in today's society.
• CONCLUSION (Fourth Paragraph)
This is your last chance to impress and persuade the reader. What impact would the scholarship have on your education and your future? Summarize why you are a good candidate to receive the scholarship.