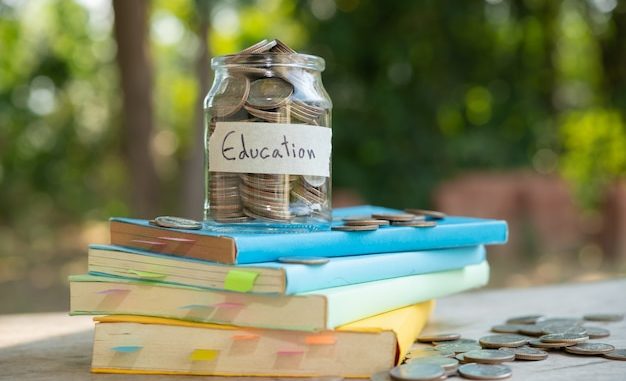 Total views: 378,187
Scholarship Essays are one of the vital documents needed to apply for scholarships. They are also dependent on the Scholarship you are applying for. The format for your Scholarship Essay signifies how you have presented your essay along with your application. That's why this post is here to help you with impressive scholarship essay format and examples.
A Scholarship essay tell why you should be considered for the Scholarship. If you are applying for any scholarshipin 2023, you will need to brush up your Scholarship essay writing skills to help you win the Scholarship you are applying for.
In a way, it relates to a Cover letter or a Motivation letter. But needs to be well written while focusing on its instructed format. Let's see some important hints below.
Some Important Hints on Scholarship Essay
What is a Scholarship Essay?
The Scholarship Essay is a Document that is required from the scholarship applicant who is applying for a Scholarship. This document will tell why you should be the one to be selected for a Scholarship. Scholarship essays can be used for Master Scholarships, or for PhD Scholarships.
Here, you will tell them about your interest, and passion, and how your ideas and skills match the needs of the Scholarship. To write your scholarship Essay like a Pro, you should have a clear understanding of different Essay types, templates, and format.
Length of the Scholarship Essay
Any average scholarship essay should have about 500 words to be used to acquire financial aid.
Format of a Scholarship Essay
Although you don't need to worry about the Essay format. We will tell you the Structure of the Essay with Examples and templates. The general Essay should be like this:
Introduction: Start with your introduction and do it in such a way that it grabs the attention of the reader. In other words, write an eye-catching introduction.
Body: The Body is the 2nd Part of your Scholarship Essay where you will give more details like:
What has been a significant challenge in your life?
What is/are your educational and career goal (s)?
Why did you choose this particular college or university?
Why did you choose this field of study?
How can this scholarship help you achieve your educational goal(s)?
What are you going to do with your degree?
How should the scholarship help you achieve your long-term career goal(s)?
Real-life examples that support the main arguments.
Conclusion: The last part of the Scholarship Essay will be the Conclusion where you will summarize your essay. You will need a powerful conclusion bordering on the following:
Summary of your key points
Restate the scholarship with your goal.
Express your gratitude to the scholarship team for reading your write-up.
To help your reader focus on your Scholarship Essay:
Grab a Reader's Attention
The opening statement of your letter that will immediately grab the reader's attention is your introduction lines which are the most important.
Here are some hints for the introduction part of your Scholarship essay:
Keep it concise and clear
Provide relevant background for the topic.
Make it beneficial.
Try to avoid clichés/repeated words and sentences.
Convince the reader that your essay is worth reading.
How to Format your Essay Like a Pro
Here is an example of a Good Scholarship Essay Format to follow:
Open an MS Word File.
Use Times New Roman font
12-point font size
Double spaced
1" margins (top, bottom, and side)
An indent before each paragraph
Your last name and page numbers (only for long essays) on the top, left side of the page
Use PDF format when sending your essay to someone.
Scholarship Essay Examples
There are a lot of Examples you can find on the internet and on many websites. Here we have given a few successful examples of Scholarship Essays.
Format your essay with an introduction, Body, and Conclusion
The introduction should be 3-4 lines
The Body should be 2 or 3 paragraphs max.
The conclusion in 4-5 lines
Tips for Writing a Successful Scholarship Essay
Make it unique, attractive, and eye-catching.
All fonts should be the same and aligned.
Tell them about your achievements.
Keep it clear, concise, and short
Make short paragraphs.
Make sure to read from someone else like your professor before submitting.
Subscribe to our YouTube channel to get more details on application process using a scholarship essay.