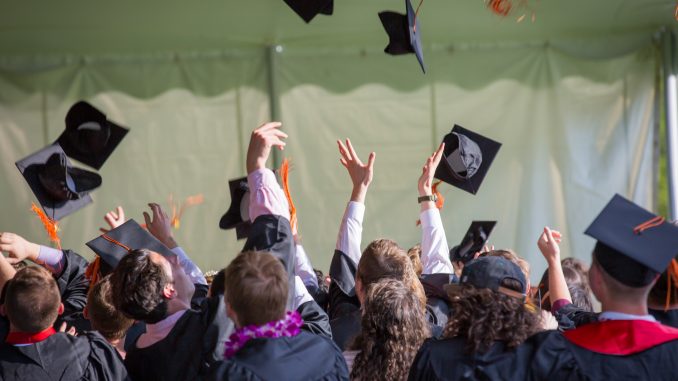 Total views: 174

The Irish Government and Irish Universities offer some interesting scholarships for Bachelors, Masters, Ph.D. Scholarships in Public Universities some of which you can apply to without IELTS.

Ireland's higher education policy has one of the greatest reputations in Europe for generating highly employable graduates. They target international students who have the likelihood to be future leaders in their field, committing to making a significant impact in the world.
Universities in Ireland offer courses in Medicine, Engineering, Science and Technology, Business and related, Arts and Humanities.

Watch out for these scholarships because most of them are probably to be open from August, so you have to stay updated with us. More details are available below.
WELL-KNOWN UNIVERSITIES IN IRELAND
• Dublin City University (DCU)
• Maynooth University
• Trinity College Dublin (TCD)
• Technological University Dublin
• University College Dublin (UCD)
• Dublin Business School
LIST OF SCHOLARSHIPS IN IRELAND 2022-2023
• Government of Ireland Scholarships
Ireland Government Scholarship is a fully funded Scholarship available for all International students and European students to study full-time Masters, and PhD Degree Programs in Irish Universities. Annually, they offer 280 fresh Postgraduate scholarships in Ireland. This scholarship will open in early September.
To see more: Visit the Official Website of the Ireland Scholarship
• Trinity College Dublin Irish Government Scholarship
This is a fully funded scholarship to study Masters and Ph.D. Programs at Trinity College Dublin. This Scholarship is funded by the Irish Research Council from the Ireland Government.
For More Information: Visit the Official Website of the Trinity College Dublin
• Government of Ireland – International Education Scholarships
Under this industry, 60 scholarships will be given for one year of study at Bachelor, Masters, and Ph.D. levels to successful candidates who have an offer of a place at a qualified Irish higher education institution. The Scholarship will open by the end of the year 2022.
For More Information: VISIT HERE
• University College Dublin Scholarships
The University College Dublin UCD Scholarships 2023 in Ireland for the class of 2023 are available for admission to University College Dublin where the academic fields, Science, Engineering, Medicine, Management, and Arts are also offered on Dublin Scholarships of Ireland. The University gives the following Scholarships:
~ Global Excellence Scholarships
~ Government of Ireland International Education Scholarship
~ College of Engineering & Architecture Scholarship
~ UCD International Foundation Year Scholarship
~ Universitas 21 Alumni Scholarship by UCD
OTHER SCHOLARSHIPS IN IRELAND
The Government, as well as many Irish Higher education institutions, offer various scholarships for international students to study in Ireland. Such scholarships in Ireland include:
~ The Walsh Fellowships
~ Irish Research Council Scholarships
~ DIT Centenary Scholarship Programme
~ Galway-Mayo Institute of Technology Scholarship
~ National College of Ireland Scholarships
LIST OF IRELAND UNIVERSITIES WITHOUT IELTS
• Maynooth University
• National University of Ireland, Galway
• University of Limerick
• Royal College of Surgeons in Ireland
• Dublin Institute of Technology
• Nui Galway
• Dublin City University
• University College Dublin
• University College Cork
• Trinity College Dublin
HOW TO STUDY IN IRELAND WITHOUT IELTS
• Search for your preferred universities in Ireland and the courses in Ireland you are interested in or you can email the above-mentioned Universities.
• Apply online for the colleges in Ireland without IELTS you have selected.
• The students are required to provide an official Declaration or Certificate Printed on Headed and Stamped Paper as Evidence that their Previous Education was in English Medium.
• TOEFL is not required. But If your previous Degree was taught in an English Medium University/College, IELTS is required. Those students who have completed their earlier Education at an English Language Educational Institution can apply without IELTS.
• The IELTS alternative is: English Proficiency Language Certificate