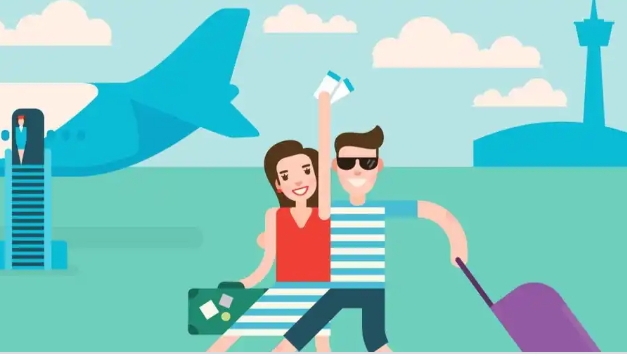 Total views: 34,314
With a population of roughly 19 million, Chile is a beautiful country in South America . Chile allows all foreign workers to apply for the Work Visa in order to work in Chile. This post contains requirements and procedure for Chile Work Visa Process 2023.
Do you know that 90% of all work visa applications were approved in 2022, as reported by the Chilean Ministry of Foreign Affairs? The Capital of Chile in Santiago. For you to work in Chile, you will need authorization to work.
To obtain a Chile work visa depends on your work duration. If you intend to work and live in Chile for one year, then you need a Chile Temporary Resident Visa. If your work is longer than one year, then you will require a Chile work visa, also referred to as (Visa Subject to a Contract). See more about the requirements and procedure for Chile Work Visa Process 2023 Chile work Visa below.
Details About Chile Work Visa Process 2023
Country Name: Chile
Capital: Santiago
Continent: South America
Visa Type: Work Visa
Who is Chile Work Visa for?
Every Foreign applicant coming to Chile for the purpose of work longer than 90 days needs to apply for the Chile Work Visa.
Types of Chile Work Visas
Temporary Resident Visa
Chile Work Visa
1) Chile Temporary Resident Visa
As a foreign worker, if you have found a Job in a Chilean company and you have a contract of one year, then you can apply for the Chile Temporary Resident Visa.
2) Chile Work Visa
But if you have a contract of longer than one year, then you can apply for the Chile work Visa.
Companies in Chile that Hire Foreign Workers
Some of the companies in Chile employ foreign applicants in prevalent sectors such as:
Agriculture: Agrosuper, Viña Cono Sur, SQM
Mining: Antofagasta Minerals, BHP, Codelco
Tourism: LATAM Airlines, Sky Airline, Hotelera Nacional
Services: Accenture, IBM, Deloitte
Finance: Banco Santander, Banco de Chile, Banco Estado
Authorized Employers in Chile
The Chilean government retains a list of approved employers on the website of the Ministry of Labor and Social Security, Chile (Ministerio del Trabajo y Previsión Social). Authorized employers are able to sponsor foreign workers for work visas. This means that they can help foreign workers to obtain the essential documentation to work legally in Chile.
Requirements for Chile Work Visa
A letter from the Chilean company that employed you.
A copy of the work contract, which will be translated into Spanish and signed by the hiring company. The signature must be authenticated by the Ministry of Foreign Affairs in Chile.
Copies of your educational degrees/diplomas or other relevant certificates for the job.
Passport Picture
Your Photo
Certificate of police clearance from your country
You must be at least 18 years old
Chile Work Visa Fee
The Chile Work Visa Fee ranges from $50 to $150. You only have to pay a fee after your application is approved. If denied, you do not need to pay.
Chile Work Visa Processing Time
It can take 15-20 days to process your Visa application for the Chile work visa.
Visa Duration
The Chile work visa will be valid for two years, and it can be renewed for another two years.
Apply for Chile Permanent Residency
If you have lived in Chile with a work visa for at least five years, you may be qualified for permanent residency. Chile's Passport is ranked 16th in the world and it permits one to Visit 174 Visa-Free destinations.
How to Apply
After securing a Job offer in Chile, the first step is to apply online for the Chile work Visa.
Visit here for Chile Work Visa website for Online application.
Then complete the online application form.
All other details regarding authorization to work, including booking an appointment is available here.
Also see the Chile Work Visa application Website here.