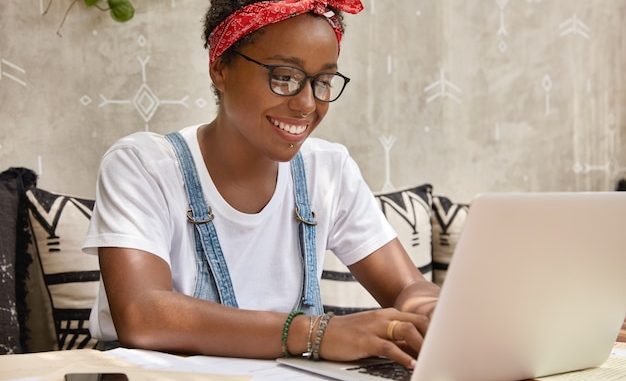 This post will show you tips on how to add an internship experience on a Resume or CV. There's something every employer hold in high regard. Most employers won't employ anyone without it. It is the work experience of a potential employee. In the Resume or CV, the employer always pay keen attention to it in detail.
It is one thing is to hire a professional who is highly sought-after who left his previous job because of low salaries and another to choose a mediocre worker who was laid off for negligence, breach of contract, or truancy.
That's why you need to go through this article on tips on how to add an internship experience on a Resume or CV. But first you may need to understand what an internship means.
Internship
In simple terms, employers often invite people to the company to teach the young specialist or someone interested in a field, all the knowledge of the profession. Of course, the law submits a limited list of cases in which a person can be registered at an enterprise, institution, or organization as an apprentice. At the same time, the relationship between the employer and the intern must be properly recorded.
What to Write in the Resume about the Internship
Work experience can tell a lot about an applicant, especially their personal and professional qualities. That is why it is essential not to tell lies while writing a CV.
Likewise, no one restricts the accentuating of the most favorable aspects and unwanted information. It should be mentioned but not focused on. You should know that a well-written paragraph with an indication of work experience will depend on if the candidate will be invited for a further, more explicit conversation or will have his Resume sent to the recycle garbage bin.
So you know that you have to present your qualities in the best way. You can get the services of good Resume or CV writers online if you cannot do it yourself.  
How Does an Internship Work?
Unlike a job, an internship otherwise called apprenticeship or externship is about learning, not about performing specific tasks. Thus, some of the time is spent on training. This strategy gives them first hand practical knowledge to reinforce the theoretical footing. Also, trainees or interns usually keep a diary in which they describe everything they learned, what they did, what results they achieved, and so on.
When to Add an Internship Experience to your Resume
If you're vigorously pursuing your career, you shouldn't have any questions about whether you need to add an internship to your resume. You know it is unavoidable. The following are the suitable conditions in which to add an internship to your Resume:
If you recently graduated from a university;
If you have little to no work experience;
If you have acquired skills or abilities from past internships in your possible field of work.
You can stop adding internships to your resume once you have acquired reasonable experience in your desired career. This will allow you to fill your professional CV with past skills and new accomplishments. Now let's see  how to write an internship in a resume correctly.
How to add Internship Experience on Your Resume
It is very vital to indicate the internship experience on a resume excellently. If the recruiter likes it, you may be hired. Now take note of these:
write the official name, company, location, and date of your internship;
list your responsibilities;
all accomplishments and successes should be listed, even minor ones.
If you are thinking of the order of describing internship information, go from general to particular. For instance, if it is the position of HR brand development manager, you should start with a description of the tasks required to make a strategic plan for brand building. Then you can describe the individual assignments, such as listing what changes have been positively executed.
When describing your activities and accomplishments, you need to focus on the needs. Proceed from the position you are applying for at the moment. To do this, carefully read the job descriptions that interest you and determine what from previous experience will help you get along with the job. Please remove unnecessary things so that the employers will not waste their attention on them.
If, while working for the company, you have been promoted or transferred to another position, remember to include that on your resume. Add it as a new point, including the relevant dates, job titles, new responsibilities, and achievements.
Conclusion
You now know how to add an internship experience to your resume. The right intensity and coherent and clear form of presentation will certainly make you stand out among other applicants and boost your chances of employment. Moreover, an internship gives you advantages, which should be described for the future employer.