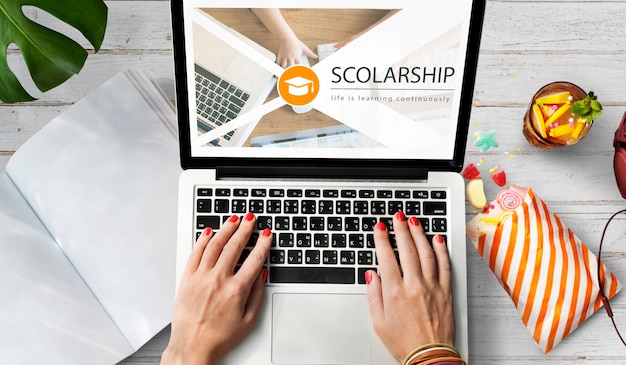 Total views: 8,858
Scholarships are beneficial and an alternative for those who cannot afford to pay the fees. There are a variety of scholarships to which you can apply to fund your education and fulfill your dreams. If you or your workplace can not fund the degree you seek, a scholarship may be the solution. That's why this article helps you with tips to prepare your scholarship application.
Annually, many institutions, companies, organizations and foundations give  scholarships worth billions of dollars. Sometimes, to get a scholarship, it is almost always necessary to write an application explaining what makes you the ideal candidate for the scholarship and why you want to get your education paid.
Often to win a scholarship, you have to submit a well-written scholarship application, and increase your chances of studying in your dream institution. Below are tips to prepare your scholarship application.
1. Survey the Criteria
Not doing a detailed survey about the scholarship you want to apply for is risky. It will help you know the basic criteria like IELTS or GRE scores, to meet. It's needless to spend time writing a scholarship application and not getting the admission.
Before you start writing a scholarship application, you should check which attachments are expected and the deadline. Also set a deadline for yourself a few days before the closing date to have time to proofread and process your scholarship application.
It is always better to customize your scholarship application instead of writing an application that you send to several organizations or foundations. This takes a little longer, but it's almost always worth it.
2. Define your Goals clearly
Before you start writing your scholarship application, you should consider why you want to apply for the scholarship. Make a goal board where you write down your goals and your ambitions.
When you start writing your scholarship application, it is crucial that you describe both why you apply for the scholarship and why you should be selected to get it. Try to see your scholarship application from the reader's viewpoint and be self-critical. While reading, ask yourself if you would have given yourself the scholarship.
It is also vital to show that you are committed and that your skills are worth to get paid for your education. Do not be too quiet, when it comes to a scholarship application, be confident and convince the person who reads your application that you are the perfect choice.
3. Use Recommendations or References
You can ask your employer, a teacher or another credible person to write a letter of recommendation that you attach to your application. The recommendation letter should include the name and phone number of the person who refers you so that the scholarship provider can contact him if they want to know more about you. When using references, it is very vital to inform the referee to be ready for any calls.
If you have certificates you think might improve your chance to get the scholarship, they should be attached. Examples of such certificates are diplomas, training, certificates that show your volunteer experience and extracurricular activities or certificates from past and present employers. Remember to always send copies and keep the original documents.
4. Ask a Friend to proofread your application
When you feel that your scholarship application is complete, you should let a someone credible to read it. It's easy to not be able to critically look at a text you've been working on for a long time. You need to ask for feedback both verbally and on your layout. Your scholarship application must be clear and not contain spelling mistakes. Even though many word processors have spell checking feature, they are not always reliable, so let someone you know look at your scholarship application before submitting it.
5. Do not Wait Until the Last Minute
Keep in mind that it takes time to write a scholarship application. It is better to start too early than late (compiling an application over a weekend is rarely good). Use a checklist to easily make sure you do not forget a document or attachment. Always save a copy of your scholarship application, it can act as a template when you apply for scholarships in the future.
Even if you have not gotten a scholarship, do not give up! There are always more genuine scholarships to online.