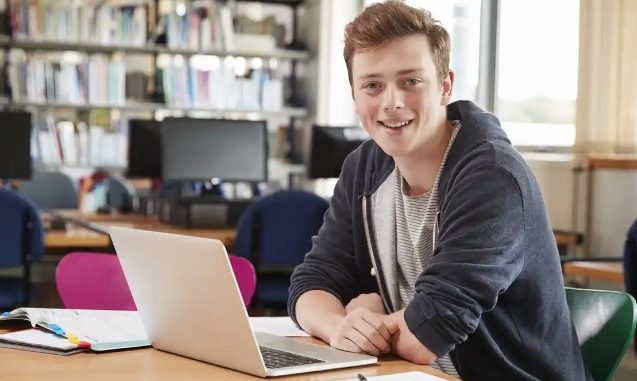 Total views: 33,690
As a leading Canadian University, the University of Saskatchewan offers undergraduate and graduate programs in over 150 fields of study. International students from all around the world can apply for the University of Saskatchewan Scholarship 2024.
Now, the applications can be submitted for the Winter term of January 2024. Both international and Canadian citizens can apply. Start your application today.
Consistently,  USask is ranked among the top universities in Canada with a beautiful campus and it is also affordable. Furthermore, Saskatchewan University offers a number of scholarships for international students. It has very basic English language requirements and IELTS can be exempted. See more details about the USask Scholarship 2024 given below.
Details About the University of Saskatchewan Scholarship 2024
Host Country: Canada
Host University: Saskatchewan
Term: Winter 2024
Degree Level: Bachelor, Masters, PhD
Deadline for Canadian: Dec 1st, 2023
Deadline for International: Sept 1st, 2023
About Saskatchewan University
The University of Sask is one of Canada's top medical/doctoral universities with a wide variety of human, animal, and plant studies all in one campus.
Saskatchewan Scholarships and Bursaries
A broad range of scholarship options are available for both international and Canadian students at https://students.usask.ca/money/scholarships.php
Available Programs
You can find the available programs at the University. Note that each program has its website which has further information on the application process, requirements, and application deadline.
You may check: https://grad.usask.ca/programs/find-a-program.php
English Language Requirements
If you are from English Speaking countries such as the UK, Australia, USA, Canada, New Zealand, and other countries, then you do not need an IELTS or TOEFL Test.
But If you are not from English Speaking Countries then you can Submit any one of the following:
IELTS Academic
Overall Band Score: 6.5
With minimum individual scores of:
Reading: 6
Listening: 6
Speaking: 6
Writing: 6
Internet-Based: 86
With minimum individual scores of:
Reading: 19
Listening: 19
Speaking: 19
Writing: 19
Overall score of 63
With minimum individual skills scores of:
Reading: 59
Listening: 59
Speaking: 59
Writing: 59
Overall score of 110:
With minimum individual scores of:
Literacy: 95
Conversation: 95
Comprehension: 95
Production: 95
Overall score of 176
CAEL
70
With minimum individual scores of:
Reading: 60
Listening: 60
Speaking: 60
Writing: 60
More information on English Language Proficiency for USask: https://admissions.usask.ca/requirements/english-language-proficiency.php#top
How to Apply
There are two methods:
Apply and do all the processes online yourself.
Apply through a recognized Agent at the University of Saskatchewan.
Applying through Agents at the University of Saskatchewan
The University has a list of officially recognized agents who can do all the processes for you. The list contains many agents from China, India, Pakistan, Bangladesh, Sri Lanka, Panama, Brazil, etc. To contact the agents that are in your home country. Visit: https://admissions.usask.ca/requirements/agents.php
Applying Online Yourself
If you want to apply online and want to complete the process then visit: https://www.usask.ca/admission/
You can check the Minimum admission requirements HERE.
To start an application please Visit: https://grad.usask.ca/admissions/how-to-apply.php