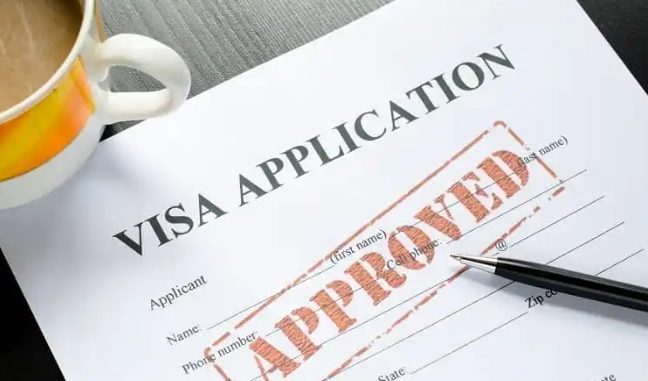 A Schengen visa is a short stay visa which authorizes its possessor to live in the Schengen area.
What is the Schengen area? The Schengen area covers 26 countries ("Schengen States") without border supervisions between them.

This type of visa is an authorisation handed out by a Schengen State for:
• a planned stay in the territory of the Schengen States of a period of no more than 90 days in any 180 days period ("short stay visa"),
• a transit through the international transit areas of airports of the Schengen States ("airport transit visa").

The countries in the Schengen area are: Austria, Belgium, the Czech Republic, Denmark, Estonia, Finland, France, Germany, Greece, Hungary, Iceland, Italy, Latvia, Liechtenstein, Lithuania, Luxembourg, Malta, the Netherlands, Norway, Poland, Portugal, Slovakia, Slovenia, Spain, Sweden and Switzerland.
VALIDITY PERIOD OF A SCHENGEN VISA
These are categorized into:
• Short stay (type C) Schengen visas, valid for 90 days; and
• Long stay (type D) visas which range from 6 months to 5 years.
Type C (short stays) – 90 days
This type permits you to travel within the Schengen Area for a maximum of 90 days (3 months) for the following reasons: family visit, tourism, internship, business, short educational programme, and carrying out a paid activity.

The type C Schengen visa is granted for single, double or multiple access, depending on your situation or reason for travelling. The validity of the Schengen visa is indicated on the visa attached to the traveller's passport. It depends on the reasons for your trip to the Schengen Area, your situation and whether or not you have respected your previous visas.
Type D (long stays) – 4 to 12 months
They are all legal between 4 and 12 months; there is no 90-day limit. The validity of the Schengen visa is the same as the authorized trip duration. Depending on the reason for travel and duration of stay, there are various kinds:
• Long-stay visa equal to a residency permit (VLS-TS). As it is valid for 4 to 12 months, this long-stay visa is for students, employees with a permanent contract, spouses of French citizens, or talent passports.
• The long-stay visa with obligation to "apply for a residence permit within 2 months upon arrival" applies to family members of citizens, independent or liberal professions, workers or family members of workers, retirees or spouses of retirees and artists.
• The working holiday visa is valid for 1 year.
• The school-going minor visa is valid for 11 months, and this type of Schengen visa concerns individuals under the age of 18 that will attend school for more than 3 months and whose parents live abroad.
• The temporary long-stay visa is valid for 4 to 6 months. It can be granted to visitors who wish to enrol in a short educational programme or work as an artist.
CONSEQUENCES OF OVERSTAYING A SCHENGEN VISA
Not leaving the Schengen Area at the end of the validity of your Schengen visa, means that you risk paying a fine and/or being identified upon exiting the country. This identification is not without consequences for your future trips to the Schengen Area.

Remember that a Schengen visa is not automatically approved of. The capable authorities of the Schengen country you are travelling to will examine your application and take note of the previous visas you have been granted and any overstays. If you do not adhere to instruction, you risk a rejection for your future Schengen visa applications.
EXTENSION OF A SCHENGEN VISA
To achieve this, you must apply with the eligible authorities before the end of the validity period of the visa and/or before the end of 90 days on site. Be careful, the competent authorities differ from one Schengen Area country to the other.

For your Schengen visa to be extended, you must assert a compelling reason that you could not have predicted when you collected your Schengen visa. The authorities will conclude if your compelling reason qualifies as an event that took place during your trip to the Schengen Area that prevents you from leaving or affect you personally. Such personal reasons can include:
• For professional reasons like unplanned events, the proof should be an employer letter.
• For medical reasons like illness and/or unplanned treatment that verifies that the patient cannot travel, the evidence would be a medical certificate from a hospital specifying the number of days requested.
• For family reasons like serious family events, it would be proof of relation, death certificate of the parent or medical certificate proving that the illness is severe and the applicant is needed or a medical certificate or document proving the accident, its effects and that the applicant is needed.