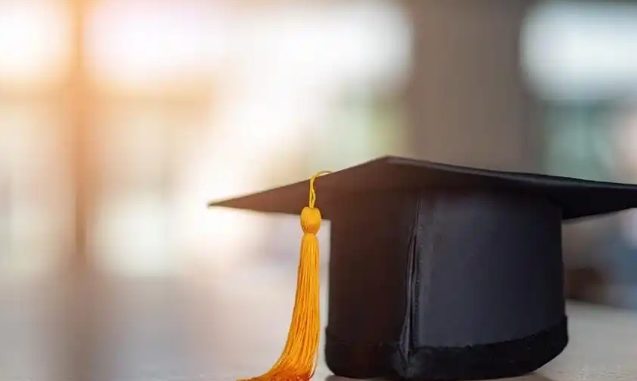 Total views: 2,053
In this article, you will understand why you need to get a scholarship and tips to apply for one. You will also know the different types of scholarships and how to search for them.
In recent times, it has been discovered during research that the cost of education prices have risen in just three decades, precisely between 1988 and 2017:
213% for public universities (average cost, nearly $10,000 per year)
129% for private colleges (average cost of nearly $35,000 per year)
In can feel like an uphill task for some middle and low-income families. So one of the promising ways to reduce the financial burden of college is to receive a scholarship, especially when it is fully funded. That is why you need to know everything there is about getting a scholarship.
Why do you think College Education is so Expensive?
It was recorded In 2021, that among about 20 million students enrolled in college in the United States, majority of them have to pay tuition, fees, room and board, books, and supplies, you can imagine how the costs add up. With such rising expenditures, it can be tough for many students to afford higher education.
So why do you think College Education is so expensive?
Between 1998 and 2008, college enrollment in for-profit institutions grew by roughly 225%. In the following years, more and more institutions have shifted to the for-profit model due to a need to make additional money.
As more institutions offer degrees, many popular schools across the US have had to compete harder for enrollments, spending, in some cases, 20% of their revenue on marketing to potential students.
The only way schools could recover these costs was by increasing students' tuition fees. That is one of many factors contributing to these rising costs, even in terms of buildings, staff, and technology upgrades.
This is why you need to consider a Scholarship
Education high prices do not need to turn you away from college, like for many students. According to BLS statistics, people with bachelor's degrees, on average, earn $525 more each week than those with a high school degree.
For financing a college education, scholarships provide students with money for tuition, fees, and other costs associated with higher education without having to take out loans or use family savings.
What You Need to Know About Scholarships
If you still have a few years before college, you have to use them to your advantage. Start by building an impressive resume with extracurricular activities and volunteer work that indicates your passions and interests.
Assuming you're not aiming for an athletic scholarship, you'll want to focus on academic credentials and leadership skills. While you don't necessarily have to have a 4.0 GPA or a perfect SAT score, you will want to challenge yourself and work hard for some high scores which will help you.
If you have trouble focusing or need math homework help, try to find help early on to improve your grades. Websites like 24HourAnswers can provide you with the homework help you need to improve your grades. You need to start researching about scholarships early.
How to Find Scholarships You are Eligible for
You can find scholarships that you are eligible for with the Internet, a most powerful tool.. Many scholarship websites help you quickly narrow down the scholarships for which you are eligible.
You can even visit our "scholarships" section and use the filters to find scholarships based on your interests and major. There are many scholarships available out there, including:
Community service scholarships: for students who are passionate about helping others and giving back to their communities.
Underrepresented student scholarships: which is aimed at helping minority groups and first-generation college students.
Merit-based scholarships: are based on academic achievements and extracurricular activities.
What You Need to Apply for a Scholarship
You should know that there are four main types of money options available to college applicants:
Federal grants (which are responsible for 47% of the total aid given)
Scholarships from schools (responsible for 35%)
Private scholarships (which are responsible for around 10%)
State grants (which account for 8%)
Each one of these has its unique requirements, for instance, federal grants may expect you to fill out the FAFSA form, while scholarships from a college may require you to submit an essay and other materials.
For private scholarships, requirements vary greatly depending on the organization giving them. That's why you need to read the eligibility requirements carefully and ensure you meet them when you are trying to apply.
How to Increase Your Chances of Getting a Scholarship
After knowing your eligibility status for a scholarship, you need to gather the materials you'll need to apply. You can begin by creating a master list of all the scholarships you plan on applying for, along with their deadlines and other requirements.
Coordinate your materials in a way that makes it easier to apply – make sure you have all the documents you need, such as motivation letters, transcripts and letters of recommendation.
Furthermore, you need to hone your writing skills. The four most important factors in college admissions are grades, curriculum strength, standardized test scores, and essays. The last item on the list can make or mar your application.
To master the essay writing portion of your application, you need to practice writing about different topics and review sample essays for insight.
You Can Now Start Working Towards Your Scholarship
It is never too early to start working toward getting a scholarship. Like earlier mentioned, ensure your grades are the best you can achieve, create an impressive resume or CV, research scholarships you're eligible for, and hone your writing skills.
While the application procedure can be discouraging, always remember it's worth the effort. With enough preparation and hard work, you'll get the scholarships you desire to fulfill your dreams.