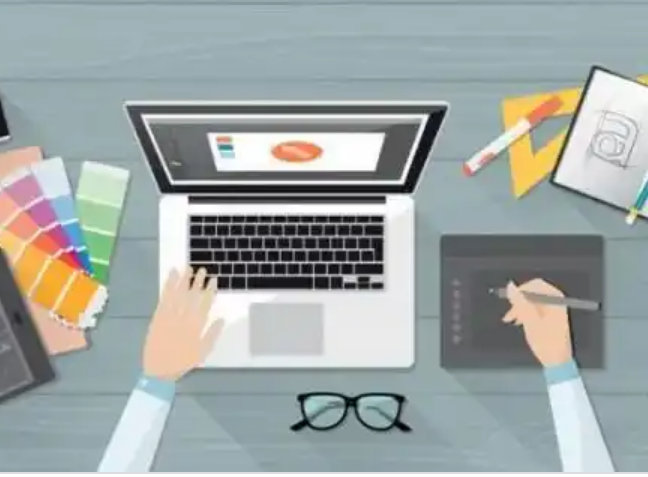 I'm here again. But this time, I want to address something important…
All your friends seem to be making so much difference, Chidinma has started making organic soap and she has a lot of followers patronising her. Hmm! What about Diana, she has opened a law firm and clients are flocking to her like ants to sugar. You're under so much pressure as you are reminded about your responsibilities.  All your friends and colleagues are  getting involved in big projects and impacting lives. The third quarter of the year has gone yet you can't find any significant achievement you've made. Or maybe you just need an extra source of income?
HAVE YOU HEARD OF FREELANCE JOBS?
I bet you have, just that you've not given much attention to it. The world is moving into the digital space. And most companies now hire people for remote jobs. What skills do you possess? What's your portfolio about? Are you still waiting for manna to fall from heaven? You need to take a stand now, don't you think?
Many opportunities are in the internet, you only have to search for them. Here are a list of skills you can develop on:
Writing
Are you like me who is passionate about writing? A day doesn't go by without you scribbling on your pocket diary or journal. There's a whole lot you can do with this talent.
As a writer, you can go into creative writing, script writing, ghostwriting, grant writing, copywriting, UX writing, blog writing, etc.
If you're worried about how to start, you can use your smartphone before you can afford a laptop.
If you have a design background and want to work on charts, web pages, printed materials and more, you can create these in your home office.
You should have a professional and/or academic background with graphic design and experience using design software like Adobe Photoshop and Illustrator.
You can provide a positive experience for customers through email, phone calls, or chat support, it doesn't always have to be in an office. This role is a little less flexible than some others as it's likely that you'll have to be at your computer or phone at a specified time. So you just need to set up an office space in your home in order to make this work.
In doing this, you'll be responsible for managing social media channels, gaining more followers, etc. As the online voice of the company, you'll need to be more engaging, set up incentives for improving the online presence of the company.
You can teach online, especially persons who have challenges with English and Mathematics. You can help students master their skills online. This solves the problem of location.
You can write computer software and code from anywhere as long as you have a laptop/computer and the Internet, so why not do it from home? The increase in tech companies means there is a lot of work available, and small business and individuals are always looking to create their own websites. There's no shortage of work for persons who are experienced in this.
Create designs for projects like books, magazines, cards, advertisements, posters, murals, and web graphics. It is less technical than graphic design and you can even work on funny projects.
Proof reading and editing
You can also proof read write ups for persons. When I discovered this, I was shocked at how I have been helping friends to do this, it was one of the easiest things I could do. I just had to continually brush up my language, sentence structure, etc. it's a skill people are ready to pay for, so what are you waiting for?
Learning new languages is one thing everyone should engage in. You don't know where you might need the knowledge. You can work as a translator for natives who aren't familiar with the English language. There are also jobs to translate books, movie scripts, articles, etc.
Virtual administrator
You can render administrative assistance to a company. You could also You will do tasks such as data entry, calendar management, replying to emails, creating or paying invoices, or taking phone calls for someone as a personal assistant. It's in high demand these days.
App developer
If you have the skills to create mobile apps, you can do it from home.
There are so many opportunities you can do remotely, you just have to use your interests to discover them. Another important thing you need to consider is having a portfolio. You know an intricate part of work or business is selling yourself. This way, people get to know you more and how you can contribute to the society.
This brings to mind someone who asked me what a portfolio is…
A portfolio is a compilation of materials that exemplifies your beliefs, skills, qualifications, education, training and experiences. It provides insight into your personality and work ethic. Most companies or potential employers ask to see your portfolio because they want to be acquainted with your previous works. This would help them decide if you can do the job or not.
So saying, why would you say you don't have a portfolio?
Tips to creating your portfolio
Compile examples of your work
Use only your best work
Use pictures
Include information about companies you've worked with
Be organized
Keep it simple
Now if you're yet to get any job online, below are sites where you can go:
Remotive.io
Justremote.com
Weworkremotely.com
Indeed.com
Jobspresso.com
Wfh.io
Dailyremote.com
Angel.co
Remoteleads.io
Workingnomads.co
Vizajobs.com
Flexjob.com
With these tips, you do not need to wait for an employment, just take the bull by the horns and create opportunities to live your dreams.