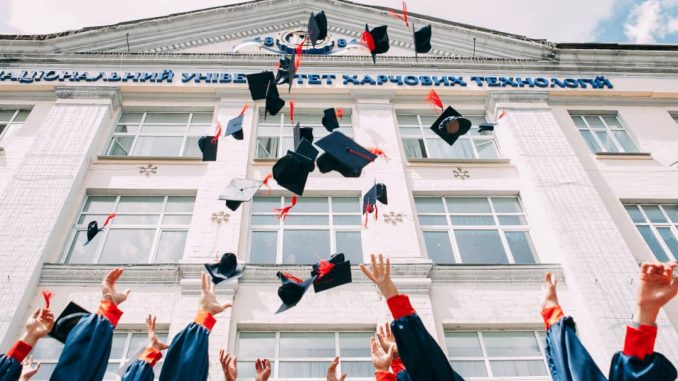 The Fully Funded Qatar University Scholarships 2023 is now available. It is a graduate Scholarship for Masters, Ph.D. Programs for international students at the National University of Qatar which is recognized as the 208th in the globe.

Qatar University is dedicated to giving high-quality education to its applicants. International students, after applying to Qatar University, and once they get an admission offer, can then apply for a student visa. The fully funded Qatar University scholarships 2023 will cover all the costs including flight tickets.

For this scholarship, it is not only International students that can apply; also Qatari Nationals. Qatar University is a University situated in Doha, Qatar. It is the only Government University in the country and ranks No.1.
WHY YOU SHOULD CONSIDER FULLY FUNDED QATAR UNIVERSITY SCHOLARSHIPS 2023
In Qatar, you can study without IELTS. There, you can even apply for English Proficiency Language Certificate, that's because Qatar is an Arab country. Even though Qatar University gives the largest range of academic programs comprising 47 Bachelors, 29 Masters, 20 Ph.D. programs, 09 Diplomas, and a Doctor of Pharmacy (PharmD), the scholarship is only open for graduate programs for the spring 2023 season.

This post will show you all you need to know about the scholarship and how to apply for it. If you are interested in studying in Qatar University, check out some more information below.
SCHOLARSHIP COVERAGE
If this scholarship interests you, check out the financial coverage below:
• Qatar University Scholarship (International Students)
Take note that International Students are only eligible for this "Qatar University Scholarship".
~ Exemption from Course tuition fees.
~ Provision of University accommodation.
~ Textbook fee exemption.
~ Annual round trip airfare ticket.
• Competitive Scholarships
~ Qatar University Scholarship (Internal Scholarships, External Scholarships)
~ H.H. the Emir of Qatar's Scholarships for Academic Excellence
~ Outstanding Performance Scholarship
• Non-Competitive Scholarships
~ GCC States Scholarships (Embassies)
~ GCC Qatari Certificate Scholarships
~ Children of Qatar University Employees
• Other Scholarships
~ College of Education Diploma Scholarships
~ Short Scholarships for the Arabic Program for Non-Native Program.
AVAILABLE FIELDS & MAJORS
In the fully funded Qatar University scholarships 2023, all academic fields are available for International Students. They are enumerated below:
• College of Arts and Sciences
• College of Business & Economics
• College of Education
• College of Engineering
• College of Law
• College of Medicine
• College of Pharmacy
• College of Sharia and Islamic Studies
• College of Health Sciences
QUALIFICATION CRITERIA
The following will make you eligible for the scholarship:
• International applicants from any country can apply.
• Applicants who have earned a Bachelor's or graduate degree from an accredited institution of higher education or recognized by the Ministry of Higher Education
• International Students and Qatar Residents are eligible.
• The requirements differ from Program to Program. You can check for further Admission requirements HERE.
DEADLINE
The last date to apply for the Qatar University Scholarships 2023 for International Students is 29th September 2022.
ADMISSION TIMELINE
• 28 August 2022: Open graduate online admission application and student visa application for new and international applicants
• 29 September 2022: Close graduate online admission application and student visa application and submit all required documents for international applicants.
~ Note that International students who did not apply for VISA (excluding GCC citizens) will not be considered.
• 17 November 2022: The deadline for new applicants and international students to submit all required documents including Official Transcripts and test scores.
• 27 December 2022: Admissions Department declares admission decisions for all the applicants,
• 29 January 2023: Classes begin, beginning of application for Defer Request
• 29 January 2023: First Day of Classes –Spring 2023
• 31 January 2023: Last day of deferred admission.
• 2 February 2023: Last day of add/drop period for all students.
HOW TO APPLY
• Visit the Website to read the Scholarship announcement (QU Scholarship Announcement)
• Then, you can check the step-by-step application process for the QU Graduate Scholarship 2023 (How to Apply). The Application link is given below.

VISIT HERE TO APPLY FOR FULLY FUNDED QATAR UNIVERSITY SCHOLARSHIPS 2023