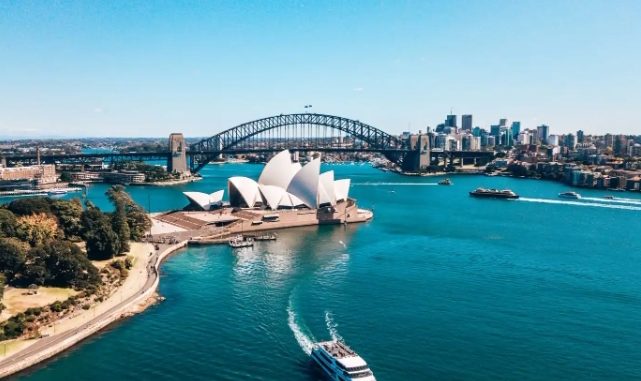 Conversations about relocating to Australia are becoming more prevalent. The country has become an attractive option for more and more people, especially international students who can work and study at the same time. In this article, we are going to enumerate the factors you should consider as you relocate to Australia.

Australia is being featured as one of the best countries to live in because of their many well-paid jobs, strong economy, modern lifestyle, and hospitality.

When people think of Australia, they see kangaroos, snakes, koalas, and clean air and water; whatever view you have, Australia has much more to offer than the usual expectations. The country provides many good opportunities.

Before relocating to Australia, consider the following:
WHAT YOU SHOULD KNOW ABOUT AUSTRALIA
• Free or Subsidized Health Care From Some of the World's Best Hospitals
The Medicare system (as it is called) in Australia gives access to a broad range of health care services, free medical care in public hospitals and lower expenses for prescription medicines.
Particular classes of visitors, all Australian citizens, and all eligible Australian residents can access these services after enrolling in Medicare.

For patients who are qualified Medicare in Australia covers:
~ Subsidized or free treatment by health professionals such as specialists, doctors, optometrists, and in certain conditions, other allied health practitioners such as dentists.
~ Free accommodation and treatment in a public hospital for public Medicare patients.
~ For private patients in a private or public hospital, 75 percent of the Medicare Schedule fee for procedures and services.
• International Recognition
Graduates from Australian schools are becoming highly sought after due to the remarkable international reputation of the Australian education system.
This system is carefully organized by the government in order to uphold the high standards of education associated with the country.
• Free or Subsidized Education
The Australian public education system also has a good reputation for its high quality of students and learning procedures. And they provide free or subsidized primary, secondary and tertiary education.

Note that academic results are not the only component that the Australian education system teaches; it is with similar emphasis on how students interact, learn, do in sports etc.

Even though English is the main language of instruction in the Australian education system, many schools offer programs in other languages and bilingual programs.
• Easy Communication
As earlier mentioned, Australians speak English. This makes it easy for most international students to understand and be understood. Regardless, the slang may take a little longer to ace!
If you're trying to keep up with conversation, make an effort to ask someone to explain the slang to you. You'll be amazed at the variations Australians have come up with.
• The Weather
Australia's temperate weather on most of the East coast is one of the reasons people have moved there. All four seasons can be found on the Australian east coast region, with the full experience of living through the blue skies of summer and spring as well as the coolness and crispness of winter and autumn respectively.

Nevertheless, because of its location in the Southern hemisphere, the seasons are inverted, where winter is experienced from July to August and Summer is From December to January.
• Easy Acquisition of The Student Visa
Are you looking to get a student visa, Australia offers a streamlined process for the Student Visa (subclass 500). This is the easiest means of going over there.
There are many prerequisites you will need to meet for your application to be endorsed, including being accepted into an educational institution and having the adequate financial ability. You will also be required to get a suitable level of health insurance for the duration of your stay.
• Pathway to Citizenship
All permanent residents can ultimately qualify to become an Australian citizen. A big advantage for relocating to this country is that Australia recognizes dual citizenship and that children born to permanent residents in Australia can apply for citizenship even if their parents don't yet qualify.
• Cost of Living
Living costs and tuition fees are relatively lower in Australia than they are in the United States and the United Kingdom. This alone factors as a reason people relocate to Australia.
It is so beautiful that International students can work part-time while they study, enabling them to counteract their living costs. There is also the possibility of scholarships, which helps to lower the cost of studying for international students.
• Food
Because of the vast migrant population across the country, you can enjoy very distinct food choices, from original Vietnamese to Italian and Chinese food, all being made with freshest ingredients farmed chiefly in Australia.
• Work
I mentioned that International students are enabled to work up to 20 hours per week while studying in Australia. This is true!
It is a tremendous opportunity for those who want to earn money to pay for their living expenditures during their stay, and for students who want to attain work experience in their field of interest while they study. Won't you consider relocating to Australia already?

Also, Australia offers a Temporary Graduate Visa (subclass 485) that authorizes some international students to stay in Australia and continue to work after they have graduated.
• Variety of Academic Courses
The original decision international students have to make when choosing a degree program is which school cares most about their needs and interests. Institutions in Australia give a large variety of courses and degrees, so international students can easily find the school and field that are right for them.

Students can select between universities, vocational education, and English language training. If needed, it is simple for students to move between one qualification level and from one institution to another.
Australia is currently among the most popular destination for relocation depending on your reasons for moving there.
What you decide on is important. Just get all the necessary information about the place by doing your research before relocating. Will this post make you consider relocating to Australia?