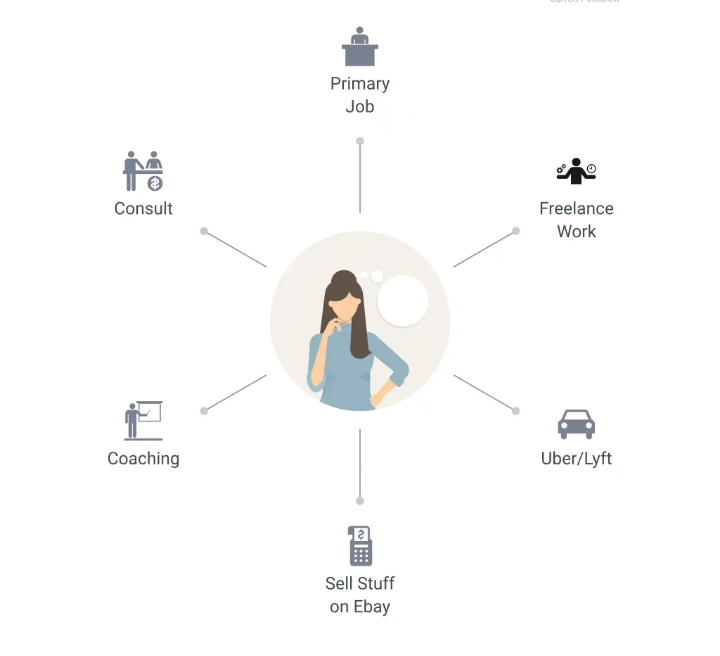 Total views: 593
In my previous post, I mentioned the relentless cycle of waiting for the next salary. You know how emotionally draining it can be.
I experienced this when I snagged my first job. The long wait for the end of the month seemed to last forever. Then when the money finally came, there were smiles on the faces of my colleagues. It was pretty obvious as everyone was in a good mood that day.
But just few days later, complaints were flying from every nook and cranny. And that's where budgeting comes to play. See previous post for details…
The purpose of this post as seen on the title above is to show you that you do not have to wait for that salary anymore. In fact, you might even be saving a huge lump or the whole of it.
You need to have an extra or multiple streams of income.
Someone is asking me why…please hang on.
Because…
Earning extra income would improve your life, you know. You can save money to invest in big projects. Even I, am not left out. I have so many financial goals that I can't afford to wait for the next paycheck. I'm sure you do too.
Also, there are times that a stream of income dries up. I'm sure you know that life must go on even when this happens. So you've got to pick up where you left off and move on with the other sources. Imagine you're only relying on that one stream that is no more… With the state of the economy today, I would say God forbid o.
Your job security, according to Robert Kiyosaki in his Cash flow Quadrant, won't be tied to one source. Your economic mindset will be limitless. Even entrepreneurs these days want to spread their horizon. Many opportunities both online and offline have been open for such purposes. I'll list out some below for your benefit.
Check out these multiple sources of income ideas…
Start a blog
Investment
Become a freelance writer
Afiliate marketing
Start a home-based business
Become a virtual assistant
Become an Uber driver, etc
BENEFITS OF HAVING MULTIPLE SOURCES OF INCOME
Financial stability increase over time
You already know that Rome isn't built in a day, so get to work! You can't become financially stable overnight so you have to work smart. Only then can you set out some funds for diversifying into making an extra income
2. You are free to use your talents or skills to generate income
You can take advantage of starting a side hustle with your writing skills or even braiding hair for clients for instance. Even when the money comes in trickles, remember it's a drop of water that fills a bucket overtime. No talent is a waste.
3. You scale faster towards your financial goals
Gradual working at these streams increases your chances of reaching your financial goals faster. I'm sure that you have projects that require a lot of finances. This is a key you must hold on to.
If you have been slacking in this regard, it's not too late. It's not how hard you work, it's how smart.
Does any of this make sense to you? Do indicate in the comment section.