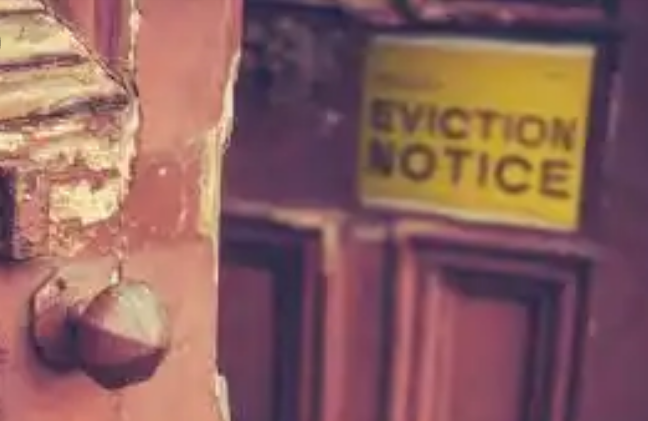 There's this gist I heard today, I'd love to share it with you. So here goes…

A friend of mine paid for a year's rent from November last year, only for him to discover that the landlord just recently sold the whole building. Now, he's been given notice to vacate the premises as the new owner has already begun renovations. How painful this is! Especially since my friend still has eight months to stay.
This is a solid grievance because he doesn't have an alternative accommodation and he obviously wasn't given sufficient notice to look for one. This begs some questions:
Shouldn't there be a Quit Notice served to the tenant?
Shouldn't there be a prior and formal notice to sell the house?
First of all, this type of tenancy is a term lease tenancy and tenants are supposed to be given notice. This is enshrined in the Recovery of Premises Law, which provides that a valid "Notice to Quit" (Quit Notice) of a landlord's intention to terminate/quit the tenancy of the tenant must be written and served on the tenant.

The law also provided durations for "Notice to Quit" for varying tenancies. It provides that a one (1) year or above tenancy will require at least a six (6) months notice.  Monthly tenancy requires one (1) month notice while a weekly notice requires one (1) week notice.

Note that by tenancy agreements the landlord and tenant can agree on a different duration for Notice to Quit. By the agreement of both parties a yearly tenancy for which the law provides a six (6) months "Notice to Quit" can be reduced to a week or a month notice.
Some tenants can even sign to a tenancy to be evicted without a "Notice to Quit". The law honours and respects the agreements of parties and will implement it to the last of letters.

If you learn about the sale of your rental property, and you still have a few months left, your new landlord will not be able to kick you out. He has to give you sufficient notice so that you can arrange for an alternative accommodation.
Then he should also compensate you for the months left if he wants you to vacate the building. This was the case in the above scenario.

If you are involved in such a situation, it is advised that you seek legal counsel so that you will know how to go about it. But concerning this topic, you have a right to prior and formal notice.
I hope you got value?
You can share experiences in the comment section