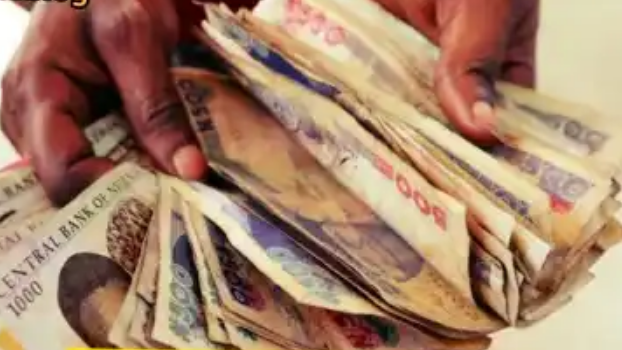 Growing up as a first child of the family, the principle of being responsible for yourself has been ingrained into my medulla. I've always been made to understand that I have to stand up for myself so that I can support the family. This is a culture in most families. Even if you're not a first child, as long as you're 21 years old and above, you need not be told what to do.
The rate of unemployment in the country is enough to make you sit up and say NO to mediocrity. Some youths give the excuse that they've graduated from school for a long while yet no job. If you are in this category, you need to stop waiting for white collar jobs, look for people who need your services. Now we arrive at the big question…
WHAT CAN YOU DO?
Yes! You need to look inward and figure out how you can meet the needs of people around you. For instance, while I was in Secondary School, I noticed that I could braid my hair by myself. I was helping my mom and sisters style theirs, even without learning it. So I developed my hair styling talent. Guess what?
I didn't just stop there. I understand how ladies are sometimes too busy to go to a saloon or beauty parlor, so I became a home service stylist. I didn't start with much. I just bought the very necessary equipment like comb, hair brush, lotion, hair cream, scissors, needle, thread, crotchet pin, hand hair dryer, etc. I only buy the attachments and weaves for making wigs when a customer has placed an order; and they usually do part payment so that I can purchase some of their needed items.
You see? I even started with less than 20k. I won't always be here. I have great plans to diversify my business.
So you need to ask yourself, what can you easily do without fumbling? Are you good in decoration? Writing? Barbing? Or does making sales come easily to you? It's time to develop your skill. Without further ado, I'll be listing some businesses you can start with as little as #20,000.
49 Businesses you can start with capital as low as N20, 000


Dry Cleaning/Laundry.
Making of peanuts
Manicure & Pedicure Specialist
General Cleaning – Homes and Offices.
Soap Production.
Barbing Salon.
Tailoring / Fashion Designing.
Greeting Cards Production.
Decoration.
Telephone Call Centre.
Recharge Cards Sales.
Internet Marketing.
Repairs of Handsets.
Production of hand wash
Production of Air Freshener.
Proof Reading & Editing or write ups
Graphic Art & Designing.
Cold Starch Production.
Car Soap Production.
Production of Deodorant.
Production of Disinfectant.
Ice Block Making.
Baking of Cakes.
Computer Operator/Tutor
Photography.
Event Planning & Management
Bead Making.
Making of Pop-Corn.
Frying and selling Plantain Chips.
Production and Sales of Potato Chips.
Business Name Registration.
Website Designing.
E-Books Publishing
Shoe Making/ Cobbler.
Freelance Marketing.
Advertising Agency.
Make – up Artist/ Beautician.
Music Training.
Real Estate Agency
Printing Services.
Home Teacher.
Cooking Training.
Juice Drink Production.
Painting.
Private Teaching.
Snacks Production.
Employment as a Nanny / Housemaid.
Being a Master of Ceremony.
Vendor (Newspapers/Magazines
These and many more businesses you can do to earn a living. If you haven't given this a thought, please do so now. Time and chance is waiting for you RIGHT NOW to decide how you want life to be for you.