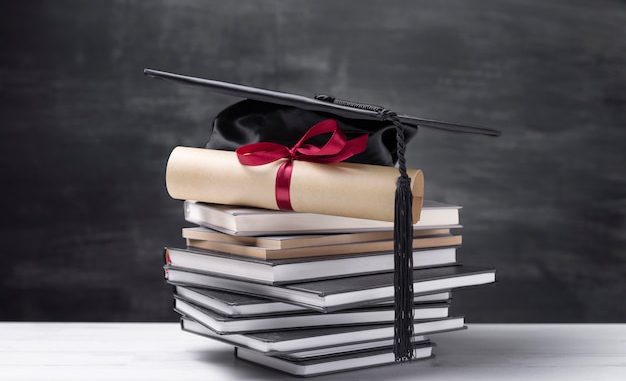 Here's another opportunity to study as an international student. The fully funded Falak Sufi Scholarship in New York 2023 is available.
In memory of Falak Sufi, the Falak Sufi Scholarship, established in 2010, is granted yearly to assist students from countries with a majority of Muslim population in South Asia who might not be able to obtain a graduate schooling in the United States.
In the fully funded Falak Sufi Scholarship in New York 2023, Masters/MPhil in Near Eastern Studies with Joint Tracks of Business or Museum Studies at New York University, USA is available in Fall 2023.
If you fall within the category mentioned above, the deadline for application for Fall 2023 admission is January 15, 2023. Applicants who have an Undergraduate degree are suitable for Falak Sufi Scholarship in Master Degree Programs.
Aspirants for the Master's program in Near Eastern Studies are qualified to apply, including applicants to the program's joint degree with Journalism, the concentration with Museum Studies, and the business track.
Scholarship Benefits
Applicants that are selected will get the following benefits from New York University.
Tuition fee coverage
Academic year stipend ($30,238 minimum)
Registration and Services fees for 2 years
Health insurance.
Course of Studies
Africana Studies
American Studies
Animal Studies
Anthropology
Atmosphere Ocean Science and Mathematics (apply through Mathematics)
Basic Medical Sciences (apply to Vilcek Institute of Graduate Biomedical Sciences)
Biology Biomedical Informatics (apply to Vilcek Institute of Graduate Biomedical Sciences)
Chemistry Cinema Studies (apply to Tisch School of the Arts)
Classics Comparative Literature
Computer Science
Creative Writing
Data Science
Digital Humanities and Social Science
East Asian Studies
Economics
English
Environmental Health Sciences
Ergonomics and Biomechanics
European and Mediterranean Studies
Fine Arts
French Literature, Thought, and Culture
French Studies
German
Hebrew and Judaic Studies
Historical and Sustainable Architecture
History
International Relations
Irish and Irish American Studies
Italian Studies
Journalism
Latin American and Caribbean Studies
Linguistics
Mathematics (except Mathematics in Finance)
Mathematics in Finance
Middle Eastern and Islamic Studies
Museum Studies
Music
Near Eastern Studies
Neural Science
Performance Studies (apply to Tisch School of the Arts)
Philosophy
Physics
Poetics and Theory
Politics
Psychology
Psychotherapy and Psychoanalysis, Postdoctoral Program
Religious Studies
Russian and Slavic Studies
Scientific Computing (apply through Mathematics)
Social and Cultural Analysis
Sociology
Spanish and Portuguese Languages and Literatures
Study of the Ancient WorldXE: Experimental Humanities & Social Engagement
Academic Courses of Study
How To Apply
Your application must include one (1) academic transcript, mark sheet, or final grades sheet (and certified English translation, if required) from each institution you attended.
Visit Here: https://gsas.nyu.edu/content/nyu-as/gsas/admissions/arc.html