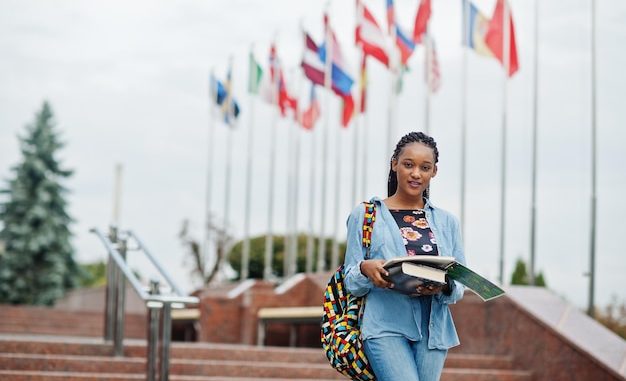 Total views: 20,200
We are offering a generous Masters scholarship for international students, to ensure that concerns about finance do not present a barrier to students from a selection of countries considering study at the University.
What is the Global Masters Scholarship?

With a value of £2,000 per scholarship, this award is available to all international students from a selection of countries who are seeking to study a taught Masters degree at Birmingham in the 2023/24 academic year. Eligible scholars who successfully meet the criteria will have this amount deducted from their total tuition fees owed.Close all sections
Who is eligible for a Global Masters Scholarship?
In order to be eligible, candidates must meet the following requirements. You must:
Have applied for, and receive an offer of admission for, a taught Masters degree at the University of Birmingham UK campus, to study in the 2023/24 academic year.
Be classed as 'domiciled' in one of the selected countries. Please see the list below.
Be classed by the University as an overseas fee payer for tuition fee purposes.
Start your studies at the University in September/ October 2023 on a full-time course delivered at the University's UK campus.
Are there any programmes not eligible?
If you decide to defer your programme start date to September 2024, you will no longer be eligible as the scholarship is only available for programmes starting in September 2023.
Students seeking to study on a course solely delivered as a 'distance learning' programme are not eligible for this scholarship.
Students applying for programmes in the Birmingham Business School are not eligible for this scholarship but are eligible for other separate MSc and MBA scholarships offered by the Business School.
Undergraduate programmes including the MBChB, MEng, MSci and MPharm undergraduate programmes are not eligible.
Postgraduate programmes including MPhil, MRes, MMus and MLit are not eligible. PGDip and PGCert programmes are also not eligible.
Students studying the University of Birmingham Dubai campus are not eligible for this scholarship.
Which are the eligible countries?
Bangladesh
Cameroon
Egypt
Gambia, The
Ghana
India
Iran
Kenya
Malaysia
Mexico
Nigeria
Pakistan
South Africa
Sri Lanka
Tanzania, United Republic of
Thailand
Turkey
Uganda
United Arab Emirates
Vietnam
Zambia
Zimbabwe
How to Apply
This scholarship will be automatically offered to applicants who meet the criteria outlined above.
To accept the scholarship, you will need to formally accept the offer you receive from the University's Admissions Office, by the deadline stated on your offer. You can do this via the postgraduate portal.
To fully secure the scholarship, you will also be required to pay the standard £2,000 (GBP) admissions deposit by the deadline set by the Admissions Office in your offer letter. (For the purposes of this scholarship selection process, your deposit must be paid by 31 August 23:59 UK time/ GMT+1).
Further information
If you have further questions about the scholarship, please consult our Frequently Asked Questions.
Terms and Conditions
Deadline
We recommend that you apply for your intended programme as soon as possible to ensure you meet the eligibility for this scholarship.
For information on how to apply to our postgraduate programmes, visit our guidance pages.
Once an offer for admissions is made, candidates must meet the deadlines set by the Admissions Office (and stated in their offer letter) to 'accept' their offer and pay a deposit – this will simultaneously secure both the place on the Masters degree programme and this scholarship.
To secure this scholarship candidates must have an unconditional offer, and have accepted this unconditional offer, by 31 August (23:59 UK time/ GMT+1). If candidates secure an unconditional offer after this, they will not be eligible for this scholarship.
Please be aware that the University reserves the right to cease the scholarship offer to new applicants at any time.
Awarding
Scholarships will be awarded based on the eligibility criteria outlined above and according to the application and admission process stated above. The University will make its best endeavours to input the scholarship details onto each student's CAS record for visa application purposes (this 'note' will be visible for the UKVI but not the student). The scholarship, applied as a discount to tuition fees, will be awarded/ applied upon enrolment of the successful candidate in September 2023.
Financial conditions
Please note that eligible students who successfully secure this scholarship must have sufficient funds to cover the full cost of living at the University of Birmingham (plus any visa/travel expenses associated with studying in the UK) and must also be able to pay the outstanding tuition fees that are not covered by the scholarship.
To secure this scholarship, candidates must have completed online registration and be 'Normally Registered' by 3 October (23:59 UK time/ GMT+1). If this is not the case, the university will withdraw the scholarship. Candidates must have also paid their net tuition fees for the first year by 1 November, or have set up a payment plan and paid their first instalment.
If you withdraw from your programme of study at the University this scholarship will also be fully withdrawn, and you will be required to pay your tuition fees. The date of your withdrawal (as reported to Taught Student Administration) and the type of programme will determine the amount of tuition fee that you will be charged.
Are there any other conditions to this scholarship?
In accepting and securing this scholarship, awardees are expected to support the University, to a reasonable extent, by providing profiles testimonials and engaging in ambassadorial activities if requested by the University.
Visit Official Webpage Click the Link below