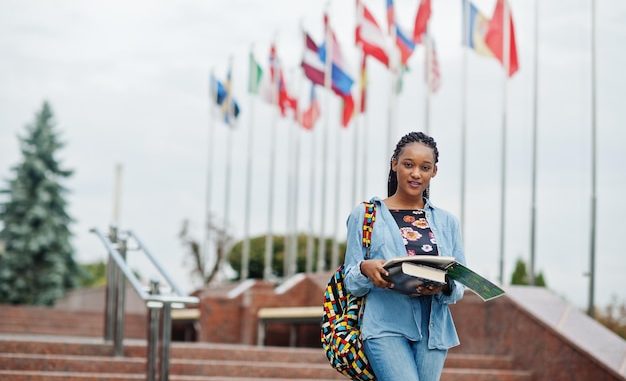 Total views: 72,350
To apply for a Visit Visa, Study Visa, Work Visa, or a Job in a Foreign country you will always need a Cover Letter. Hence, your need to learn how to draft a cover letter for Visa Application.
In case you are wondering, a Cover letter is an outline of your application for applying for anything. It shows your plan and the reason for your application. A cover letter is usually written by an applicant and it must be free of errors.
Its structure is a one-page document that introduces an applicant with the reasons. It should be clear, brief, and easy to read. Remember that your application is incomplete without a Cover letter.
You can easily draft a cover letter on Microsoft Word. The cover letter should state the title, applicant name, date, and purpose of the letter. You should also convert your Letter into PDF and then upload it.
Requirements in a Cover Letter for Visa Application
Write the name of the department or person to whom you are writing
The date is on the Left Top of the Page.
Title of the Cover letter.
Your Name.
Content of Cover letter
Regards.
Cover Letter for Tourist Visa
This is the simplest letter to be written by an applicant or an agent. In this letter, you will tell the Visa officer why you want to visit a specific country. You have to include the Plan of your trip, dates, your financial status, and how much money you are willing to spend on your trip.
Further, you have to state why your tourist Visa should be approved. You have to assuage them that you will come back to your home country.
You can say that you have a Job or business in your home country, or you have assets in your home country, you are a student and you will come back to the country. You can prove all this by uploading the documents separately.
Cover Letter for Business Visa
In this type of cover letter, you will tell the Visa officer about the kind of business you do, the purpose of your visit, and an introduction to your business.
You will also state your financial status and how long you are going to stay in that country. You can also tell them that you have booked flights, accommodation.
Cover Letter for Study Visa
The cover letter for Study Visa is to tell the visa officer why your student visa for a specific country should be approved.
Also, tell the visa officer about your studies, the name of the university to which you have got admission to, the financial resources, and who is going to fund your studies. You have to tell them all about the situation.
You also need to upload all the required documents related to your study Visa. The documents can differ by country where you are applying. You have to upload or take all the original study Documents.
Cover Letter for Work Visa
To apply for any Job such as a Visa Sponsorship Job in the USA, Canada, Europe, or any other country, the cover letter must state the nature of the Work, and the type of Job you have been offered.
The letter will also include the employer, the company name, salary offered. Primarily, you have to tell them in simple words what you are applying for and why they should give you a Visa.
Attach all the documents with your application and mention the names of the documents in your cover letter.
Hope this helped.