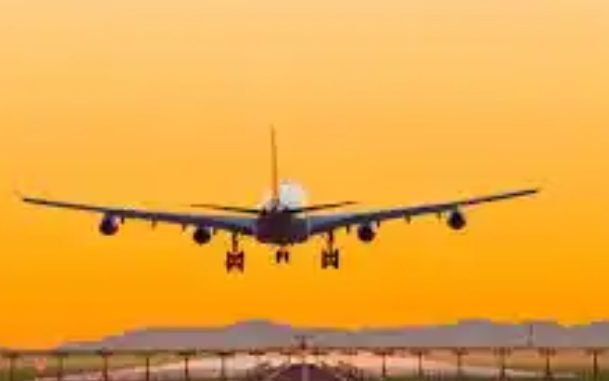 Total views: 576

China is a broad nation of diverse languages, and cultures. This makes it a phenomenal place to travel to, work, and explore for fun. Of course, If you plan on touring this incredible country, you'll need to do your research and prepare for your trip. This is very important for whenever you want to travel. The next critical thing you need to do is the reason for this article; getting the Chinese visa, and how you go about securing it.

You may be wondering if a visa is necessary to travel to China. Of course you need a visa for China based on the purpose of your trip. Clear right? Although there's an exception when you have the privilege of being exempted through one of China's visa-free policies. These visa-free policies include 24, 72, and 144-hour transit visas for those from the United States, but some terms apply, for example, joining through an approved port of entry.

There are other places you can also travel to visa-free for a certain number of days. For instance, Macau and Hong Kong when you visit via a tour group, which may also provide you a visa-free alternative for visiting China, although with a time constraint as well.

Other categories of visas for China include business, journalist, student, work, non-commercial, and even family reunion visas. You'll just have to determine which type fits your travel objectives the best.
HOW TO OBTAIN EITHER A TOURIST, WORK OR STUDENT VISA FOR CHINA
For any visa application to China, you'll need a valid passport, completed visa application form, and a passport-sized photo.

To get a tourist visa for China
The most prominent type of visa for China, the L or tourist visa, is generally the simplest to apply for. You'll need to provide the three standard items already mentioned (passport, application form, photo), an invitation letter from your host or travel documents (round-trip travel plus hotel booking), and proof of current residency. There may be additional requirements depending on if you've traveled to China before, are not a US citizen, or are a minor.

You'll be submitting your application, supporting documents, and processing/service fees to the Visa office at the Chinese consulate, or China Visa Application Service Center (CVASC).
Most times, it takes 4-5 business days to process, although periods differ, so you've got to prepare. Keep in mind you won't want to apply too early, as the visa is only valid for 90/180 days depending on whether it's for single or double entry.
To get a work visa for China
It is simple to acquire a work visa for China, although a little more preparation is needed. The China work visa type Z is single-entry and available to those who have obtained a job offer from a Chinese company, or family members of that person. Legal for 3 months, you'll need to apply for a residence permit within 30 days, and this residency permit will specify how long you are able to stay.

Business visa type F is for those visiting on behalf of their employer, for non-business reasons like conferences, scientific research, or cultural exchange, while business visa type M is accessible for those involved in trade or commercial purposes while in the country.

As earlier said, generally, you'll need the standard passport, application form, and photos, and in addition, either a letter from your employer (make sure your employer includes all necessary details) or a work permit if being hired by a Chinese company. If you work for an NGO, religious organization, or the media, a personal statement may also be needed.
To get a student visa for China
Going to school abroad is fascinating, but also tough! Getting a student visa should be at the apex of your to-do list, but it doesn't need to be an another reason to stress yourself.

You'll need the following documents: valid passport, application form, photos, admission notice from your school or university, and JW201 form (for X1 short-term visa applications) or JW202 form (for X2 long-term visa applications) in order to apply for the student visa to China (X1 = less than 180 days, X2 = more than 180 days),

You can submit your student visa application in person at the Chinese embassy or consulate, or give a friend/family member/agency to do so for you. While the Chinese consulate may not accept mailed-in applications, the earlier-mentioned CVASC centers may accept this type of submission or allow you to make an appointment to come in and submit in person. After which you'll likely get feedback about your visa within 4 business days.

Please note that you cannot work while on a China student visa.
Student visas have similar fees as other types of visas, and X1 visa holders should apply for a temporary residence permit within 30 days of arrival.
You may be wondering how long it will take to get a visa to China…
The processing time for a visa to China is roughly 4 business days, but you're advised to allow a little more time to make sure all of your mandated documents are accurate. Due to the time the process may take to evaluate what you'll need, compile and arrange it, find a consulate, embassy, or CVASC near you, and submit everything, there's also a rush/express visa application, which usually takes 1-2 business days to process, but this comes with a bigger price tag.
Generally, a friend, family member, or agency can even submit your application for you if needed; what is really vital is the accuracy of your application and the supporting documentation you submit. So you have to be detailed for It is essential that y our documents are verified and accurate.

you've done your research and secured legal entry, you can be sure to gain entry into China.