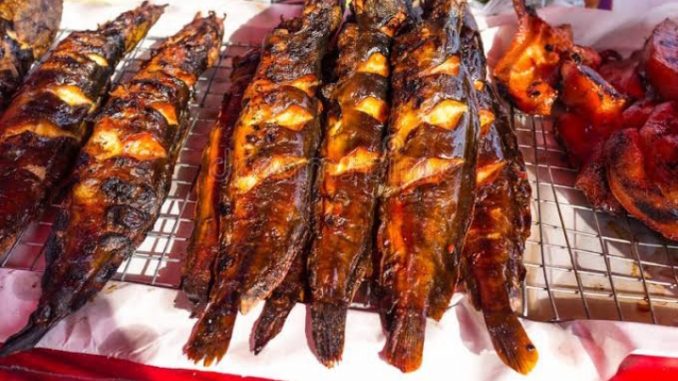 I caught this inspiration from my sister, her enthusiasm about the business is out of this world; and I thought it would benefit you especially if you've got the passion for it. If you've been interested and you want to start your own small barbecue business, be sure to plan thoroughly so the business doesn't hit the rocks.
A good business plan, careful spending, and a marketing strategy that keeps you in the spotlight of your customers will make you successful in it.

What to do?
Choosing a Delivery Method
Again, it was my sister who said, "no need to enter smoke, we will deliver to your doorstep". Now, that's her delivery strategy. Barbecue, by its very nature, gives you a lot of options for offering your food to your clients. You can open a conventional storefront eatery, but you are not confined to serving in one place. Many people who are engaging in this barbecue business work using these additional venues:

• At events out of a food truck;
• In open space or a vacant lot using a grill; and
• At someone else's site, catering for wedding receptions, other private parties, ceremonies, or corporate functions.
Your work equipment performing plan will vary depending on how you prefer to serve your food.
But when it comes to your delivery method, you have to think through all your costs, including equipment needs, fees, and staffing. You have to create a full business plan upfront to keep you in line as you open your business. This takes us to…
Writing a Business Plan
Clearly defining your business category and knowing specifically what your strategy of service entails, both on what it will cost you and legally speaking, is paramount. If you are planning to operate on the weekends only out of a vacant spot in front of your house, you might get by with a single portable grill and simple packaging. But If you wish to serve a larger order of barbecue and sides like chips, salad, drinks, etc, at parties or festivals, a larger food truck or space will be essential to hold more volume.
Your business plan should include details, which includes:
• Menu items, including entrees and sides like different kinds of chips, salad, etc.
• A budget, including equipment prices, food ingredients, and supplies
• Available financing or options for acquiring startup funds
• Location options and associated rental or permit costs
• Operating licenses and food-service regulations and fees
• Staffing needs
• Trade strategy
• Shop For keeping Equipment and Supplies

You'll also need to check the price of all the tools necessary to cook and serve your barbecue, grills, refrigeration, storage, serving utensils, and paper products and these should all be included in your projections. You may be able to find some used equipment to get started or start with smaller ones until you establish your business.
If you will be doing catering, you might be able to prepare food at home or perhaps rent space at a nearby food stand. However you want it, you will need to invest in extra serving equipment to transfer and keep food warm.
If the festival course is in your plans, a food truck or larger trailer will include a much bigger investment. Don't forget to shop around for a fish or meat supplier who can provide high-quality ones at a good price.
Business Registration and Certifications
In starting a food business you will need to register your business legally. Check with the regulations in your area. Also, check with your state and local governments concerning food licensing and serving requirements.

Most food operators need to have some kind of food-handling safety training and certification. Business insurance is also a must-have to protect yourself financially.
Hire Good Employees
No matter which model you choose, you may not be able to do it all alone. You'll need to hire extra help, probably both to work the grills and take orders. Make sure that your employees can provide excellent customer service because a food business's success also depends on the customer's overall experience and not just the taste of the food.
Advertise Your Grand Opening
If you are opening your business in a fixed location, advertise your grand opening on social media, in newspapers, and with a storefront banner. Offer specials that underline some of your best items or give out free samples to get people hooked on your great dishes. Give discount prices for return visits or flyers that advertise your catering or takeout services.

If you are planning on operating out of a food truck, you have to plan months to get on the schedule as a participating food vendor. Use your community connections, online platforms, and word of mouth to spread awareness of your business.
I hope this article gave you some direction on how to start a small barbecue business?
Please let me know in the comment section.