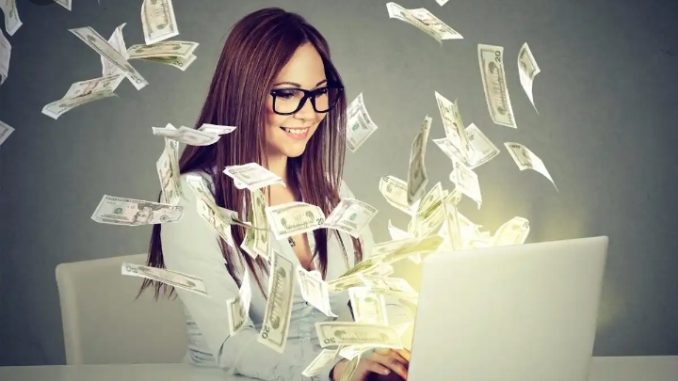 Yes, you read right. You can still make that money today, you know. You know why I am so certain of this? There's a value you have that people can pay some good money for.
Now I'm going to mention some of those values in the form of business idea. They are:

• Become a Tutor
• Start a blog
• Become a Ghostwriter
• Work as a virtual assistant
• Learn ventilation and make wigs
• Register as an Uber driver
• Transcribe audio into writing
• Transcribe writing into audio recording
• Write an ebook and sell it on Amazon
• Sell your stuff
• Affiliate Marketing
• Register with Upwork or Fiverr to sell your skills
• Buy and sell domain names
• Become a babysitter
• Become a Translator
• Make and sell handmade crafts
• Start your Youtube channel
• Get paid to take surveys
• Invest your savings
• Design a website
• Become a fashion designer
• Open a laundry service
• Prepare street foods for sale
• Start a restaurant business
• Become a social media marketer
• Become a real estate agent
• Create an app
• Become a content developer
• Write and launch your book
• Start an event planning service
• Become a freelance proofreader
• Monetize your copywriting skills
• Consult for startups and small businesses
• Start graphics designing
• Refurbish your old items and place them on auction
• Become a personal trainer
• Do jobs for people
• Start your podcast
• Create an online course
• Make and sell cards during festive seasons
• Open a cyber cafe business
• Open a grocery store
• Make snacks for sale
• Start a recharge card business
• Sell drinks on wholesale or retail
• Start a cosmetic business
• Build a house and place it on rent
check out Erasmus Mundus Scholarship in Europe, Subscribe to our YouTube Channel
Are you finding it difficult to choose which business to startup? Then you need to read this article.

Making money from these business ideas are subject to some factors which are stated in the above link.
I hope you can finally get a business idea to work on. In my next article on money-making, I'll be giving you tips on how much you need to start up one of those businesses mentioned on the list above.
Would you like to see it? Then watch out for the article.