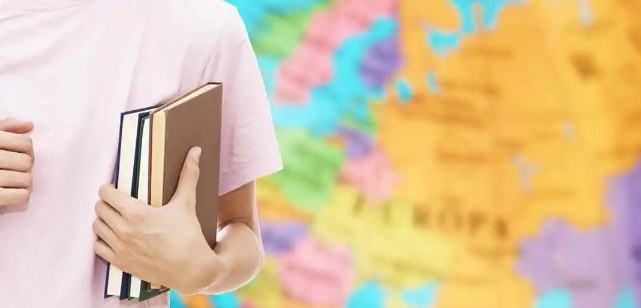 Total views: 573

It is becoming known that studying abroad is one of the most valuable experiences for a college student. This gives the students the opportunity to study in a different nation and take in the attraction and civilization of a new place. So here are some of the advantages of studying abroad:
• EDUCATION
Consider studying abroad for the prospect of experiencing different methods of education. By enrolling in a study abroad program, you'll see an aspect of your field that you may not have known at home.

You should know that engaging yourself in the education system of your host country is a great way to experience and understand the people and their culture. Education is the center of any study abroad trip—it is, a study abroad after all. Also, choosing the right school is a very significant factor.
• CAREER OPPORTUNITIES
When you are done with your study abroad program and return home, you will return with a new standpoint on culture, language skills, a great education, and an eagerness to learn. All these are very striking to future employers.

Many students often find that they love their host country so much that they decide to get a job there. If you can relate to this, you will discover that a local education will be very important when searching for a potential job in that country.
• SHARPEN YOUR LANGUAGE SKILLS
The likelihood of having an issue with traveling to a new place is there because of their language. If you're planning on studying abroad, one of the major attractions is the opportunity to study a foreign language.
The opportunity to of studying abroad grants you helps you to completely submerge yourself in a new language, and there is no better way to learn than to dive right in.

In addition to the substantial language practice you will get just in day to day life, your host university will likely offer language courses to provide you with a more formal education. Immerse yourself in a new culture and go beyond a purely academic experience.

• FIND NEW INTERESTS
Studying in a different state gives many new activities and interests that you may never have found out if you'd stayed at home. You might learn that you have a hidden talent for hiking, water sports, snow skiing, golf, or various other new sports you may never have tried back home.

You'll also have the chance to unearth other new and exciting forms of entertainment like plays, opera, movies, dancing, nightclubs, or concerts.
• DISCOVER THE WORLD
By studying abroad, you will experience a brand-new country with incredible new outlooks, customs, and activities. The benefits of studying abroad include the opportunity to see new terrains, natural wonders, museums, and landmarks of your host nation.
In addition, when you're abroad, you won't be limited to traveling in just the nation in which you are studying – you can see neighboring countries as well! For example, if you study in France, you'll have the option to travel through various parts of Europe including London , Barcelona , and Rome.
• MAKE NEW FRIENDS
One of the greatest advantages of studying abroad is the opportunity to meet new friends from varied backgrounds. While studying abroad, you will attend school and live with students from your host country. This gives you the opportunity to really get to know and create lasting relationships with your fellow students.
After the study abroad program ends, make an effort to stay in contact with your international friends. In addition to rewarding personal relationships, these friends can also be important networking tools later down the road.
• PERSONAL DEVELOPMENT
A benefit to studying abroad is the opportunity to discover yourself while gaining an understanding of a different culture. Being in a new place by yourself can be overwhelming at times, and it tests your ability to adapt to diverse situations while being able to problem-solve.