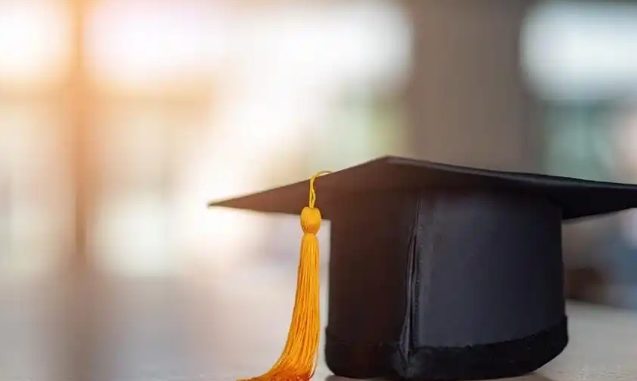 One very crucial question that has been constantly asked, is "Can we Study Abroad without IELTS or TOEFL"? The answer is YES. You can go to other countries to study without taking IELTS/ & TOEFL exams. That's why this post is here to show you countries you can study abroad without IELTS/TOEFEL.
It is true that some Fully Funded Scholarships require IELTS score but we have compiled some information on how you can apply for a Scholarship without IELTS Exam. Here you will find a lot of Universities in  European countries you can study abroad without IELTS/TOEFL.
Applicants from any country can apply for European Universities admission. Below is the list of countries you can study abroad without IELTS/TOEFEL.
List Of Countries You Can Study Abroad Without IELTS or TOEFL
First of all, What is English Proficiency Certificate? You can get it from your university free or depending on the system they operate in, they may charge you for it.
So this letter proves that you have good English Speaking skills because you have done your previous degree in English and you are enough able to write, listen, and speak English. So this letter is used instead of TOEFL & IELTS in many Universities. Also If you are interested to study in UK and
List of that Countries where IELTS & TOEFL is not required
These are some universities in these countries where you don't need the IELTS/ TOEFL Exam. Please note that not all the Universities in these countries do not require IELTS/ TOEFL.
Norway
China
Korea
Taiwan
Hong Kong
Japan
Malaysia
Australia
Canada
USA
Germany
Study Without IELTS In Canada
Canada is considered the best place for study among international students. There are a few universities that don't require IELTS & TOEFL Exam, they are:
University of Winnipeg
University of Regina
Memorial University
Concordia University
Brock University
Carleton University
Also, Check Canadian Government Scholarships 2022 | Fully Funded
Study Without IELTS in Australia
The University of Queensland (If you have a previous degree is in English)
The University of Adelaide (they accept Proficiency Certificate only before starting the classes)
The University of New South Wales
Macquarie University (they also accept Proficiency Certificate only before starting the classes)
Bond University (This university offer many alternative tests instead of IELTS & TOEFL Exam)
Swinburne University of Technology
The University of South Australia
The University of Southern Queensland
List of Universities in France Without IELTS
ESGCI, Paris
ESLSCA Business School
IESA International
INSEEC Business School
ISC Paris
NEOMA Business School
Paris School of Business
SKEMA Business School
Toulouse Business School
American Business School, Paris
EBS Paris
EPITA Graduate School of Computer Science
ESAIP School of Engineers
ESC Rennes School of Business, France
List of Universities in USA Without IELTS
There are some universities in USA who don't do care about English Proficiency but you have to fulfill their other requirements.
University of Iowa
University of Arkansas
University of Dayton
University of Delaware
University of New Orleans
University of Colorado
California State University
Drexel University
State University of New York
List of Universities in UK Without IELTS 
Northumbria University.
Robert Gordon University.
The University of Bolton.
University of Northampton.
University of Plymouth.
Sheffield Hallam University.
University of Warwick.
University of Basel.
Birmingham City University.
University of Bristol.
Audencia Nantes School of Management.
Riga Technical University.
University of Geneva.
London South-bank University.
Portsmouth University.
University of Greenwich.
University of Central Lancashire.
Aston University, Birmingham.
Swansea University.
List of Universities in Germany Without IELTS
Germany is Tuition Fee Free University Place in World. Students don't need to pay any Fees either they are German residents or international students.
Study in China, Japan, Korea, Taiwan & Malaysia Country Without IELTS
About 85% of Universities in CHINA, JAPAN, KOREA, TAIWAN & MALAYSIA never require IELTS & TOEFL Exam in their admission prerequisites. These countries provide more fully funded scholarships for international students as compared to other countries in the world.
So there are more chances of study abroad scholarship in these countries without spending much money on the exam.
University in Norway Without IELTS
They have only one university which is the University of Oslo. They require IELTS from South African students. But Oslo University may be asked from other national students for IELTS.