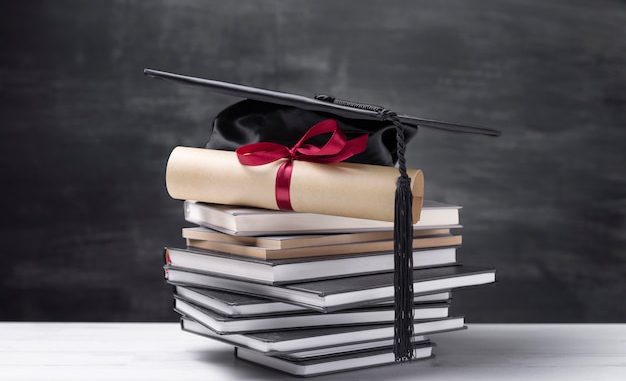 The fully funded Queen Elizabeth Commonwealth Scholarships 2023 is available for international students. Especially students who want to innovate their communities.
Fully funded Queen Elizabeth Commonwealth scholarships 2023 offers you a life-changing opportunity to experience a new country, become acquainted with their culture and build an international network.
So saying, it is a unique opportunity for students to acquire their Master's Degree in two years and in a Commonwealth country. Also, this Scholarship duration depends on your preferred Course of study but most Course duration would be from 12 to 24 Months.
Included in the awards or allowances is a fully-funded tuition fee. There is no application fee requirement for this scholarship.
The scholarship deadline is January 10, 2023 so you have till then to apply.
See more information about the fully funded Queen Elizabeth Commonwealth Scholarships 2023 below.
Scholarship Benefits
The following are benefits which apply to this scholarship: 
tuition fee waiver
Living expenses.
Return tickets.
An arrival allowance
A research grant
The scholars will receive airfare from their home country to the UK and return. 
Tuition and examination fees.
Living allowance/stipend worth GBP 1084 per month and GBP 1330 for students in London metropolitan area.   
A wide range of academic fields are available.  
Host Country
Bangladesh
University of Dhaka
View courses
Contact: oia@du.ac.bd
Apply now
Eswatini
University of Eswatini (UNESWA)
Contact: bodlamini@uniswa.sz
Apply now
Ghana
Kwame Nkrumah University of Science and Technology, Kumasi (KNUST)
University entry requirements
Refer to the KNUST University website.
Contact: admissions@knust.edu.gh
Apply now
Jamaica
The University of the West Indies
Contact: sgsr@uwimona.edu.jm
Apply now
Malaysia
Universiti Putra Malaysia
View courses
Contact: pg_admission@upm.edu.my
Apply now
University of Malaya
View courses
Refer to the University of Malaya website 
Contact: study@um.edu.my
Apply now
Mauritius
University of Mauritius
Contact: h.jugoo@uom.ac.mu
Apply now
Pakistan
COMSATS University Islamabad
Contact: kmasood@comsats.edu.pk
Apply now
Tanzania
The State University of Zanzibar
Contact: abdalla.ibrahim@suza.ac.tz
Apply now
Uganda
Makerere University
Refer to the Makerere University website
Contact: drgtmak@gmail.com 
Apply now
 Eligibility Criteria
The Citizens of Commonwealth Countries except South Africa are qualified to apply for this Scholarship. Other requirements include:
You must be a citizen of (or hold refugee status in) a Commonwealth country
You Must hold a bachelor's Degree.
There is no upper age limit.
Required Documents
Make sure that you have the following documentation to upload to your application:
High school certificate
Undergraduate transcript (and graduation certificate)
Two reference Letter
Scan of passport or national ID card
Proof of English language ability if English is not your first language
How to apply
A person must have an account on this site https://crm.acu.ac.uk/ssp/register to get to know about admission requirements and application forms etc. Applications received after the closing date will not be considered.