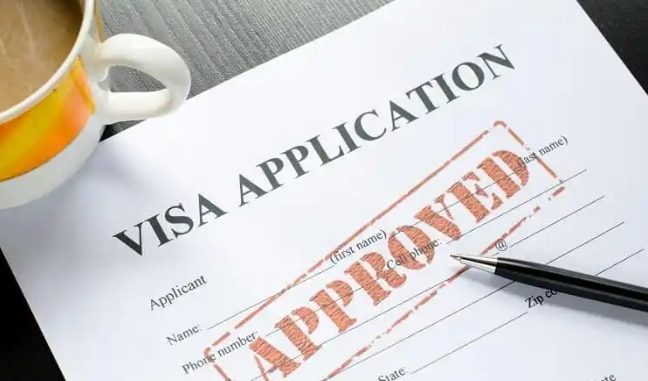 Total views: 55,609
Did you know that the Italian work Visa is on an annual quota system? For the Year 2023 about 82,705 work permits will be issued to all Non-EU Nationals. Usually, this number of Italian Work Visas is set by the Italian Government. It includes all types of Italy work permits. If you want to get an Italian work permit in 2023, see how to get an Italian Work Permit in 2023.
The applications for the Work Visa will last till 31st Dec 2023. This is called a Decreto Flussi. The Italian Work Visa falls under a Long Stay work Visa known as National D Visa. Please note that the Italian work Visa easily permits employees to enter the country. For what to do after then and how to apply for the Italy Work Visa, see details below.
Note that EU Nationals do not need a Work Visa for Italy.
What is National Visa (Visa D) for Italy?
If you have a stay in Italy for longer than 90 days then you will apply for the National D Visa. The National D Visa sponsors the following:
Most common types of Work
Seasonal work (for work related to agriculture or tourism).
Salaried employment visa – the employer sponsors your visa.
Long-term seasonal work (you can stay and work on seasonal activities for two years).
Authorization to Work (Nulla Osta al lavoro)
It is your Italian employer who will apply for the Nulla Osta document at their province's (Preffetura's) Immigration Office (Sportello Unico d'Immigrazione – SUI)..You will then upload the above document with your Visa application.
Apply for the Residence permit in Italy
Once you receive your Italy Visa you can travel to Italy. Within 8 days of arriving in Italy, you have to apply for a Residence permit.
How to Apply for the Italy National D Visa
If you are from a Non-EU national country, you need a Job offer from Italy to apply for the Italy Work Visa.
Normally the Job offer must be from an Italian Employer. It can be a seasonal Job or non-seasonal.
After the Job offer your employer will get Authorization to Work.
After that you can apply for the Italian Visa and fill the Italy work visa application form.
Apply for an Italy Work Visa at the Italian Representation in your home country.
Italian Representation means the Embassy of the Italy in your home country.
In many countries VFS Global oversees the Italy Visas.
Required Documents for the Italy Work Visa
A copy of your signed work contract with the employer
Job offer from the employer.
The original and a copy of your Nulla Osta. (Work Authroization)
Completed Italian Long-Stay Visa Application form. You can get this from the VFS Global or Italian Ministry of Foreign Affair website.
Passport with at least two blank pages
Passport pictures
Proof of accommodation in Italy.
Proof of sufficient financial means.
Proof of paid visa fee.
Diplomas/other certificates.
When to Apply for the Italy Work Visa
Your employer will tell you when to apply. This is because the employer also needs to submit some documents and you both need to wait for the Work Permit (Work Authorization).
The Italian Government also notifies the Italian representation in your country (such as an Italian embassy or consulate), in which you will apply for a work visa.
Duration of Visa
Originally, the Visa is issued for two years. Then renewable to five years. After that you can apply for the EU Blue Card as well. With an EU Card you can work in any EU Country.
Payments Associated with the Italian Work Visa
Visa cost: €116.
Residence Permit Cost:
€40 for stays between 3 and 12 months
€50 for stays between 12 and 24 months
€100 for long-term residence permits
Related Post:
Fully Funded University of Milan DSU Scholarship in Italy 2023