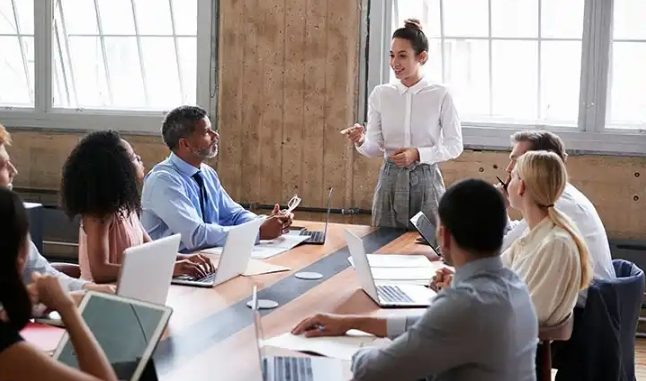 The destructive effects of hard times are still being felt on small businesses around the globe. With huge losses in traffic and sales, a lot of businesses are getting waxed. Keeping your business afloat will require you to continue adjusting your budget.

Contrary to popular belief, using the same marketing strategy is the last thing you want to continue doing right now. Instead, you need to set diverse approaches to the way you market your business.
Below are ways to help you pivot your marketing strategy to give you the best chance of rising up stronger and keeping your business afloat.
• EXPERIMENT & BE CREATIVE
Because of the changes in consumer habits and the way we live our lives now, you must adjust your marketing tactics accordingly. Don't be afraid to get creative and to take some risks.
Seasoning the way you market to your audience can help you stand out from your competition and bring in a plenitude of new customers.

Also consider promoting unique offerings that bring real value to your customers like online courses, or educational eBooks. Consult the best alternative for your particular business and your target audience.
• SPICE UP YOUR SOCIAL MEDIA ACCOUNTS
A good number of persons now have social media profiles, and that number is going to grow substantially as more people jump on the virtual bandwagon.
Regardless of your enterprise, a simple way to spruce up your marketing strategy is to attack full force across all of your social media platforms. With everyone at home scrolling, it's never been easier to promote your business online. Also, social media is free.
The key is to stay active online. Send out store updates. Join conversations. Use paid advertisements with targeting capacities, for instance, Facebook. Then post high-quality content more often. You can even sponsor free giveaways to attract more customers.

In the end, social media is one of the most helpful and relatively economical ways to make more people know about your business.
• REASSURE YOUR CUSTOMERS
In times of anxiety and unpredictability of business success, you need to reestablish your customers' confidence and trust. You need to let them know that your business isn't going anywhere, and you're still there for them.

A way to do this is to constantly update your customers on how business is going. You can send notifications out in an email, post them on your social media platforms, and update your website. This is the foundation of outstanding customer service and maintaining their trust and loyalty.
• IMPROVE YOUR ONLINE PRESENCE
Everyone is scouring the Internet, trying to find strategies to better their lives amidst everything that's going on. That being said, now is the best time to double down on your business's website.

Having a strong online presence builds your brand, credibility, and trust, which helps you attract new customers and maintain old ones. On top of that, it makes your business easily available to a wider range of people, thus keeping your business afloat.
Some key implementation factors for strengthening your online presence include optimizing your website for mobile viewing, creating valuable content, and implementing SEO tactics. If this seems like a daunting task, or if you're not sure where to start, no worries.
Good marketing is the key to keeping your business afloat.
It'll help you get ahead of your competitors, discover a more in-depth analysis of your target audience and their buyers, and set yourself up for success. Amid chaos, the opportunity is born. Take the opportunity to adjust your marketing strategy and double down on your online efforts.
• BUILD RELATIONSHIPS ONLINE
The best way to build and retain trust starts with putting yourself in your customers' shoes. Everyone is going through a tough time, so be accessible, candid, and considerate.

The more credible, sympathetic, and discerning you are, the closer you'll get customers. This will help build loyalty and allow you to better understand who they are helping you market to them better in the future.

The old way of building relationships started with a handshake. But just because physical interaction is limited doesn't mean we can't build strong social relationships online. Let's do this!

I always like you to share more points concerning whatever topic we are looking at. So I'll be at the comment section.