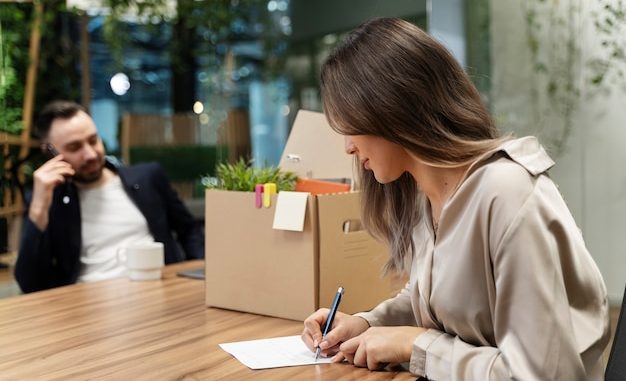 Total views: 56,095
If you want to decide on the right Irish work permit to work in Ireland, you will need to know the list of Ireland Recruitment Agencies 2023 for foreign workers.
Since the past few years, Ireland has faced the worst skill shortage, which means they are now short of workers. So to select applicants from around the world, there is a list of authorized Irish recruitment agencies.
You can use these recruitment agencies to find a Job in Ireland. You may apply online to the relevant recruitment agency and stay connected with their staff. If you get a Job in Ireland, the Irish company may pay for your Transportation, Work permit Fee and may also assist with other documentation.
If you are not able to find any job online, a recruitment agency is also a good way of moving abroad. You will find more details below.
The Role of Recruitment Agencies in Ireland
They help Irish employers to find suitable and qualified candidates for available positions. After which they conduct interviews, and shortlist candidates.
For job seekers, recruitment agencies can help to find jobs that match their skills and experience. They can also provide advice on CV writing and interview techniques.
List of Ireland Recruitment Agencies 2023
The Recruitment agencies hire applicants in all fields, from Healthcare to Engineering, Construction, IT, Nurses, Doctors, etc. In Ireland, they have issued more than 40,000 work permits in 2022. They have given work permits to people from all the countries and have published a List of the Work permits issued by Irish companies, and the number of permits by country.
You may also check HERE for the names of the companies in the list, and see if they have any open vacancies.
Irish Recruitment Agency List 2023
There are ore than 2,000 agencies operating in Ireland, which has increased in recent years, as the Irish economy has grown and the demand for skilled workers has increased.
When choosing a suitable Recruitment Agency, it is vital to check the reputation of the agency and read reviews from previous clients. See HERE.
In-Demand Fields in Ireland
Check the List of Occupations in Demand in Ireland to sell in your job search.
Ireland Job Portals
Candidates can also find and apply online for Jobs in Ireland. There are many Online Job portals you may use to find jobs.
Jobs.ie: One of the largest job search websites in Ireland.
IrishJobs.ie: For Foreigners.
RecruitIreland.com
Hospitality.ie
GradIreland
Jobs in Dublin
TeachingJobs.ie
SalesJobs.ie
EURES Ireland (European Commission Job Portal)