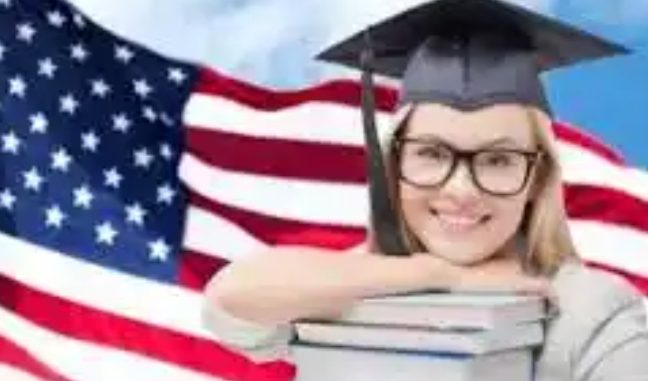 Total views: 19,209
Have you ever considered the United States as your study destination? The United States is one of the largest countries consisting of a vast number of Universities and colleges. In this post, we will outline the list of Universities in the US Without GRE & IELTS in 2023.
Since GRE (Graduate Record Examination) and IELTS can be quite expensive to the application process, (Cost of GRE: Around $220 and Cost of IELTS: Around $215-$230) the purpose is to alleviate the financial load on Parents and the tension level on interested students. Hence this post.
More than 30% of international students are studying in the United States. GRE is mostly necessary if you are applying for a Master Degree program in the USA. And there are many GRE waiver universities in USA you might be surprised. So, let's get to it.
List of US Universities Without (GRE & IELTS) in 2023
This list comprises of all types of Universities in the USA in all cities and states such as Public Universities, Private Universities, and colleges.
List of USA Universities Without GRE in 2023
According to the latest reports in 2023, Here is the list of top US Universities Without GRE for Masters:
University of Florida
University of Boston
University of Pittsburgh
George Mason University
Park University
Washington University
Florida International University
Oklahoma University
Kansas State University
Idaho University
New Mexico State University
California State University
Johnson & Wales University
University of New Haven
West Texas A&M University
Southeast Missouri State University
National University
New England College
Virginia International University
International Technological University
Fisher College
Marymount California University
Montclair University
Stratford University
IGlobal University
City University of Seattle
Concordia University Texas
Rivier University
Alliant International University
Point Park University
ECPI University
National Louis University
Missouri Western State University
Oklahoma University
Kansas State University
Monroe College
Trine University
Westcliff University
Stevens Henager College
Pace University, Westchester
Notre Dame de Namur University
Adler University, Chicago Campus
University of Utah
James Madison University
List of USA Universities Without IELTS in 2023
Find Out the Universities in USA Without IELTS Requirements for Masters, and PhD programs. Here is a List of US universities without IELTS:
California State University system
City University of New York system
Drexel University
George Mason University
Indiana University system
Kansas State University
Loyola University Chicago
Northwood University
National Louis University
Rice University
University of Dayton
University of Denver
University of New Orleans
University of North Alabama
University of South Carolina Upstate
University of Wisconsin–La Crosse
Western Washington University
Requirements to study in USA without IELTS
IELTS is not necessary if:
You are from an English Speaking Country.
You are a Native English Speaker
You have completed your previous education in an English Speaking Country
You have completed your previous degree from an English Medium institute then you can get English Language Proficiency Proof from your previous Institute.
You can get letters of recommendation from teachers or professors who can speak to your English skills.
Some Top Scholarships in the United States
Here are some of the well-known scholarships in the USA for international students:
Fulbright Foreign Student Program
The Gates Cambridge Scholarship
The Rhodes Scholarship
The Marshall Scholarship
The Knight-Hennessy Scholars
The Aga Khan Foundation Scholarships
The Ford Foundation International Fellowships
AAUW Fellowship for Women
Rotary Peace Fellowship