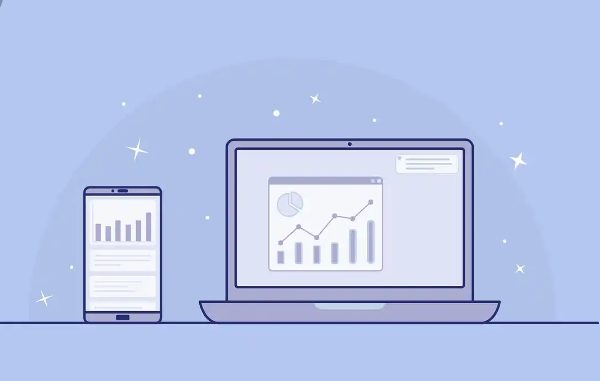 Are you wondering about how to make money? There's this saying that tech is the new gold. And it's true. There are so many skills to make money and so many companies employ people who can work with these skills remotely these days.

You can start earning right now by selling these skills on freelancing websites. Now, all you need to do is find the right place to learn these skills and be dedicated to learning them.
For you to get jobs, you have to be focused on keenly learning the skill you have an interest in. Now that the digital rush is growing boundless, anyone with internet access can virtually learn anything.

But what are the skills we are talking about? Skills that are worth learning among the numerous alternatives we find on the internet? So let's quickly dive into the outstandingly valuable skills to make money.
SOCIAL MEDIA MARKETING
Most people and organisations use Facebook and Instagram, or any other social media platform. And the new wave is that everyone is going digital. So if anyone disregards social media marketing, the end product would be losing great opportunities for growth and brand building. So you know that this skill is especially integral to our earning capacity.
Down to basics, every business, small or large needs to have a social media account. And not just that, one need to be constantly active on them. So if you think you have too much on your hands or you just don't have the knack for it, you need to hire professionals to plan and manage your social accounts.

One such social media marketing manager plans and carries out a schedule of social media posts across Facebook, Twitter, Instagram, Pinterest, etc, to intensify engagement, organizes software, increase brand awareness which in turn will increase sales, etc.
CONTENT WRITING
This is my all time favorite because I love to creatively assemble words.The wonderful thing about this skill is that you don't have to do a dedicated course if you are already good at English.
Writing everyday helps you daily improve your vocabulary, understand how content needs to be written and what kind of content is acknowledged on the internet.
The constant demand for content writers is massively vast because every blog, website, Facebook page, post, product description and sales pitch needs content. The significance of writing good content is in doing adequate research. So now you know another skill you must possess and constantly improve (research skills).

Other skills that can go hand in hand with content writing are SEO (Search Engine Optimization) and creative design. Having SEO training will help your article stay on search engines like Google and Bing. Your earning opportunities will be heightened if you can write Search Engine Optimized articles.
SEO
Since this skill is related to our previous one, let's talk about it. SEO, also known as Search Engine Optimization is the method of boosting website traffic through organic search results.
An SEO whiz optimizes the website content and by doing so, draw in an ample number of genuine visitors to the website.
He also needs to keep a close track of the search engine algorithms, hence, website optimization is a never-ending process.
While SEO improves your organic search, Google Analytics promotes an understanding of user behavior and measure marketing efforts to make good decisions. The provides SEO experts with valuable information on which pages get the most engagement.
SEM
I call this skill the twin of SEO. Search Engine Marketing or SEM has become essential to grow a business. And a crucial digital marketing strategy for increasing a company's reach.
This facet of digital marketing deals with the Google ads where the main objective is to drive paid traffic to a website and ultimately increase sales.

To further explain this, if a user browses for a product online, the sites run ads to tell the users that the product is available on their site. Supposedly, these ads were not there at the top of the search engine results, the user would have gone to some other website.

SEM enables you to optimize these ads and to target the correct audience for your business so that you get the relevant clicks and eventually make good sales.
WEBSITE DEVELOPMENT
This is undoubtedly one of the most important skills to make money and you know it. For building a website, you should use tools that make your work simple by converting a design into a real website.
The fact that every enterprise needs an online presence via a website to show their services, products, etc, creates the need for this.

There are a lot of ways to build websites, some of which do not require coding, I.e they are extremely easy to learn and use; not only for a developer but also for an editor. For instance, WordPress.
Understanding the basics like changing a theme or installing new plugins to improve your website is simple and will not require a lot of time. However, if you want to dive into the core of website development and want to be able to make as many changes as you want, then you need to learn coding languages like HTML, CSS, PHP, and Javascript.

Again, learning to code can be burdensome at first, (personal experience, I don't know about you) but there are lots of amazing web development courses available online that can teach you coding.
BLOGGING
Asides from being a pastime that people do while being engaged in a full-time job, blogging works. Now, it is deemed one of the best skills to make money. How much you will make from blogging depends on your niche, the time you dedicate to it, traffic on your blog, digital marketing technique, and goals.

Below are various methods of getting paid from engaging in this skill:
• Ad networks- Ad Sense
• Sponsored post
• Direct Advertisement
• Affiliate marketing
• Paid Reviews
GRAPHIC DESIGN
Just like other tech-related areas, graphic designing is one of the highly demanding skills to make money from home, and I don't think it is going out of the tech market any time soon.

The need for design is enormous because every business requires a brand design. Every button you see on a website, every background image, every logo, every poster, are all made by designers on these software packages.

If you are creative, only learning Photoshop is not enough.The internet is filled with a lot of tutorials on how to use these software packages, especially Photoshop since it is so popular.
Another way of learning which I've tried is to start with a design or editing basic stuff like a simple logo, removing background from a picture, and look for guides online that will help you do these specific tasks.

You can consider being a freelance designer, all you need to start working on is a portfolio showcasing your good design skills, and to enhance your designing skills, you can engage with adequate courses available on the internet.
A few recommended online courses for graphic designs are: Photoshop, Skillshare, Canva, and Udemy
VIDEO EDITING
Video is a very effective marketing as well as an enhancing tool for music, products, services, news, education purposes, etc.

At present, video production doesn't require huge expenses, the availability of a computer is all that is required to make professional videos if you possess the correct editing skills.
Conclusively, please invest your time and money in these highly profitable skills, which in turn will help you to earn a decent amount of money.
If you know of more tech skills to make money, don't hesitate to share in the comment section.
HOW I MADE MY FIRST $2000 WORKING FROM HOME AND WHAT I DID WITH IT